Legit Marketing Academy:
$3,990.00
Training -

70.37%

Support -

53.08%

Website -

61.07%

Software Tech -

56.45%

Success Stories -

39.9%
Brief Summary:
There isn't much to say about Jon Penberthy's – Legit Marketing Academy package other then it'll have you forking over a lot of money for average materials. Whether you pursue Jon's products and/or services. No doubt, you will learn a new thing or two regarding online marketing which will enhance your online business advertising skills, no matter what the circumstances are. But before you continue reading.
---
ARE YOU ON A SHOE STRING BUDGET ~ Get Convenience & Results That You're Looking For Online…
---
Well, here it is. A simpleton's testament, regarding Jon Penberthy. And more specifically, his Legit Marketing Academy Program. A by-product from Jon Penberthy Marketing, Ltd.
This read will have nothing to do with his other schemes including: Expert Accelerator; Tube Traffic Training and/or Ad Value Training's etc.
That can be saved for another post, possibly in the near future. I don't claim to have a 100% understanding, or more along the lines of actual hands on experience with Legit Marketing Academy's resources.
Because, I'm not stupid enough to buy into his overbearing $3,990.00 (USD) ridiculous cost for Legit Marketing Academy.
What is Legit Marketing Academy? First and foremost, it's a sales squeeze page offering a variety of resources for a chunk of cash.
I will give my honest opinion of Legit Marketing Academy and try to come across objectively as possible. So here goes nothing.
---
Table of Contents

Jump to…
# Legit Marketing Academy Review
# About Jon Penberthy
# Legit Marketing Academy Training Program
# Is Legit Marketing Academy a Scam
# Pro's VS Con's
# Comments
---
Internet Marketing Education, Tools, Networking & Support!
Do you Hunger for the Truth About How People are Really Becoming Successful Online...
---
Legit Marketing Academy Review
---
*Parent Company: Jon Penberthy Marketing, Ltd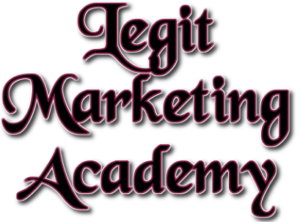 *Brand: Legit Marketing Academy
*Alternate Known Names: Access LMA
*Domain Name: https://www.accesslma.com
*Domain Age: 08th/May/2019
*Hosting Registrar: GoDaddy.com, LLC
*Launch Year: 2019
*Domain Authority: 11/100
*Linking Root Domains: 45
*Ranking Keywords: 1
*Spam Score: 0%
*Website Asset Value: Not enough web traffic to determine
*Addresses/Headquarters:
Lakesview International Business Park, 10 Stoneway, Hersden, CT34GP
Lombard House Office 309, 12-17 Upper Bridge Street, Canterbury, Kent CT12NF
John Penberthy Marketing, Ltd, Unit 0, 10 Stoneway, Lakes View International Business Park, Canterbury, Kent, CT34GP
*Founder: Jon Penberthy
*Contacts:
email: support@frontlinemarketer.com
email: support@legithelpdesk.com (for refunds)
*Social Media Presence:
Facebook – @JonPenberthyPage | 42,969 likes, 44,283 follows
YouTube – Legit Online Marketing | 7.66K + subscribers
LinkedIn – Jon Penberthy | 11+ connections
Instagram – jonpenberthy | 15.1K + followers
*Services Offered:
---
Online Marketing Courses Including Facebook Ads, YouTube Ads
---
---
Ticketed Live Events (Offline)
---
Both Free & Paid Resources
---
---
*Community Size: 3,383+ members
*Payment/Payout Currency: United States Dollar (USD)
*Costs/Pricing:
$3,990.00 or
$1,995.00 with coupon code (halfpricenow)
*Affiliate Program: Says there is one but may not be presently active
*Up-sells: Likely
*Training: 70.37%
*Support: 53.08%
*Website: 61.07%
*Software Tech: 56.45%
*Success Stories: 39.90%
*Verdict: Mediocre content for an expensive price tag





About Jon Penberthy
---
I know I've seen Jon Penberthy somewhere before prior to having no choice but to view one of his YouTube advertisements during YouTube browsing. But, where exactly did I see him before?
Ah. That's right. I previously published some content about service called Wealth Dragons and Jon Penberthy has an account there. Jon advertises his person, along with the 'Market Yourself On YouTube' product for $11.99
Which makes sense I guess, because Wealth Dragons are a UK based company where Jon was born.
So who is Jon Penberthy exactly? What I can tell you is that Jon is an entrepreneur, diving head first into all kinds of ventures online.
Usually to do with the marketing aspects of business. Because Jon has been doing this so confidently for a few years now. He has developed quite a few decent programs and resources scattered throughout the web.
He has multiple brands gaining traction, so as long as he remains in the light by offering legitimate services and product. No doubt, Jon will continue to grow his name on a global scale.
A little background: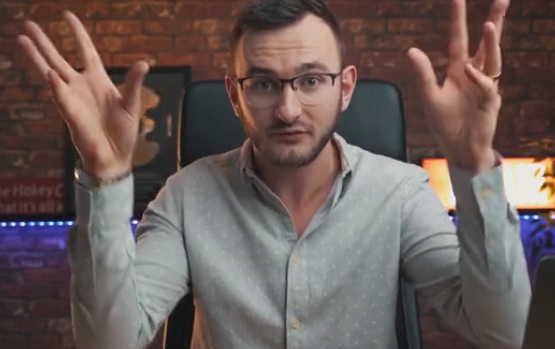 Jon Penberthy is an entrepreneur that classifies as a live mentor, coach and versatile marketer.
He and his wife (Amy). Got hitched back in 2017 and together they live out there days in Canterbury, United Kingdom.
During his younger years, Jon was seen as the class clown and was regularly punching on with other hardened Brits during recess.
It's possibly that this kind of behaviour lead him to becoming a chef of all things.
Mr. Penberthy went to college to study catering. Simultaneously he was conducting his own side hustle of buying and selling via eBay around the time.
The minor success he'd achieved with that business model projected Jon on the path to online marketing stardom, where he's racked up some extensive knowledge on the rather diverse topic.
Legit Marketing Academy Training Program
---
Did you check out Jon Penberthy's Legit Marketing Academy sales squeeze page attempting to siphon almost 4 grand out of your pocket.
You won't find it under the domain name 'Legit Marketing Academy'. That domain will take you to Jon's Expert Accelerator – Training Calls program.
To find the Legit Marketing Academy you're probably better off searching for: Access LMA.
My first impression looking at the offer is that it looks professional and safe with a 256-bit encryption. But, I've seen dozens of people offering similar courses and incentives claiming they are worth so much in value, but dropping the price tag to a few thousand dollars.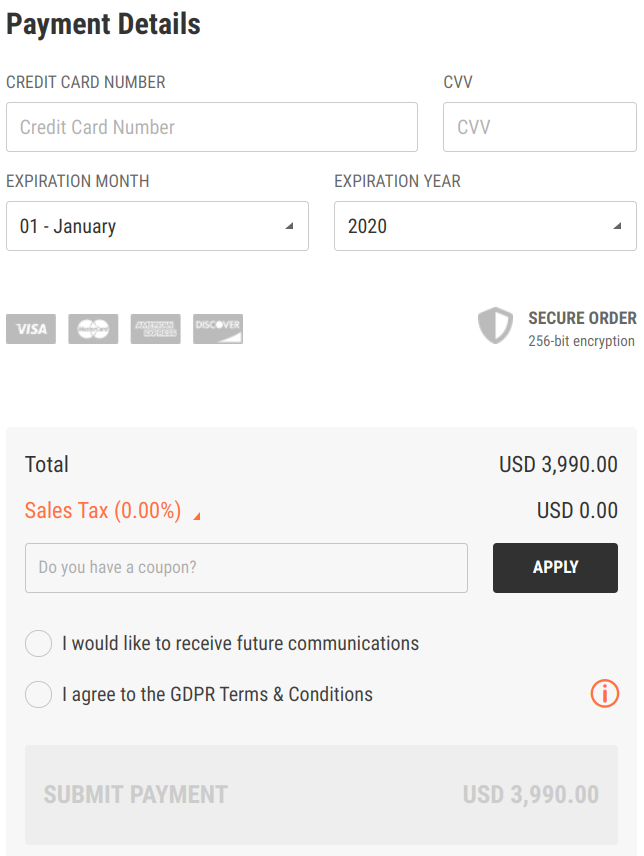 Is Jon Penberthy's Legit Marketing Academy an exception to the rest? Possibly! But heck, I will not be paying that much because I know how rough the game is no matter how good the material offered actually is.
Let's summarise the personal values of Jon's resources withing Legit Marketing Academy.
6 Part Intensive Training Program: Value = $2,997.00
Bonus Module 7 – Revenue Maximisation: Value = $997.00
6 Weeks Live Q & A Calls: Value = $3,997.00
3 Done For You Marketing Machines: Value = $1,500.00
7 Figure Webinar Secrets: Value = $997.00
Quick Launch Facebook Ads: Value = $500.00
Quick Launch YouTube Ads: Value = $500.00
Private Student Own Mastermind Ground: Value = $0.00
Partner Program Training And Funnel: Value = $0.00
Tally the figures and it will spit out a head swelling $11,488.00 worth of delusion of grandeur.
But wait, as a marketing tactic he drops the price to $3,990.00 and if you use the code word 'halfpricenow' you can join for $1,995.00
Let's get real big guy. I'd value the whole package to a maximum of $199.00 at best. Make the necessary changes Jon and then we'll talk dollars and cents!





Is Legit Marketing Academy a Scam
---
Scam? No. Overpriced? Yes! Legit Marketing Academy isn't a scam. Just sits at a mediocre tier level.
These sales funnels used are BS, because you never get a proper glimpse at the resources offered unless you hand over your credit card details.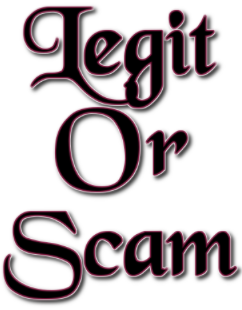 Most products won't refund you regardless of there risk free 30-day money back guarantee. As soon as you access the content offered, you normally waive any right to claim a refund.
Albeit, you need to partake in all the training without having made any profits to be granted your full/partial refund.
Would I use Legit Marketing Academy to try to build out a successful online business? Nope. I would find a cheaper alternative that is higher in value, without the grandeur. Which by the way, I have found.
'CLICK HERE' if you'd like your eyes to gander at some of my personal results that you could out do.
So Legit Marketing Academy is all about marketing your business right. A lot of that stuff can be found for free by searching YouTube and Google SERP's anyways. Just may take a little longer to access specific quality sources.
There's always a possibility to find better content, or differing views of doing the same processes as Jon's, which could end up being more beneficial and cost-efficient in the long run.





Final Word
---
Pro's
A full 30-day money back guarantee.
You can purchase the course as young as 13 years old.
You get a couple of resources rather than just one item.
Your marketing game would improve nonetheless.
Con's
The live event tickets are not refunded.
Way too expensive for the majority seekers looking to earn income online.
Uses a sales funnel squeeze page without letting you seeing the actual course content or criteria that you're buying.
Jon Penberthy isn't all that well recognisable for his work. Maybe in the UK he has a name.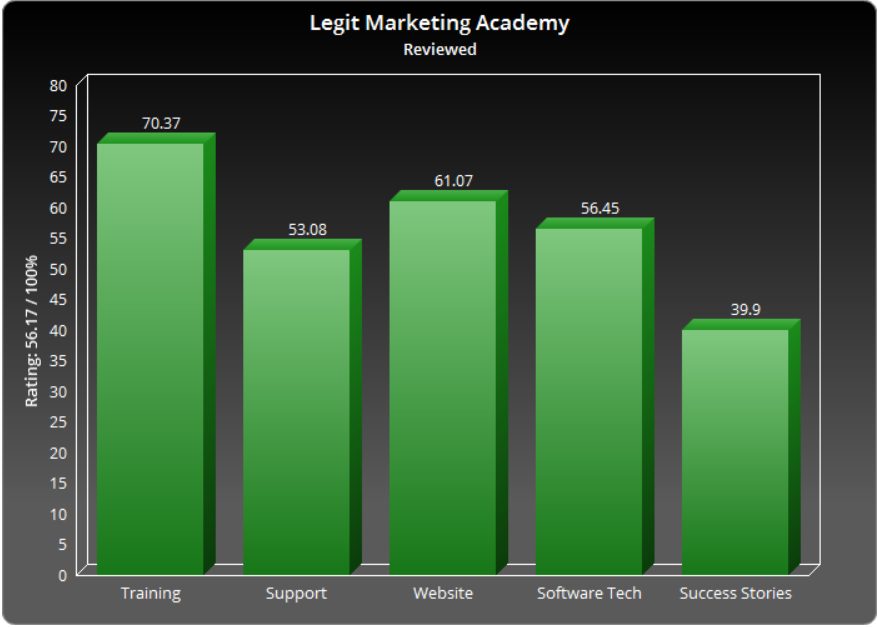 I would like to say that Jon Penberthy has what it takes to build a big name for himself. He shall gradually get more exposure in the future.
Jon is one of the many, make money online (MMO) schemers trying to promote these so called six-figure business model opportunities.
Which is actually a rare thing for anyone to accomplish online. Even with those bold claims, many are misleading.
It's that simple to claim you've earned six figures, even I could boastfully lie within my content. I don't beat around the bush. Even you could type in your own blog posts that you've earned six figures using a secret formula, or some sort of push button nonsense you're selling.
My only criticism with Jon Penberthy is he shouldn't have created a bunch of different products and services and sold them all over the place.
He probably should have compiled all of his online assets into the one definitive location. To me it looks like he's trying to crack as much income as possible from every angle he can find.
This method is normal or these so called guru's. Although, it can be tough on some searchers not knowing where and how to track Jon's product listings.
I Don't Know About You. But, I Prefer

Learning & Implementing Training

By Using

1

Platform That Has An Abundance Of

Tools & Creative Resources

. Reliability To Get Me From

A

–

Z

In This Hostile World Of MMO. How About It Then. Here's Where YOU Can

Have Your MMO Guidance

From One Location.
()

If you're not feeling confident about Jon Penberthy and his marketing methods of madness. I can only suggest transferring you to a compelling Affiliate marketing platform that ticks all the approval boxes. If you want to read about it, here you go.
Jon Penberthy reeks of optimistic charm. But, is that just a front, trying to cover up the fact about his mediocre products? Do you want to address your thoughts on the Legit Marketing Academy topic? Please do so below in the comments. Don't forget to like and share via social links.
Legit Marketing Academy uses a sales funnel process to rake in those so called millions, ha ha…
Comments
---