Training -

9.22%

Support -

15.38%

Website -

25.61%

Software Tech -

18.9%

Success Stories -

7.44%
Brief Summary:
MVP Bucks is undergoing drastic changes so the site may not be fully functional right now. But, don't hold your breath because MVPBucks will not pay out your earnings no matter how large or small it is. MVP Bucks is a GPT tasking scam site that needs to be abolished from existence. Don't waste your time with them.
---
HERE'S A SITE THAT PAYS OUT ~ 1) Choose An Interest. 2) Build A Website. 3) Attract Visitors. 4) Earn Revenue…
---
Where to start? Right off the bat, before you become a member of MVP Bucks, you're usually forced to complete a instant pop up Get-Paid-To (GPT) activity. You will not be compensated for this. Very dirty tactic.
If you're lucky enough, sometimes you can avoid it and go straight to the registration page. It's about as bare boned as a web page can get.
It looks a lot like how a sitemap would appear. This is a perfect example of a web page that clearly has no bells and whistles to distract you.
The reason behind this temporary look is due to the current updates taking place.
It displays a white paged template with some text emphasising that by joining and becoming a member of MVP Bucks.
You'll have access to a system that will supposedly pay out $10.00 to $30.00 per task. Before I test the opportunity. Do you think they will honour your withdraw requests?
---
Table Of Contents

Jump to…
# MVP Bucks Review
# About MVP Bucks
# Is MVP Bucks Legit
# Pro's VS Con's
# Comments
---
Internet Marketing Education, Tools, Networking & Support!
Do you Hunger for the Truth About How People are Really Becoming Successful Online...
---
MVP Bucks Review
---
*Brand: MVP Bucks


*Alternate Known Names: MVPBucks
*Domain Name: https://www.mvpbucks.com
*Domain Age: 28th/JUN/2019
*Hosting Registrar: Vautron Rechenzentrum AG
*Launch Year: 2019
*Domain Authority: No data found
*Linking Root Domains: No data found
*Ranking Keywords: No data found
*Spam Score: No data found
*Website Asset Value: $0.00
*Address/Headquarters: Inaccurate
*Founder: Not provided
*Contacts:
email – support@mvpbucks.com (You will not get a response)
*Social Media Presence:
Instagram – mvpbucksofficial | 426+ followers
*Services Offered:
---
---
---
---
---
Shout out's, following and subscribing
---
---
*Community Size: 10,000+ registrants
*Payment/Payout Currency: N/A
*Cost/Pricing: $0.00 (Free)
*Compensation Plan:
Earn $10.00 per referral
Play on apps for $30.00
Fill surveys for $30.00
*Affiliate/Referral Program: Yes
*Up-sells: No
*Training: 09.22%
*Support: 15.38%
*Website: 25.61%
*Software Tech: 18.90%
*Success Stories: 07.44%
*Verdict: Owners can make a nice chunk of money for themselves, especially when you download apps.





About MVP Bucks
---
The ideal candidate using MVP Bucks would be a social media influencer. MVP Bucks want big names, with big followings promoting there company. So they can fool as many people as possible into doing GPT tasks , which ends up making only MVP Bucks revenue.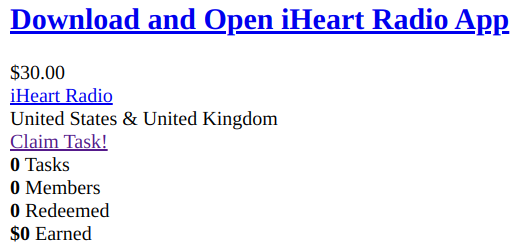 What does a GPT site like MVP Bucks get you to perform to earn income online? It's common to see activities such as:
Registering then completing a one off offer to earn $30.00
Surveys.
Downloading Apps.
Referring new members through a process called affiliate marketing.
YouTube submissions (Spamming YouTube).
You should take these offers with a grain of salt. Just because you see the figures tally up in your logged in dashboard area. Does not mean it is real income.
It's just a way of keeping you interested in doing the ridiculous tasks.





Is MVP Bucks Legit
---
If you have been using MVP Bucks for some time now and are experiencing difficulties withdrawing your earnings.
Sorry to inform you of the bad news. YOU WILL NOT GET PAID! MVP Bucks is far from legit. They are a pure scam.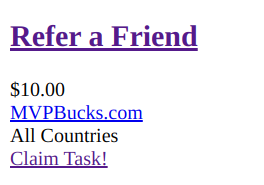 We've had a previous encounter with a replicated GPT system that went through a few brands/domain name changes over a short span of time to mask their fraudulent operations as best as possible.
Ever heard of the original classic cult GPT company called Clout Pay? Due to the massive numbers they had, it didn't take long until they changed themselves to Paid 4 Clout, so on and so forth.
This company took people through the wringer and if you read our article about it, you can clearly see the similarities between the both, along with the many frustrated comments left about it.
Read some of the negative opinions left at the bottom comments section by clicking that Clout Pay link.
Upon signing up to MVP Bucks. I decided to take a gander at the 'Terms & Conditions', 'Privacy Policy' and 'Fraud Policy'.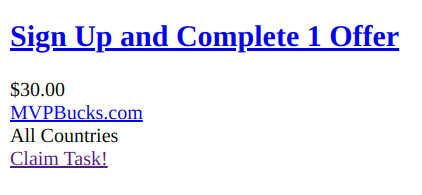 When clicking on any of these selections. Basically, it whisked me off to an instant offer through Odexgen. If I were to fill them out, it would only make the owner/s of MVPBucks income and I do not benefit from this one bit.
Of course, I'm not going to comply and hand over anymore personal details than I have already done. All I wanted was to read the fine print of MVP Bucks. Makes you wonder if there is any.
Who does this tactic? Nobody legitimate that's for sure. Every action you take at their task wall, will only make the secret identities operating this cyber racket any money.
How does MVP Bucks get away with this and have not been caught out yet. A big factor would come down to everyone's unique IP Address etc, along with your device and geographical location, as it will normally vary per person.
From an analytical standpoint with these GPT offers, it would look like there is no real wrong doing to the person tracking the data. They will see users who've
completed offers or downloads from IP addresses all around the world.
Folks, do yourselves a favour and leave MVP Bucks and never come back. Do not use any other too good to be true schemes that promise income for just signing up and doing basic GPT tasks. They will not pay you that alluring $10.00 – $50.00 per task.
Hypothetically, let's say that MVP Bucks did pay their members. The owner/s at MVP Bucks would go bankrupt real fast. Because they would be paying out way more revenue than they bring into the business.
Why would MVP Bucks pay a member $10.00 – $30.00 for downloading an app when the company would typically make $1.00 – $5.00 for most app download advertisements.
Think about it!
Final Word
---
Pro's
GPT offers within the task wall are straight forward and not time-consuming.
Allegedly, you earn income for just signing up.
There are no joining costs.
The brand name alone is great, just a shame the site's material is misleading.
Con's
Email communication will be sent to your spam folder and for good reason.
You will probably get mad when you realise you cannot make a withdrawal.
Lose some of your personal details to an untrustworthy source.
The site is an attractive joke.
Fake payment proof found.
Some misspelling and punctuation errors detected.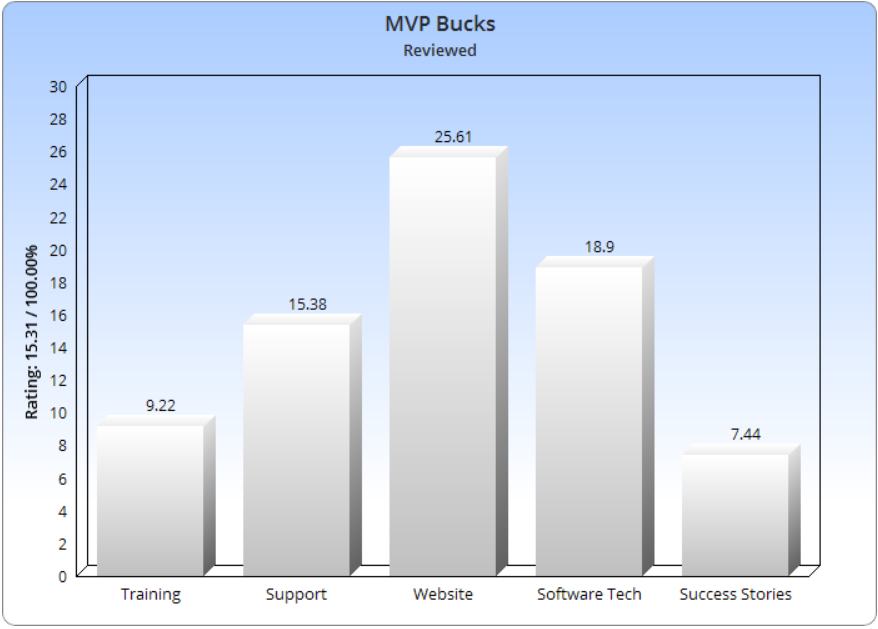 So at the time of publishing this post. There is very little that can be done. Due to whatever is going on. Maybe a site overhaul, or updates are taking place.
By the time you read this, the site will probably be fully functional and readied for the fishies to take the bait.
The truth is. When it comes to earning online. It takes actual mental labour. Like tiring 9 to 5 job in the real world. Not no easy peasy Japasneesy tasks. Like clicking an advertisement, or downloading that smartphone app.
If the tasks are this basic. Then expect the income you'll get to be as low as a couple of cents, up to one dollar max for rare occasions.
Have fun finding a legit website that actually offers this.
This is the harsh reality of earning online. There isn't anything magical about it. It takes a legitimate program, some mental discipline and consistency. Do you feel like a novice earning online? We'll…
Here's The Ideal Place To

Wet Your Pen With Affiliate Marketing

. You Don't Have To Build Rapport With Customers. You

Act As The Middle Man

Between A Product & Customer. By Getting These Two To Meet. You Will

Earn A Percentage Of Sale

Called A Commission. Here's

Our Most Iconic Platform

Following The Affiliate Business Model & Gets YOU Results.
()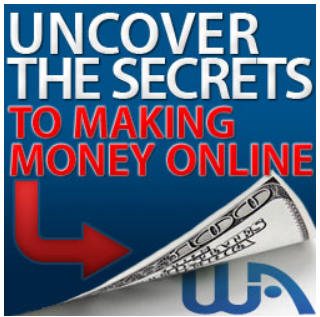 If you're anything like me with your antennas set on high alert, whenever faced with an opportunity sounding too good to be true. You'd clearly conduct your research beforehand. So here's an article discussing the pro's and con's of this legendary affiliate marketing platform.
If you found any value in the content provided today. Spread the good word and share it socially to warn others. Are you a victim of MVP Bucks? Have your say below. Treat it as your counselling session and express yourself without holding anything back.




Most valuable player (MVP) bucks is rather good use of branding…
Comments
---