Blue Jay Surveys:
$0.00 (FREE)
Training -

35.3%

Support -

45.29%

Website -

82.17%

Software Tech -

22.08%

Success Stories -

46.84%
Brief Summary:
Blue Jay Surveys are simply a survey platform that generates a set amount of surveys based on your preference. Rarely Blue Jay Survey will throw up a prize draw of $2,000.00 to the winner. There seems to be issues joining the service, but if through, it shall be a decent paying survey panel.
---
TIRED OF SURVEYS ~ Step Up Your Game & Get Affiliated Than Earn Commissions…
---

The Blue Jay Surveys Panel is intended for Aussies only. They are a market and social research service that will rarely try to get you to participate in their research on the phone. Or in person.
In my opinion. It's a crisp looking site, neat to the eye. So we're gonna take a deeper look into this program to see if the Blue Jay Surveys opportunity is in your best interest for the long-term.
Hopefully it isn't simply one of those passing fads. If it is, hopefully you'll move yourself onto better and bigger things.
Because let's face it. Can you see your future self as a serial survey opportunist 1 year from now? I hope not for your own sake.
If you are still stuck doing surveys a years time from now, I will feel like I didn't do my job properly. So at the end, I'll suggest to try something actually worth your while.
Blue Jay Surveys is a catchy name. So why is this Australian based survey company so under used then.
---
Table of Contents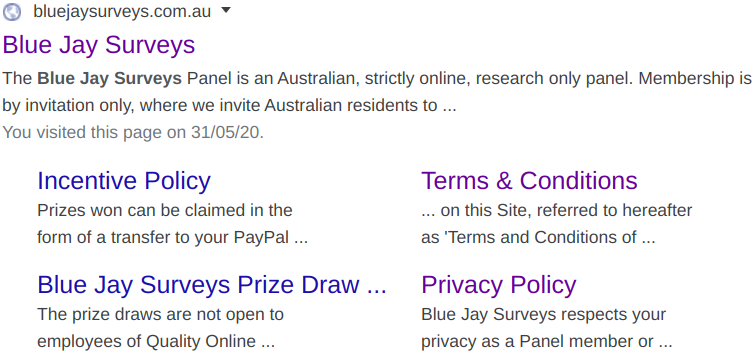 Jump to…
# Blue Jay Surveys Review
# About Blue Jay Surveys
# Is Blue Jay Surveys a Scam
# Pro's VS Con's
# Comments
---
Internet Marketing Education, Tools, Networking & Support!
Do you Hunger for the Truth About How People are Really Becoming Successful Online...
---
Blue Jay Surveys Review
---
*Parent Company: Quality Online Research Pty Ltd


*ABN: 85 144 762 596
*Brand Name: Blue Jay Surveys
*Alternate Known Names: BJ Surveys
*Domain Name: https://bluejaysurveys.com.au
*Domain Age: 26th/JAN/2017
*Hosting Registrar: Synergy Wholesale Pty Ltd
*Launch Year: 2017
*Domain Authority: No data found
*Linking Root Domains: No data found
*Ranking Keywords: No data found
*Spam Score: No data found
*Website Asset Value: Does not qualify
*Address/Headquarters:
Level 2, 68 York Street, Sydney NSW 2000, Australia
10/33 Ryde Road, Pymble NSW 2073, Australia
*Methods Of Contact:
email: members@bluejaysurveys.com.au
email: enquiries@qor.com.au
phone: (02) 9418 2824
*Services Offered:
---
Frequent survey invitations
---
---
---
---
*Community Size: 5,000+
*Payment/Payout Currency: Australian Dollar (AUD)
*Price/Cost: $0.00 (Free)
*Compensation Plan:
All it takes is for you to complete one survey to get your single entry into the $2,000.00 sweepstake
Usually earn between $1.00 to $10.00 per survey depending on it's complexity
The rare special task can reward $25.00 to $50.00 per task
*Affiliate/Referral Program: No
*Up-sells: They claim to never sell you anything
*Training: 35.30%
*Support: 45.29%
*Website: 82.17%
*Software Tech: 22.08%
*Success Stories: 46.84%
*Verdict: Definitely legit, only issue you'll face is trying to pass through the registration process





About Blue Jay Surveys
---
Blue Jay Surveys Panel's mission statement is to gather as much data as possible for better shaping products. Plus, better understand the issues that affect Australia and it's society.
If you are from the states. There are plenty of (US) based survey platforms if you're interested in checking them out.
Here's 3 to get you going:
Back over to the topic of Blue Jay Surveys. The registration process is unique, in the way of being able to elect the frequency of surveys to receive on a weekly, fortnightly or monthly basis. I've never seen this before.
We'd imagine this is just a suggestion and will not guarantee a strict agenda based on the answer provided.
But the highest survey frequency you can apply for is at least 2-3 surveys per week. Which essentially, could end up being every survey that your profile information qualifies for.
It's probably best to choose this option, whether you intend to complete surveys or not. Just so you can maximise your exposure to questionnaires as regularly as possible.
Depending on when you decide to cash out. Your withdrawals can be obtained at intervals of $30.00 (minimum), $50.00, $100.00, $200.00, $500.00 with a maximum of $1000.00
The reality of reaching $1000.00 will probably take over a year to get in most circumstances.
To make sure you withdraw your rewards on time. Try to remember selecting your withdrawal on the 10th of any calendar month.
It usually takes 5 business days to receive your earnings though.





Is Blue Jay Surveys a Scam
---
Other than the fact there seems to be a huge delay with the registration process. It had me attempting the join up form more than once.
First I tried on my Chromebook which I tried and failed at least 3 times. Than, I went to my smartphone and what do ya know. My application just wouldn't process. I don't fully understand why that is.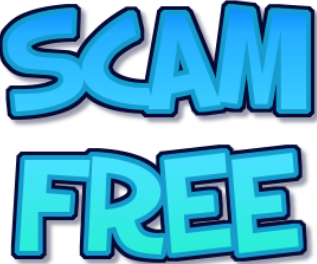 Which makes me think other people have faced similar issues. This is simply detrimental to the Blue Jay Surveys business and their management need to take a look into this problem.
Because if this ain't working, then they cannot generate any market research to benefit businesses. They'll just sit there looking pretty.
This is probably the reason their daily traffic is dismal.
Other than that. Blue Jay Surveys will not scam you. It doesn't cost anything to partake in the program. Everything is pretty self-explanatory.
If you need some kind of verification. We give Blue Jay Surveys the legitimate green tick of approval, purely because they are an Australian Registered Business.
Unless the company goes behind your back and sells your information to a third party company. Which will be unlikely. You are pretty safe using them.





Final Word
---
Pro's
Free survey opportunity that pays out incentive rewards.
Half yearly $2,000.00 prize draws are held.
$5.00 Signing up bonus once your account has been verified.
Not an over complicating process and won't require too much of your noggin.
Apparently, withdrawals can be claimed using a PayPal account.
Transfer your accruals into some Blue Jay Surveys – flexi eGift cards.
Con's
You must be over 18+ years of age to participate herein.
Limited to an Australian born audience.
1 year of inactivity will terminate your account. Forfeiting all earnings.
In order to redeem any reward. You need to provide governmental photographic evidence of your identity.
Incentive rewards have no real cash value.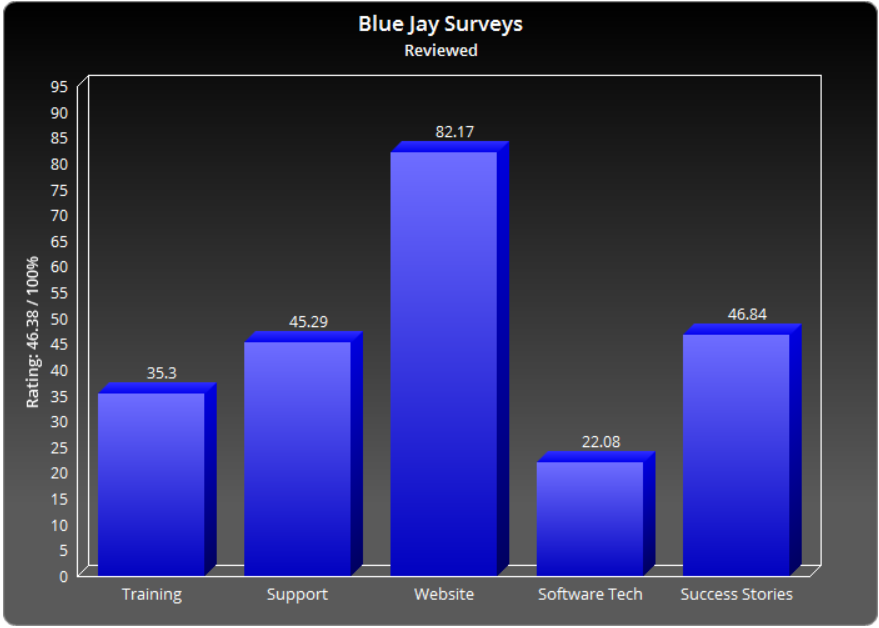 If you are dead set for joining Blue Jay Surveys, be prepared to provide information such as:
Your name; your address; phone number; email address; D.O.B; gender; geographic location; marital status; parental status; work status; study status; survey invitation frequency; personal income; household income and employment specific info.
You will be providing identifying details about yourself and lifestyle to say the least. It's in your best interest to distribute as much info about yourself as you can gather.
That way you primed to receive as many survey invites that're issued.
Do you reckon that all the hassles that'll be involved to receive adequate reward incentives at Blue Jay Surveys is worth your time during the longevity of your stay.
I Certainly Think It's Not Worth Your Precious Time. I'd Suggest You Learn How To Create Your Own Online Presence By Crafting Up A Digital Asset Instead. There Are 2 Proven
Step-By-Step Courses

That Have Been Developed By Industry Experts Which Will Give Anyone The Same Potential To Harness An Income Through The Power Of The Internet.
(
)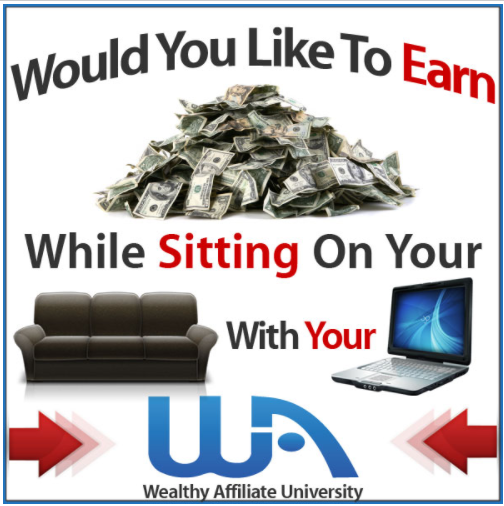 I'm looking out for your best interest here. So gather Whatever info you need before making an informed decision. If you weigh the pro's and con's with our suggestion. You should no doubt take on our more authoritarian option than being a serial survey chaser.
Feel open to leave a comment to express your thoughts about Blue Jay Surveys. Let us know if you managed to get pass the laggy registration form that I could not defeat. Stay safe, and share the post via your social network and thanks for your time.




Blue Jay Surveys has grounds to terminate your account at anytime…
Comments
---