Internet Business School:
$35.75 - $3575.35
Training -

90.74%

Support -

53.09%

Website -

75.21%

Technology -

66.36%

Success Stories -

71.2%
Summarized:
There are many places online that educate on how to become an internet marketer. But, not many have stood the test of time. Simon Coulson and his website Internet Business School has been operational since 2007 and offer over 40 courses to maximize your success rate as an internet entrepreneur.
---
HERE'S MY SECRET PLACE TO EARN ONLINE ~ Place Of The Entrepreneur New And Old…
---
Starting your own business on the Internet is undoubtedly the best way to create a good business opportunity, look at Simon Coulson for instance.
The best thing about these companies is that you can choose to work how you want and where you want.
On the other hand, the hardest part of building a successful internet business is getting started and having no direction or training.
Notwithstanding, if you have an existing business you want to put online, an online business that could do better, or you're just starting out and want to build your new business online, you're in the right place.
The Internet Business School was discovered in 2007 by a successful online entrepreneur, Simon Coulson, one of the UK's leading internet marketers.
Internet Business School is the place to acquire knowledge on everything you need to get your business online.
But is it a scam or legit?
---
TABLE OF CONTENTS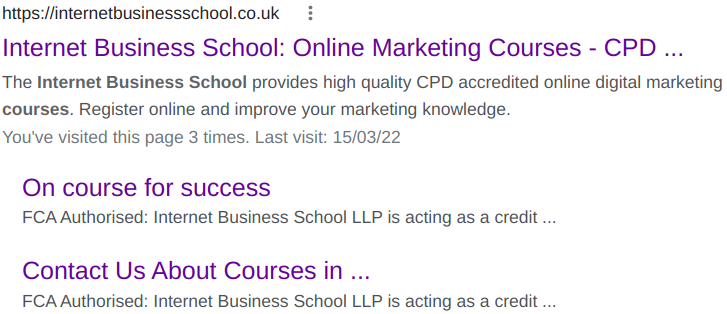 Jump to…
# Internet Business School Review
# More About it
# Founder Simon Coulson
# Who is it for
# Internet Business School Courses
# Is Internet Business School a Scam
# Pro's VS Con's
# Comments
---
Internet Marketing Education, Tools, Networking & Support!
Do you Hunger for the Truth About How People are Really Becoming Successful Online...
---
Internet Business School Review
---
*Parent Company: Internet Business School LLP


*Registration Number: OC321146
*Brand: Internet Business School
*Alternate Known Names: Online Business School
*Domain Name: https://internetbusinessschool.co.uk
*Domain Age: 04TH/OCT/2006
*Hosting Registrar: Fasthosts Internet Ltd
*Launched: 2007
*Domain Authority: 26/100
*Linking Root Domains: 1.2k
*Ranking Keywords: 7
*Spam Score: 1%
*Website Asset Value: $8,979
*Address/Headquarters: 7 Bell Yard, London, WC2A 2JR Seaview House, Unit 8, Bowles Wells Gardens, Folkstone, CT196PQ
*Founder: Simon Coulson
*Contact Methods:
email: support@internetbusinessschool.com
email: sales@internetbusinessschool.com
phone: +44 (0) 1233 226222
*Resources Offered:
---
---
---
---
---
*Community Size: 25,000
*Cost/Price Tags:
The Essentials eBay Masterclass = $707.90
Start Your Own Profitable Online Business = $353.05
Social Media Made Simple = $353.05
Business Growth Masterclass = $887.15
TikTok Essentials = $173.85
Accredited Diploma in Internet Marketing = $3575.35
Get More Done With Trello = $173.85
Build a Facebook Audience Fast = $353.05
Jump into Clubhouse = $173.85
Easy Cash Webinar System = $353.05
Live in a Day = $353.05
Internet Marketing Profits – FREE 30 Day Trial = $35.75
Profit from Events and Seminars = $532.30
The Ultimate Traffic Hacks Course = $532.30
YouTube Channel Hacker Course = $532.30
Entrepreneurs Marketing Conference = $173.85
Shopify = $263.45
How to Use Zoom $173.85
Get Started With PayPal = $173.85
YouTube Ads Made Easy = $353.05
Funnel Marketing Mastery = $353.05
Podcast Masterclass = $353.05
Webinar Mastery Training Course = $523.30
SEO Masterclass = $353.05
Amazon No.1 Best Selling Author System = $532.30
How to Grow a Profitable Facebook Group = $532.30
How to Become an Expert in Your Niche = $532.30
LinkedIn Business Mastery = $532.30
Membership Site in a Day = $532.30
Book Publishing Course = $532.30
Business Accelerator Course = $353.05
Twitter Tutorials = $173.85
Instagram Tutorials = $173.85
Pinterest Tutorials = $173.85
Facebook Marketing Course = $353.05
Google Ads Masterclass = $532.30
Online Course Creation = $890.70
Affiliate/CPA Marketing = $353.05
WordPress Starter Course = $353.05
WordPress Professional Course = $353.05
Snapchat Tutorials = $353.05
Facebook Ads = $353.05
Business Outsourcing Mastery Course = $532.30
Video Marketing Masterclass = $1786.80
Amazon Business Mastery Course = $532.30
How to Become a Professional SEO Consultant = $532.30
Social Media Marketing Consultant Course = $532.30
Local Business Marketing = $532.30
*Affiliate Program: No
*Up-Sells: No
*Training: 90.74%
*Support: 53.09%
*Website: 75.21%
*Technology: 66.36%
*Success Stories: 71.20%
*Verdict: Legitimate courses, each sold separately which resemble a more traditional accredited educational/institutional course curriculum





What is Internet Business School About
---
It has an authentic nature.
Some courses are nationally recognized by NCFE and CPD.
That is, it is not a night-flight operation.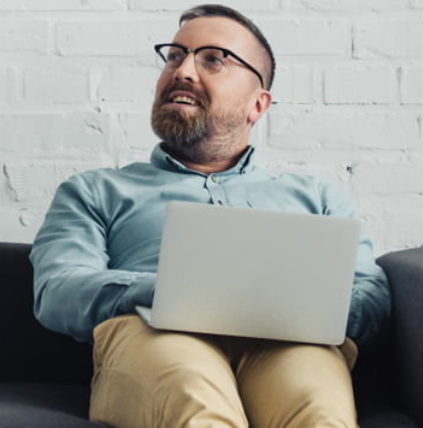 Obtaining such accreditation takes years and a lot of formal paperwork.
After all, Simon has been in business for over ten years.
Simon Coulson is a very successful internet entrepreneur, generating over £20 million in online sales in five separate businesses, using the power of the Internet.
His book "Interpreneur: Secrets of My Journey to Become an Internet Millionaire" is a #1 bestseller.
Found on Amazon.
Simon is the founder of Internet Business School, the UK's most up-to-date internet marketing training company, whose programs include the popular Diploma in Internet Marketing, a nationally recognized course accredited by NCFE and CPD.
Internet Business School offers accredited Level 3 and 4 Internet Marketing courses.
Founded in 2007 by successful online entrepreneur Simon Coulson, Internet Business School aims to offer training in everything businesses may need to create or improve their presence online, from Google Adwords to the best use of social networks.





Who is Simon Coulson
---
For those of you who are unfamiliar with Simon, he has made a fortune in a variety of different Internet business models, including information products, subscription sites, online retail, online training, and online transaction services.
Within five years of quitting his 9 to 5 job, Simon became a self-made millionaire, now living an enviable lifestyle, and even bought the farm that was featured in the TV series "The Darling Buds of May."
Using his experience, he now shares this information, providing guidance to people who are exactly where he was and who want to generate an additional income stream or bring their existing business online.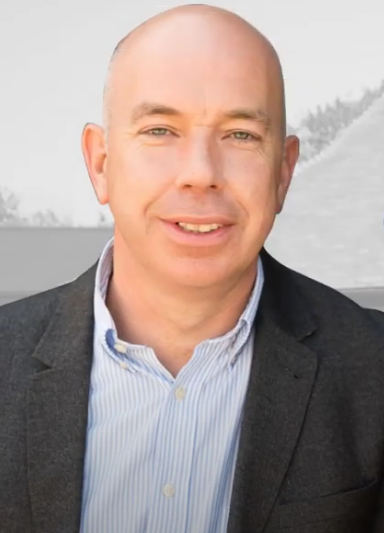 After collapsing from exhaustion and landing at the bottom of an escalator at Kings Cross Station, Simon decided that his life had to change.
Now in his early thirties, he had risen up the corporate ladder to only face exhaustion.
At that moment, he decided to take another path, focus on his passion and start a new life project.
He accepted the dismissal from BT PLC and started his career from scratch.
He initiated a variety of tasks from home, using nothing more than a laptop and an Internet connection.
These companies have gone on to generate more than £20 million.
He founded The Internet Business School, the UK's leading digital training school.
He has a lot of online businesses, and all the knowledge and skills learned from these businesses are incorporated into his training courses.
In this program by Simon, you will be educated on how serial entrepreneur Simon Coulson became a success story in the internet industry and how you could too.





Who is Internet Business School for
---
The courses are aimed at all business professionals interested in improving Internet-related skills and online marketing skills.
Specific professions taught in this course include:
Marketing professionals.
Management.
Public relations professionals.
Internet Business School Courses/Costs
---
Simon will walk you through the steps to get you started building the Internet-based business that's right for you or how to grow an existing business you have online.
During this FREE web class, Simon will show you:
How to find or create something successful to sell.
Where can you locate the best place to sell your products or services?
How to identify and locate your ideal customers and how to sell products and services to them.
Take the 5-Day Online Business Challenge to find out how to kick your 9–5.
Organized by the Simon Coulson School of Internet Business.
Simon will teach his challenge participants how to start their personal online business.
However, do you want to know the best part?
You'll get all this for just £5!
DAY ONE
Business models:
Explore different business models and learn from the case studies of millionaire Internet Business School graduates.
DAY TWO
Choose your target market (Niche):
They'll teach you how to assess the competition, assess if there really is demand within that market, and explore more valuable case studies.
DAY THREE
How to make millions:
Information about the sale.
From ebooks to online courses and webinars and signup sites, we'll give you clear ideas on where to start earning millions.
DAY FOUR
Software tools you will need:
If you're looking to start an online business, you'll need systems and processes in place, so you don't have to do all the tasks manually – it's not the stone age!
In day 4, you will be educated on everything you need to be aware of about websites, payment processing, autoresponders, funnels, and how to find the perfect system for your business.
DAY FIVE
How to get traffic:
Probably one of the most important lessons: where to find your market and how to drive traffic (visitors) your business.
With anyone and everyone using the Internet, it's safe to say that there are a wide variety of potential platforms to search for: YouTube, Facebook, SEO, Instagram, social media, and joint ventures.
Is Internet Business School a Scam
---

No, it's not a scam.
Internet Business School has become one of the UK's leading centers of learning.
This organization has educated over 1,000 entrepreneurs as well as created many successful online businesses.
Internet Business School has been recognized as outstanding by NCFE by providing accredited Level 3 and 4 Internet Marketing courses.





Final Word
---
Pro's:
Simon will share with you the formula that helped him generate MILLIONS from home in online sales.
You'll also receive inspirational formulas, business ideas, money-making strategies, business models, and case studies to help you quickly become an internet entrepreneur!
Simon will show you how to take the latest strategies for making money online and make them work for you.
It is nationally recognized by NCFE and CPD.
Con's:
One drawback is the time it takes to review the content.
It can be a bit content heavy.
This course is presented as an easy system to earn revenue, even if it requires a lot of work.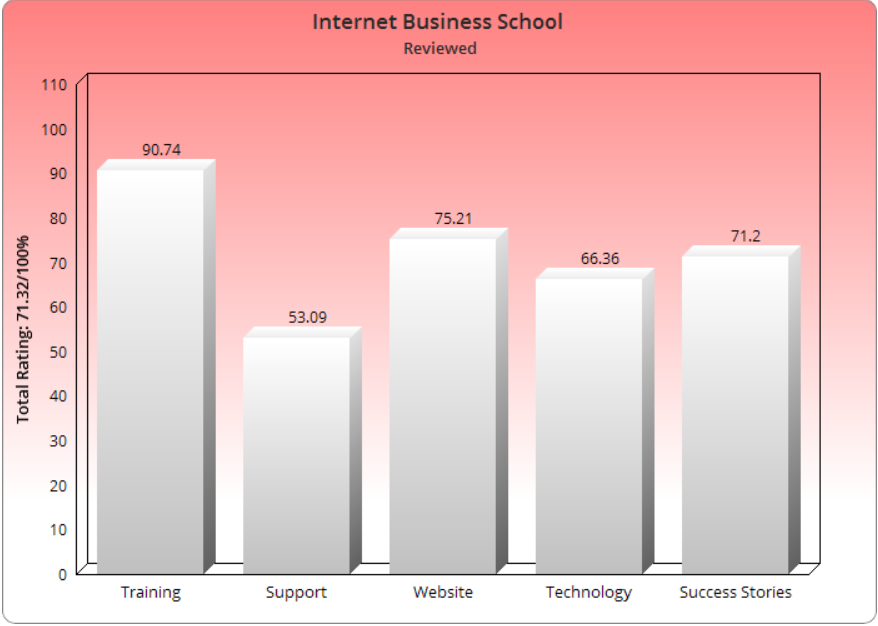 The Internet is quickly becoming the most popular way for people to start a new business and a place where people can make a lot of money!
Now its seen as the no. 1 source for acquiring new customers, outperforming all other channels such as television, newspapers, directories, referrals, and radio.
Therefore, it is now crucial for entrepreneurs to understand how to harness the power of the Internet to support and grow their new or existing businesses.
The course strategies to profit on the internet will show you exactly how to experience success.
You Can Save Hundreds Or Even Thousands By Mastering Affiliate Marketing With Your Own Blog. Let Me Guide Your Blog Idea Into Profits. It's Absolutely

Free To Try

Out.
()

Here's a perfect example of my income results. I challenge you to do better!
Hopefully, today we have shed some positive light on Internet Business Schools class activities. Please share this, leave a comment if you will and happy learning. Your never too old to learn new skills.




Schools in session…
Comments
---