Sell For Me Funnel:
$1 - $97 + Advertising Costs
Training -

79.47%

Support -

75.49%

Website -

68.3%

Software Tech -

81.4%

Success Stories -

52.97%
Brief Summary:
Michael Bashi's Sell For Me Funnel is a reasonably priced affiliate funneling system that should be left for intermediate to advanced affiliates that already have experience of earning commissions online. What is taught are good strategies and the software used is great, but, list building and paid advertising is time consuming and costly.
---
MY EARNINGS PROOF ~ View My Commissions & See Where I Got Started To Maximize Your Chances…
---
Sell For Me Funnel is a step-by-step process (sales funnel) that allows you to bring your prospect closer to your offer and purchase decision through a series of marketing actions such as automated emails, videos, articles and landing pages and will ease the sale for you.
Sell For Me Funnel will teach you how to wisely select the product you want to sell.
This includes a verification process to ensure it will be profitable in the long run.
There are already many affiliate marketers and business trainers who want to sell their recipe for success at a fluctuating prices.
You may have come across Sell For Me Funnel and remained skeptical about the program. You wonder…
Is Sell For Me Funnel a scam? Read on to find out.
---
TABLE OF CONTENTS

Jump to…
# Sell For Me Funnel Review
# About Sell For Me Funnel
# About Michael Bashi
# Course Info/Pricing
# Is Sell For Me Funnel a Scam
# Pro's VS Con's
# Comments
---
Internet Marketing Education, Tools, Networking & Support!
Do you Hunger for the Truth About How People are Really Becoming Successful Online...
---
Sell For Me Funnel Review
---
*Parent Company: Bashi Marketing, Inc


*Brand: Sell For Me Funnel
*Alternate Known Names: Sell 4 Me Funnel
*Domain Name: https://sellformefunnel.com
*Domain Age: 20th/SEPT/2017
*Hosting Registrar: GoDaddy.com, LLC
*Launched: 2017
*Website Asset Value: $2,928
*Address/Headquarters: 3041 Dougall Avenue, Suite 513, Windsor, Ontario Canada, N9E 1S3
*Founder: Michael Bashi
*Contact Methods:
email: help@mikebashi.org
phone: (866) 552-2744
*Resources Offered:
---
Niche selection specific training
---
Product creation advice (digital format)
---
---
Affiliate software recommendations
---
Paid advertisement strategies
---
---
*Community Size: 10,000+
*Payment/Payout Currency: United States Dollar (USD)
*Cost/Price Tag: $1 – $97
*Affiliate Program: No
*Up-Sells: Yes
*Training: 79.47%
*Support: 75.49%
*Website: 68.30%
*Software Tech: 81.40%
*Success Stories: 52.97%
*Verdict: Very affordable and worthwhile affiliate startup but will likely be a slow starter into earning commissions





What is Sell For Me Funnel About
---
Sell for Me Funnel was discovered in 2017.
It is an online training course that primarily addresses affiliate marketing and how you can take advantage of it and earn significant income accordingly.
It is necessary to note that Sell For Me Funnel is a training course; hence you will not earn anything the moment you make the purchase.
What happens is that you have to enroll for everything that you will learn to start—as with any business and training course like this, having a great work ethic and being goal-oriented remains the driving force for your success.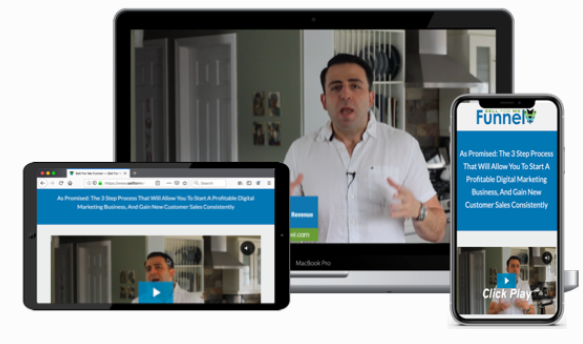 What sets it apart from other courses offered by affiliate marketing trainers is that it is cheaper.
The website offers $10 to give you access to its materials, which is much less than the high-cost programs that other business owners sell.
The whole affiliate funnel concept doesn't just come from selling the initial product.
Commissions are earned by following the traffic methods in the member's area and building a list.
So from that list, you sell the product built into the Funnel, but the real money also comes from promoting other affiliate offers.
So the commissions you make will determine how aggressive you're advertising formula is, and this is what internet marketing is all about, after all.
So it could be a month, or it could be 3 months, less or more; it all depends on how fast you build your list.
List building is easier said than done.
The overall investment is only $97 that you can recoup from a few sales, not counting the initial sales of the product and not counting the other promotions you will make from your list.





Who is Michael Bashi
---
Michael Bashi resides in Canada and is seen as an internet entrepreneur as well as an affiliate marketing guru.
Like any success story you will hear online, he started out with nothing and didn't get the success he wanted right away.
He started making a profit in 2005 but was not as successful then to now, as far as I'm concerned.
But at that point, the Internet progressively became a huge industry, and opportunities were beginning to blossom in the process.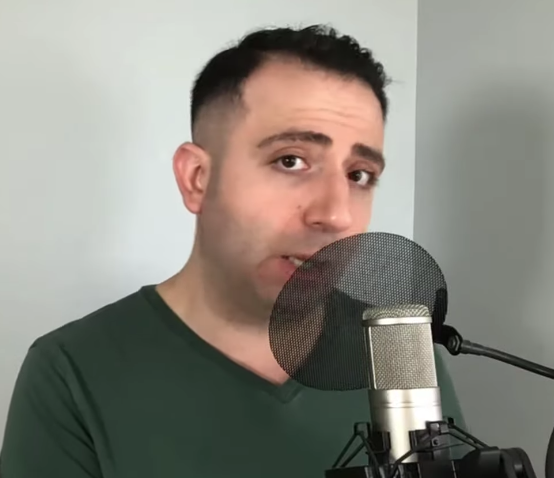 Therefore, participating in online entrepreneurship programs during these times could arguably be more beneficial for giving an edge for the future of internet marketing due to minimal competition.
But, he is not the only one to see this opportunity, and many companies have also wanted to take advantage of this as well.
But this instance did not prevent Michael Bashi from accepting the challenge.
He claimed that he learned about affiliate marketing as early as 1999 and began investing a total amount of around $70,000 in online training courses and seminars.
He finally achieved success after 7 years which he endured hard intellectual work along with ups and downs.
When he found success, he decided to share his success with others by also offering online courses.
One thing I like about his program is that it is based on his personal experience.
This important factor credits his teachings because he will essentially learn from what worked for him.
Furthermore, Bashi claims that he is currently making 6-7 figure profits from his online businesses alone.
And one of his ventures that I'm talking about in this content is: Sell for Me Funnel.





Sell For Me Funnel Course & Pricing
---
There are several price points, and here they are

:

$10 for a basic subscription (but if you subscribe to their email list, you can use the same page exit pop-up to get the exact same basic subscription for just $1). Then there are 2-3 OTOs after the purchase is made:

Then, within the program, it offers you a "funnel made for you" service that costs $47 (which could be related to one of the 2 OTOs).

When you access the website, you will see that it immediately presents the three steps to becoming a huge success in affiliate marketing.

The main thing is a 3 lesson course on how to be an affiliate marketer for reputable networks and promote your products through email marketing.

Then, Bashi explains these three steps through a free one-hour training video.

In the video, he expands on these three steps:

 
STEP 1: IDENTIFY THE PRODUCT TO SELL:
The first part of these steps is about tools you'll use and mindset. It is a 25-minute video in which Michael Bashi will teach you how to achieve the right mindset and approach to achieve success.
He will also share with you the tools and software used by major affiliate marketers.
STEP 2: GENERATE LEADS FOR YOUR PRODUCT:
The second part of the course is entitled "What to sell and how".
The video lasts 27 minutes.
There, Bashi will enlighten you on how to find the right products to market and sell so you get quality leads like Ippei – Lead Generation can provide.
The different affiliate networks are shown here to connect with and become an affiliate for them.
These are a few of the choices:
Avantlink.
Click bank.
JVZoo .
Commission Junction.
If you are unsure where to find affiliate programs outside of major affiliate networks.
I'd advise you to check at the footer section of any website you browse.
If the company has any sort of affiliate partnership opportunity it will be located there.
STEP 3: TRAFFIC AND AUTOMATION:
The last part of the Funnel Sell For Me training is "Traffic and Automation".
It contains two videos where the first one talks about traffic and the second one about automation.
In this lesson, you are educated on how to get traffic from various sources.
Basically, you are trying to send traffic to any email option where you are preparing to collect emails to later promote your affiliate promotions, and Michael teaches you a few options.
One of them is just ads, and there are other training courses on creating multimedia ads (display ads) on other sites.
The last video of the course is about automation.
You will learn how to fully manage your affiliate empire on autopilot.
Bashi will show the tools and systems that you must configure, so that you can run them without doing anything.
An automated network will give you more time to do the things you want without hassle.





Is Sell For Me Funnel a Scam
---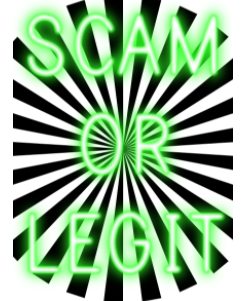 No.
Sell for Me Funnel is not a scam.
The online training course is completely legitimate.
It may seem over the top and promotional, but it actually does something.
And that's educating people on how to be successful online with affiliate marketing using paid methods for advertisement.
But, there is no sure fire guarantee that you will earn money the moment you pay the subscription fee.
Therefore, some people call Bashi's Sell For Me Funnel fraudulent.
I believe it is a lot harder to build an email list to promote your product recommendations to then Bashi cares to admit.
If you are thinking about registering, you are in good hands if you do.
But be prepared for a series of upsells if you want to fully benefit from Mr. Bashi's program.
With personal experience, you'd be smarter to learn how to create niche related content, incorporating search engine optimization (SEO) strategies, then tie in affiliate promotions, all through your very own website. HERE IS HOW!





Final Word
---
Pro's:
Great value for your $1 spent.
Sell For Me Funnel is legit.
Cheap subscription.
Con's:
Niche selection could be greatly improved.
Paying for traffic is risky and costly.
Hidden additional costs.
No guarantee of success.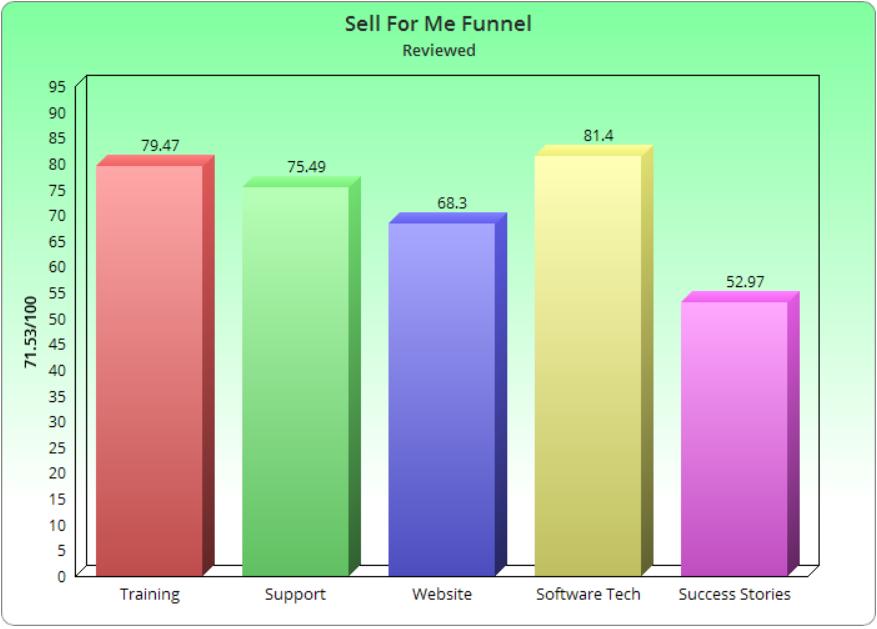 Sell For Me Funnel is an affiliate training program that teaches you how to earn commissions online.
And the main method taught to do this is to rely on paid ads for substantial affiliate marketing profit.
I would argue that relying on list building and paid advertisement is an advanced affiliate marketing strategy that you should worry about at the later stages of your business, after you understand how to get free organic traffic.
Sell For Me Funnel misses out on a huge foundational building block for any successful affiliate marketing business.
That is if you were to be marketing from your own website.
With that said, the program is still legit and for $1 to dip your toes in, the value of Michael's membership training is well-received.
YOU Can Only Do So Much With

Bashi's Affiliate Training

& It Is Quite Limited. I'd Actually Recommend For YOU To Try Out The Free Membership – Affiliate Platform Where I Was Taught The Proper Process Of Becoming A Successful Affiliate Marketer. Get Your 7-Days Free Premium Trial Through This Banner
()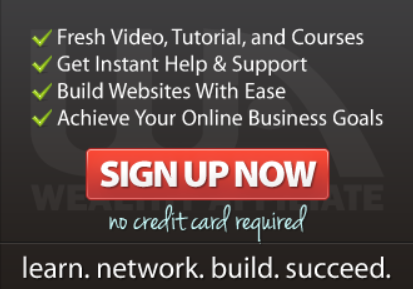 I'll leave a link to a thorough rundown of the affiliate service that caters to affiliate marketers of all levels of experience.
Do you have a question or thought regarding Mike Bashi's course? Let us know it by commenting below. If you liked what you read, by all means be dank and share this post on social media.




Bashi offers very practical affiliate strategies for your product funneling system…
Comments
---