Rona-Proof (Wholesale Real Estate Program)
$197
Training -

86.39%

Support -

67.5%

Website -

75.26%

Software Tech -

72.19%

Success Stories -

50%
Brief Summary:
Charismatic and equally as charming Anthony A.K.A Tony "The Closer" Robinson has taken advantage of a perilous period in time from COVID-19 and branded it with the defensive notion 'Rona-Proof' and how to prosper with wholesale real estate during these economically challenging times. It's Rona Proof real estate with swag.
---
ACCESS THE 10 STEPS ~ Spots Are Limited So Secure Your Spot Here Now…
---
The United States is a country full of dreamers with great business ideas who want to work for themselves rather than for someone else and Rona-Proof is a website that offers a Rona Proof Masterclass to help early-stage entrepreneurs enhance their business revenue in wholesale real estate.
The Rona Proof Masterclass is a ten-module video course that includes group coaching and teaches you how to produce new wholesale changes on a daily basis, stand out, close at a high rate, and scale-up.
Many websites promise to be able to help you raise your revenue or obtain leads for a fee when you decide to start a new business.
Before enrolling in any online virtual class or paid webinar, it is critical to read reviews to determine whether the website is legitimate or a waste of financial resources.
You must read the entire post to learn more about the webinar, plus program and the website itself.
---
TABLE OF CONTENTS

Jump to…
# Rona Proof Review
# About Rona-Proof
# About Tony Robinson
# Who is it for
# Rona Proof Masterclass
# Is Rona Proof a Scam
# Pro's VS Con's
# Comments
---
Internet Marketing Education, Tools, Networking & Support!
Do you Hunger for the Truth About How People are Really Becoming Successful Online...
---
Rona-Proof Review
---
*Parent Company: ICLOSEDEALS, LLC


*Brand: Rona Proof
*Alternate Known Names: I Close Deals
*Domain Name: https://www.ronaproof.com
*Domain Age: 18th/MAR/2020
*Hosting Registrar: NAMECHEAP INC
*Launched: 2020
*Website Asset Value: $12,170
*Address/Headquarters: 13200 Strickland Road, 114 Raleigh North Carolina 27613 United States
*Founder: Anthony Robinson
*Contact Methods:
email: support@tonythecloser.com
email: tony@tonythecloser.com

email

: affiliates@tonythecloser.com
text: 919-822-8525
*Social Media Presence:
Facebook | Tony Robinson – 18K followers
Twitter | Tony "The Closer" Robinson – 5,277 followers
Instagram | tonythecloser_ – 259K followers
Vimeo | Anthony Robinson – 54 followers
YouTube | Tony The Closer – 58K subscribers
*Resources Offered:
---
Wholesale real estate education
---
---
---
Discounted property lead generation
---
SMS & cold calling scripts
---
---
---
---
---
Podcast (The Closer Club)
---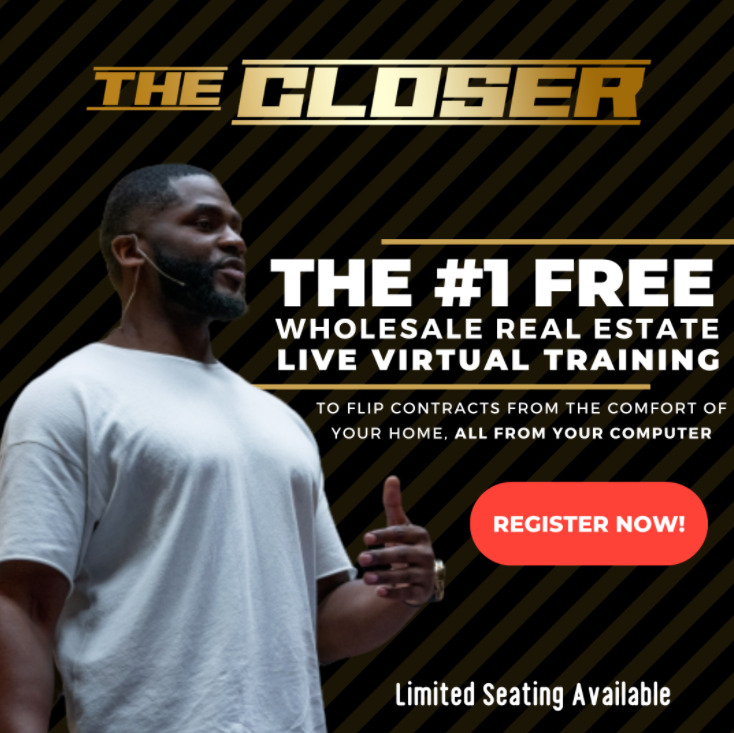 *Community Size: 10,000+
*Payment/Payout Currency: United States Dollar (USD)
*Cost/Price Tag:
The Closer's Rona-Proof Virtual Wholesale System (digital) = $7
Rona-Proof book (hard copy) = $37
Rona Proof Wholesale System = $197
*Affiliate Program: Earn $50 (25% of $197) per sale
*Up-Sells: Yes
*Training: 86.39%
*Support: 67.50%
*Website: 75.26%
*Software Tech: 72.19%
*Success Stories: 50.00%
*Verdict: Modest wholesale real estate program with good coaching and networking capabilities





What is Rona-Proof About
---
Tony Robinson owns Rona Proof.com, the e-learning and e-commerce website (Brand Ambassador of The Closure).
There are numerous training and learning seminars likely relevant to your business demands on his website.
Like Sourcing Properties, List Selection Process, Getting a Marketing Advantage, Building Rapport, Comparable Sales Formulas, and The HotZip Code Hacking are some of the Virtual Rona Proof Training classes available.
Tony Robinson conducts live virtual seminars to educate you on how to seize the moment and act to make the most of it.
This website is the appropriate location for you if you have grown weary of your ordinary 9-to-5 workload and have even a modest desire to start your own business buying and flipping wholesale real estate.
Rona Proof provides us a head start and also teaches you about the various options and opportunities available to you based on your business objectives.

The website itself offers a lot of energy and enthusiasm to help you get off to a flying start.
In today's environment, the vast majority of people desire to work for themselves.
Nobody enjoys listening to their boss's ranting orders and deadlines.
The website offers a free live seminar, which is a great way to see if their lectures are up to par.
You can determine whether or not paid conferences or services are worthwhile just by attending them.
The consumer pleasure is provided on this website in the form of screenshots, direct messages, and videos that is outstanding in my opinion, and since they are genuine, this website is a great jewel for you.





About Tony "The Closer" Robinson
---
Tony "The Closer" Robinson was reared in Philly (Philadelphia) by a single mother who supported her children by working two jobs.
He began to get into problems as he grew older.
As a result, when he was twelve years old, he was sent to live with his father in North Carolina.
Tony's father served in the military and never complained.
Tony's energy was channeled into something positive: American football (NFL).
Tony went on to be an All-American star in college.
When the NFL draft came along, though, his name was not called.
It was the year 2006.
Tony had just graduated from college, was penniless as hell, couch surfing, and subsisting on Ramen noodles and cereal.
Because the draft passed him by without his name being called.
Tony, however disheartened, did not give up on his dream and went to work.
He began posting fitness videos to YouTube, showcasing his NFL-worthy workouts.
Then, with the help of a friend, he put together a highlight reel of his best college plays—complete with none other than 50 Cent's music playing in the background—and shipped a real copy to every pro football personnel director and scout he could locate.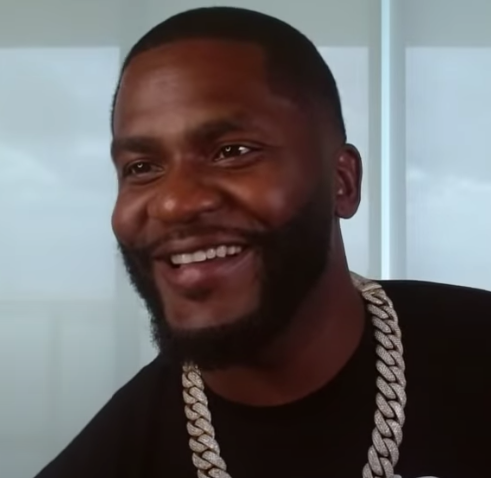 He eventually connects with a member of the Seahawks' staff.
The man, who is on the phone with Tony, watches it and invites him to audition.
Tony goes to work, does his job, and joins the team.
This level of persistence is incredible, never give up on your dreams!
However, there isn't a happy ending.
Tony is released from the team, goes overseas to play semi-pro ball, injures his foot, retires, and works as a car salesman at a Dodge dealership.
What's more, guess what?
He sold 23 automobiles in his first month.
The average salesperson only made six to eight sales per month there.
So, how did he pull it off you ask?
Tony first and principally immersed himself completely in the automobile industry.
He then proceeded to sell with complete transparency.
The typical salesperson only made seven sales.
He succeeded by going all-in with no stone left unturned.
Tony learned everything there was to know about the industry.
He dealt with people in a straightforward manner and was attentive to their needs, Anthony went as far of thinking of walking in his customers shoes for the moment.
Of course, his NFL background didn't hurt the situation either if they were aware of this.
Anyways.
Tony The Closer nickname was born as a result of this.
Cars are being sold left, right and center.
What could go wrong?
Well, he got caught up in gaming, began living a little rashly, made a run of poor decisions, and ended up in prison for 63 days in 2017.
Tony had hit rock bottom out of nowhere.
He spent the next six months after his release going to counseling and working on fixing his mental state.
He forgave himself for his transgressions.
In which even you should allow yourself to let go of a few grudges.
Tony then dived head-first into the multi-billion dollar industry that is real estate soon after he was back in a positive-minded head space.
He chose not to return to the automobile lot once he had regained his composure.
He hit the ground running with his athlete like mentality, ingenuity, hustle, and sales abilities.
Tony had already amassed a six-figure sum three months after.
Now fast-forward to the present day.
Tony has completed thousands of real estate wholesales and amassed millions of dollars in the process.
He thought after the pandemic that now was the moment to help people achieve financial independence through real estate.





Who is Rona-Proof For
---
Tony continues to hold live training sessions for people who are unable to achieve success in their lives.
He is assisting folks who are experiencing financial difficulties as a result of the Coronavirus.

Rona-Proof Masterclass
---
The Rona Proof Masterclass is a ten-module video course that includes group coaching and teaches you how to produce new wholesale changes on a daily basis, stand out from the crowd, close at a higher rates, and scale-up your business.
Module

: 1 Getting started
Module

: 2 Finding hot leads
Module

: 3 Build your list
Module

: 4 Cold outreach 101
Module

: 5 Make the offer
Module

: 6 Secure the contract
Module

: 7 Open escrow – title company
Module

: 8 Locate cash buyers
Module

: 9 Coordinate the close
Module

: 10 Getting paid
What is the cost of the Rona Proof course?
You can get the best deal for the Rona Proof webinar masterclass at $197 by entering your details below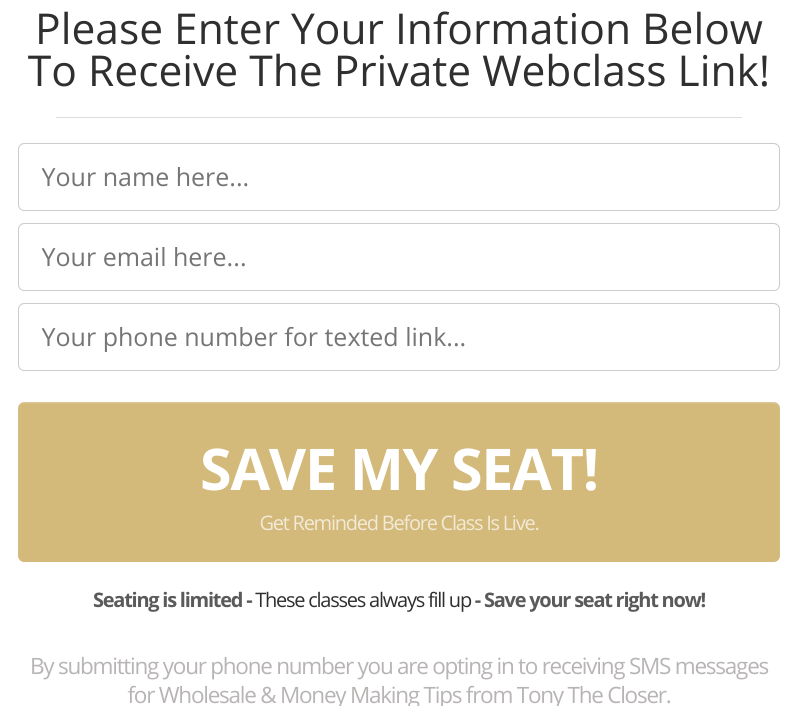 You'll learn how to choose properties that will help you make more profit then loss.
With the help of a direct mail campaign, you will be able to pull the most profitable list in order to receive the best offer possible.
You will have a better understanding of extremely effective marketing methods.
You'll learn some of the most effective ways for building goodwill with sellers so that you may take advantage of a competitive advantage.
You'll obtain a comparable sales formula so you can offer the property at the right price and sell it in the time allotted.
You'll be able to identify target zip codes with a high proportion of cash sales, which will help you with your advertising budget.
There is speculation that potential up-sells for a higher tier membership level could go for around $2,497, or $697 each month in five installments.
You will not receive Tony's Proven Phone System course or two complimentary tickets to his $100K Club Tour if you choose the payment plan alternative.
As a result, bear that in mind.
Is Rona-Proof Legit
---
Yes, legit is correct.
Tony is absolutely someone you'd trust if you want to learn virtual wholesaling after hearing his immense experience.
There are no guru vibes here.
Tony is brutally straightforward.
Has a background with a difference.
Anthony overcame a lot of difficulties.

And so forth.
Rona Proof Masterclass has received mostly excellent feedback from what I am reading.
Individuals who have taken Anthony Robinson's online virtual classes can create profitable deals in a short amount of time.
Even in these difficult economic times, people can make a lot of money by simply sitting at their desks.
Tony provides all the tactics and strategies, according to those who have attended the classes.





Final Word
---
Pro's:
The classes are both motivational and reliable to the students.
Free live training session with a lot of genuine customer satisfaction.
After attending Tony's training seminars, you will be able to make quicker and well backed decisions.
On the website, there is no fluff information; everything appears to be genuine.
More than 5,000 Facebook users have liked and commented positively on the website.
You can conduct business from the convenience of your own home.
Con's:
There is no mention of the paid lectures.
There are no refunds granted.
The online tutoring class has a limited number of places available.
The registration price is prohibitively high.
For those with little or no expertise in the field of real estate, there isn't much to learn.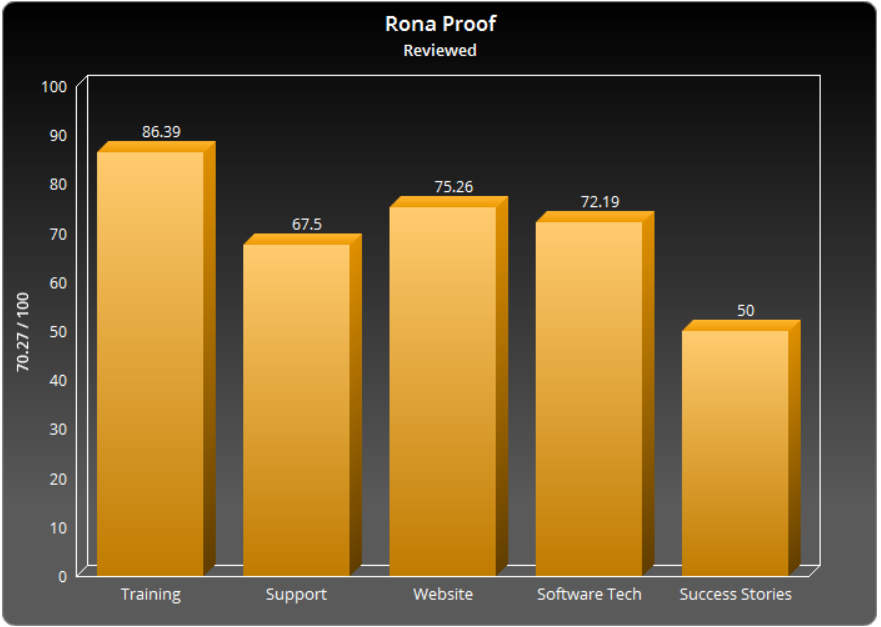 Today, the Rona Proof.com website has the potential to generate many satisfied clients.
The one significant disadvantage of this website is that when you first visit it, there is no information regarding the paid lessons.
However, as soon as you complete the registration form, you will be asked to pay for the classes.
The website, on the other hand, maybe regarded to be 100 percent authentic.
The site has a strong social media presence, with the majority of users voting with their feet.
Wholesale Real Estate May Be Best Left For Certain People With A Level Of Experience. Do YOU Want To

Test Something Out

That Is Beginner Friendly With Full Free Access To Everything? Check This Banner Out…
()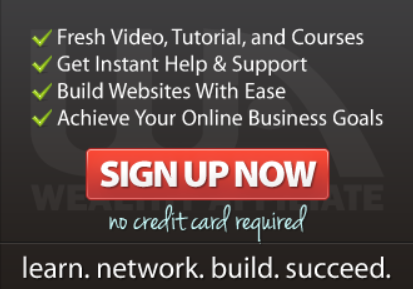 Check out the complete rundown of this beginner friendly platform for aspiring entrepreneurs.
It's obvious investing in wholesale real estate requires some capital. It takes money to make money right? If you enjoyed this read don't forget to share and comment before you wander off into the abyss of the internet and remember, close that deal!




Replicate Anthony (The Closer) Robinson and you might get this here wholesale gig running smoothly you heard…
Comments
---