Training -

86.39%

Support -

84.07%

Website -

82.78%

Software Tech -

59.65%

Success Stories -

51%
Brief Summary:
Is it worth your while to download the Zareklamy App. Are all the reviews bogus. Which begs the question, are they the real deal? There are many apps similar to it that are known for scamming or not honoring payments. To see if Zarek Lamy can be trusted you will have to continue reading this post.
---
THERE IS A BETTER WAY ~ Try Out Affiliate Marketing For Free Since There Is High Earning Potential…
---
Zareklamy translated to English reads as "We Advertise".
Which pretty much sums what the platform is all about.
Zareklamy is a Polish micro-job platform that pays you to complete simple tasks from your desktop or mobile device.
Most users use the app from their smartphone, allowing them to earn cash monies on the bus, at work, or even in the bathroom.
As already explained above, Zareklamy is a Get-Paid-To (GPT) site that will pay you to do micro-tasks among other things.
Zareklamy claims that you are capable of earning a full-time income from the website, from any country, using any device with internet access.
This is a really big claim for a GPT site that only allows micro-tasks.
The site says that it can potentially be a full-time or additional job for everyone from any country.
This is a great claim and something that you won't see many similar sites state due to being very misleading or unrealistic, and that worried me from the start.
You can choose how to make money by: playing games, completing surveys, writing texts, watching video ads, answering questions, browsing websites, creating accounts, completing offers, and shopping online.
Is it all really possible?
If so, what is the daily earning potential? Is zareklamy a real website or just another scam?
---
TABLE OF CONTENTS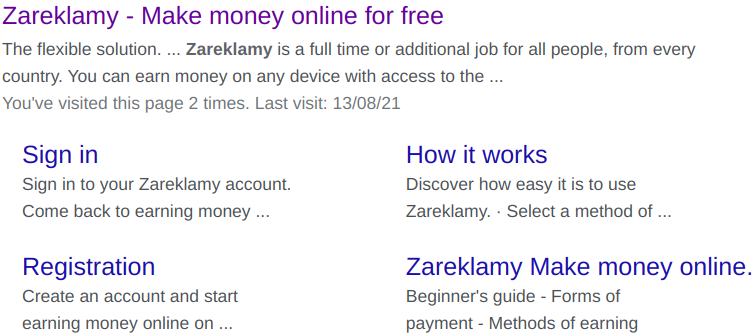 Jump to…
# Zareklamy Review
# About Zareklamy
# About Konrad Strek
# Who is it for
# How Does it Work
# Withdrawal Procedure
# Is Zareklamy Legit
# Pro's VS Con's
# Comments
---
Internet Marketing Education, Tools, Networking & Support!
Do you Hunger for the Truth About How People are Really Becoming Successful Online...
---
Zareklamy Review
---
*Parent Company: Zareklamy, LLC


*Brand: Zareklamy
*Alternate Known Names: We Advertise
*Domain Name: https://www.zareklamy.com
*Domain Age: 21st/JULY/2017
*Hosting Registrar: PDR Ltd. d/b/a PublicDomainRegistry.com
*Launched: 2018
*Domain Authority: 26/100
*Linking Root Domains: 265
*Ranking Keywords: 287
*Spam Score: 1%
*Website Asset Value: $1,012,000
*Address/Headquarters: Krochmalna 61, 00-864 Warsaw, Poland Entrance B 14th Floor
*Founder: Konrad Strek
*Contact Methods:
email: Email message box within
email: support@zareklamy.com
phone: +1 646 480 0110
*Social Media Presence:
---
LinkedIn | Zareklamy – 35,255 Followers
---
Facebook | Zareklamy Shopping & Retail – 252 likes, 254 followers
---
YouTube | Zareklamy – 372K subscribers
---
Twitter | @zareklamy – 112.4K followers
---
Instagram | zareklamy – 368K followers
---
*Resources/Ways Of Earning:
---
Browse videos, websites and advertisements
---
Leave engagement on social media
---
---
---
---
---
*Community Size: 400,000+
*Cost/Price Tag: $0 (Free)
*Compensation Plan: Earn $5 every time your referral earns enough to cash out and do so
*Affiliate Program: Yes, not very promising though
*Up-Sells: Hell no
*Training: 86.39% (Very simple & straight forward instructions)
*Support: 84.07% (Multiple methods of contact)
*Website: 82.78% (Very refreshing design and elements)
*Software Tech: 59.65%
*Success Stories: 51.00%
*Verdict: GPT Apps like Zareklamy are exciting but are too time-consuming for the little reward offered





What is Zareklamy About
---
Zareklamy is a GPT application that allows you to earn money online by completing micro tasks.
It includes social media participation, surveys, website ad browsing, newsletter subscription, and more.
It is also a modern form of online advertising where you can also use it to create an ad to reach zareklamy users and get some engagements for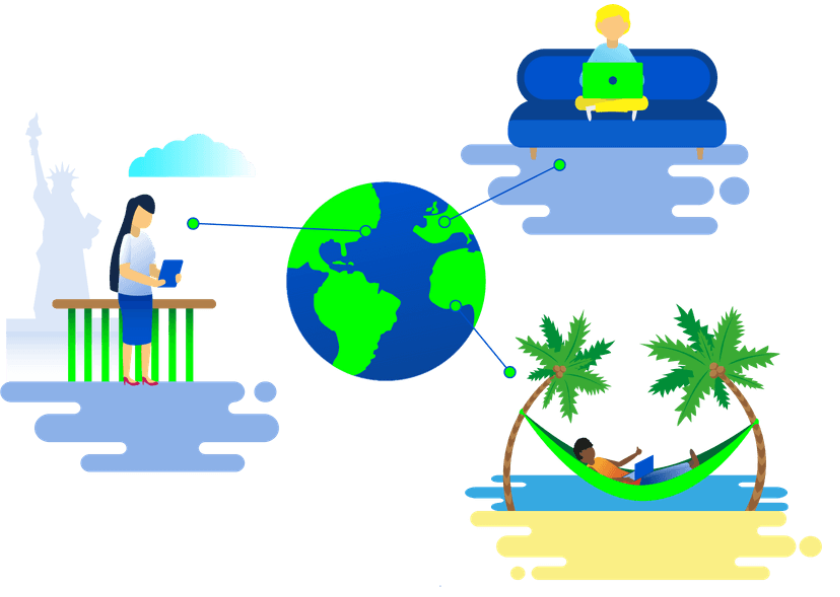 your blog posts, videos, social media accounts, affiliate links, and more.
The application is available for all iOS and Android users.
It is comfortable to use and the tasks do not differ from the desktop version.
However, some tasks, such as installing applications, are only available in the application.
Zareklamy is a full or additional time job for everyone from any country.
You are capable of earning money on any device with internet access, wherever you are.
You will be paid for the time you put in and the engagement on the platform.
You can choose how to earn money: playing games, completing surveys, writing texts, answering questions, watching video ads, browsing websites, creating accounts, completing offers and buying online, etc.
You will find different categories on Zareklamy, through which you can earn, but do not forget that the availability of micro-businesses largely controls your earning potential.
Let's find out more about Zareklamy.





About Founder Konrad Strek
---
Zareklamy was originally founded by Konrad Strek on April 17, 2018.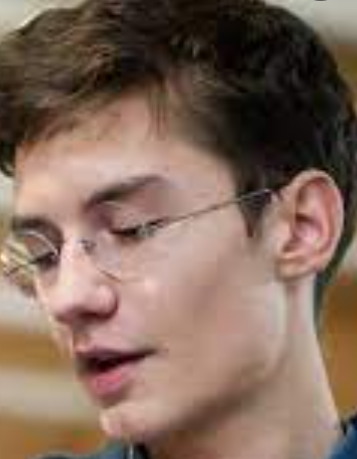 The rapid growth of the company exceeded more than 4 million earnings and more than 10,000 advertisers operating in 17 languages, this has been fueled for the COVID block and for the increasing automation of jobs.
A young man from Lublin has created a way for Internet users to earn money online with the data that most of us offer for free.
Konrad Strek was so young when he created his company Zareklamy that his parents had to be the legal owners until he was 18 years old.
Now in his 20s, he is capturing the attention of global investors with his idea that he says, "it could be the first place that lets people earn by watching ads."





Who Is Zareklamy For
---
Zareklamy is available worldwide and anyone can participate, even Nigeria! Anyone who is 13 years old can join the site; however, to withdraw their earnings in PayPal, they must be 18 years old and above.
PayPal has an age limit of legit 18 years; those below 18 cannot have a PayPal account.





How To Make Money With Zareklamy
---
Earning income with Zareklamy is very simple.
In the "Earnings" tab, you will find ways to earn money.
Choose the method by tapping the green "Win" button.
1) Participate in social networks:
In this particular category, you can get paid for many activities on different social media platforms like YouTube, Instagram, Facebook, TikTok, Twitter, Linkedin, Google Play, and more.
Each social media platform has specific tasks that you can perform.
For instance, for Facebook, you can like a page in exchange for a small reward.
Basically, all you simply need to do is click the Like button on the Facebook page and a new window will quickly pop up showing all the Facebook pages that you might like.
Just click the Win button again and complete what you are asked to do and you will get the reward.
But some of the social media platforms don't always have tasks that you can complete.
So don't be alarmed if nothing appears when you click on a specific category.
It simply means that there are no new activities that you can do.
Activities in this category will pay you $0.005 – $0.02
2) Start browsing the ads:
The major ways to earn with Zareklamy are to perform simple tasks such as registering on a website, playing games, answering quizzes, downloading applications, etc.
Apart from this, you can also browse the ads.
To earn money from ad search, you need to click on the "Income" tab.
Start looking for ads.
You can run all these ads in the background as well as at work at another company.
You will find that the ads on Zareklamy are quite long, up to 150 seconds, very unusual, but they also pay you well for these long ads.
3) Browse pages, videos, and ads:
You can earn rewards simply by browsing websites, ads, and videos.
This type of opportunity is typically found on Paid-To-Click (PTC) sites like Neobux, but Zareklamy also offers it as a way to earn rewards.
However, there is a tiny twist to this money-making opportunity.
Let me explain how it works.
First, you need to click on the Win button.
Then a new window will open showing the site/video/ad you need to see.
It will then instruct you to browse the site/video/ad for 150 seconds.
This is the key difference from what is normally found on PTC sites.
150 seconds is a really long time to wait to page through an ad (which really is what it is).
Typically, on PTC sites, you only have to wait 10-20 seconds before you can claim your reward for viewing the ad.
But with Zareklamy, it will take much longer.
However, the rewards for ads on Zareklamy are even higher than what you will get on most PTC sites.
And you don't actually have to navigate the site that will appear.
You can work on other things by clicking the Win button.
Just make sure you don't close the ad window because the timer will stop and you won't win anything.
When the timer reaches zero, it will automatically load a new advertisement and the timer will reset.
You can leave it running until there are no more ads to show.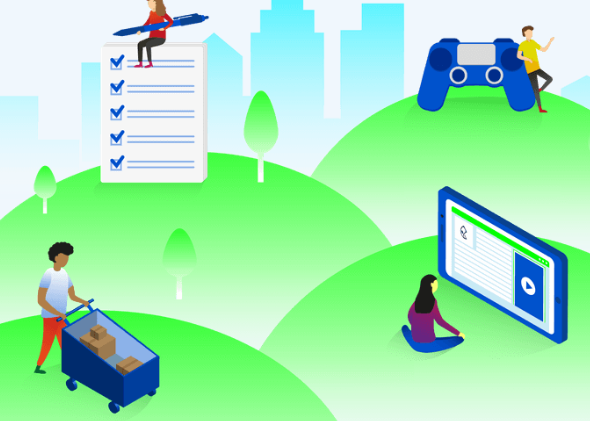 4) Write comments and reviews:
Earn money by writing comments and reviews on social media on different sites like Amazon, Etsy, Trustpilot, eBay, Google Play, Fiverr, Glassdoor, Booking.com, and Airbnb.
Please note that you must first purchase a product or install an app before you can write a review.
For example, if you have the opportunity to write a review on Google Play, you must first install a trial application.
You always have to write in-depth reviews; otherwise, you won't get paid.
I believe that you are not violating the 'Terms of Use' by receiving money in exchange for your honest opinion on a product.
But, users are encouraged to write a positive review, which makes it biased.
You can expect to earn between the range of $0.05 and $0.75 for your quality comments and reviews.
5) Recommend to a friend:
Zareklamy has a friend referral program, where you can share your referral link with others and when someone joins through your link and buys ads, you get 12% of the purchase.
You can also earn an additional $5 by the time your referral is ready to cash out.
The referral program is not tempting as very few people wanted to buy ads, so unless someone is ready to invest in ads, you won't get paid well.
6) Create an account and subscribe to the newsletters:
You can also earn rewards by subscribing to websites or newsletters.
Paid membership activities (PTSU) are very simple.
Another way to earn rewards is to subscribe to certain news tellers and websites.
All you just have to do is click the Win button and you will see a list of sites or newsletters that you can subscribe to.
Advertisers will pay you to subscribe to their newsletter or their websites for a small amount of money.
They pay you to sign up in the hope that you will become their customer later on, but most of the offers are free.
You may be advised to sign up for a free trial with your credit card details.
If you want to accept this type of offer, I recommend that you read the terms of service carefully.





Zareklamy How To Withdraw Money
---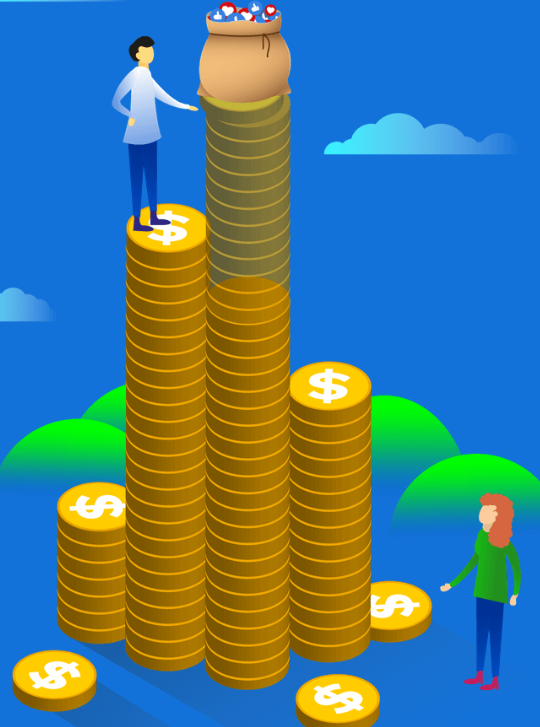 All earnings from your assets are added to your zareklamy wallet, which you can withdraw when you reach $25.
You can use these withdrawal methods:
Wire transfer.
PayPal.
Revolution.
TransferWise.
Payer.
Howsoever, it is not as easy as it sounds because you must first verify your address with a pin.
Address verification PIN
When your winnings reach half the withdrawal limit ($12.5), a PIN (Personal Identification Number) will be sent to your address.
After receiving the PIN, you must visit here to verify your account.
Login to your zareklamy account.
Open the verification pin letter.
Enter the pin sent to you in the letter and send it.
It takes 2 to 3 weeks to receive your PIN in the mail as there are many international members.
Is Zareklamy Legit
---
Zareklamy is not a scam; however, it has limited earning potential from the reward site, and the surveys are not meant to make you a lot of money, but they should at least pay you a fair amount for completing the right micro-tasks .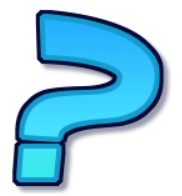 There is much reason to question its legitimacy, but I do not think it is false.
There are many similar launcher apps like zareklamy, most of them are paying, but I don't know how long they will keep paying.
Some people even claim that zareklamy is doing a time scam where they kept the payout limit high and the amount per activity is very low.
So you end up doing few activities and walk away; this ultimately benefits them.
I agree with this.
Also, do the math. $0.01 earned for watching an ad. You would need to watch 2,500 video ads just to reach to minimum payout threshold.
Imagine doing that and Zareklamy somehow deny your payment.
Time wasted!
That's depressing just thinking about it.
Now, most of the applications are removing payment limits, and it is somewhat suspicious.
Well, there are many doubts, but there are some things to trust.





Final Word
---
Pro's:
All tasks are easy and do not take long to complete.
Available globally, anyone can participate.
So many ways to earn your reward.
Convenient payment options.
Con's:
Low pay.
There are not many tasks.
You can only withdraw money once it reaches the minimum payout amount.
The minimum payment threshold is $25 (US), £20 (UK), or the equivalent in your country.
The application is too slow.
There is a probability of not getting paid.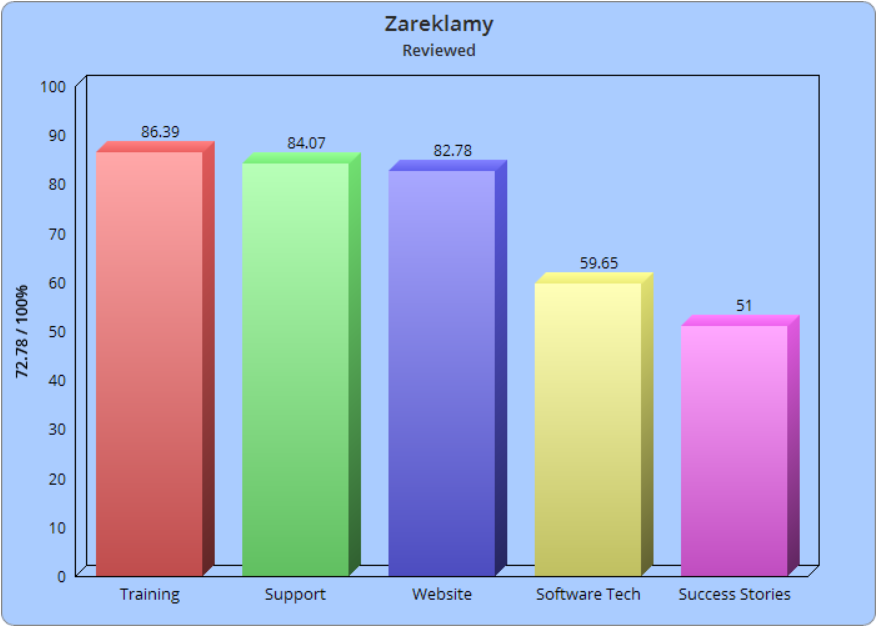 Zareklamy lets you earn money by completing ridiculously easy tasks anytime, anywhere you want.
This platform is especially useful in countries where the dollar has a strong value.
In my opinion, the minimum payment amount is unnecessarily high.
They should mitigate this so more people can get paid faster.
That's Enough About

ZAREKLAMY

. If YOU Want To Know What It's Like To Surround Yourself Within An Interactive Community Of Like-Minded Entrepreneurs Full Of Positivity & Direction In Online Business. We Want YOU To Experience A

Life Changing Opportunity

That Is Free To Get Started.
()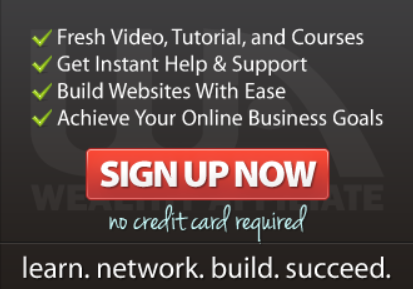 If you are curious, I can show you my real earnings from the site, all made possible because of the entrepreneurial platform we are recommending to you. It's significantly more rewarding & scalable.
That's a wrap for Zareklamy a.k.a We Advertise. Shoot a quick question or thought beneath here. Don't forget to share this article on your social media if you want more people to be made aware of the niceties offered within Zareklamy.




Zareklamy is all about advertisement variations and getting paid incrementally at a time…
Comments
---