SMMA Boss:
1 x $997.00 or 3 payments $399.00
Training -

76.38%

Support -

69.96%

Website -

88.49%

Software Tech -

64.29%

Success Stories -

53.01%
Brief Summary:
SMMA Boss is a social media marketing agency program created by Michelle Andersen. It is actually one of the more nurtured courses that is kept updated with the changes. It's no secret that agencies rely on Facebook ads to grow their business. Best to get involved before the industry becomes saturated. Running a SMMA isn't cheap.
---
NEED A CHEAPER ALTERNATIVE ~ Why Not See How You Can Benefit As An Affiliate Marketer…
---
Before we get underway with this topic.
I will first point out that Michelle Andersen's SMMA Boss is the more convincing and detailed social media marketing course on the market right now.
This is probably due to the fact that Michelle was and remains in a construction business at the same time.
She brings a different skill set and experience than a lot of SMMA product owners.
Majority of revenue earned as you grow your SMMA business will come through Facebook Ads and re-target marketing campaigns!
In fact, there is a large emphasis on Facebook's ads in general.
So be prepared, because you will need advertising funds put aside if you want to scale out your own social media marketing agency.
No matter what SMMA course you involve yourself with will require paid advertising services at some point.
Let's see what's on offer with SMMA Boss.
---
Table of Contents

Jump to…
# SMMA Boss Review
# About Michelle Andersen
# About SMMA Boss
# SMMA Boss Training
# Is SMMA Boss a Scam
# Pro's VS Con's
# Comments
---
Internet Marketing Education, Tools, Networking & Support!
Do you Hunger for the Truth About How People are Really Becoming Successful Online...
---
SMMA Boss Review
---
*Parent Company: Michelle Andersen LLC

*Company Brand: SMMA Boss
*Alternate Known Names: Social Media Marketing Agency Boss
*Domain Name: https://smmaboss.com
*Domain Age: 14th/NOV/2019
*Hosting Registrar: ENOM, Inc
*Launch Year: 2019
*Domain Authority: 3/100
*Linking Root Domains: 2
*Ranking Keywords: 10
*Spam Score: -1%
*Website Asset Value: $1,742.00
*Address/Headquarters: Cincinnati, Ohio, United States
*Founder: Michelle Andersen
*Contacts:
email: michelle@michelleanderseninc.com
email: michelle@michelleandersen.com
phone: +1 859-815-0068
*Social Media Presence:
Facebook – @Michellelynnandersen | 4,353+ Likes, 4,392+ follows
YouTube – @Michelle Andersen | 142+ subscribers
Instagram – @Michellelynnandersen | 800+ followers
LinkedIn – @Michelle Andersen | 500+ connections
*Services Offered:
---
Over 100+ video tutorials and explanations revolving around the establishment of a SMMA.
---
Private Facebook community.
---
---
Walk-through with scripts, agreements and well-designed sales funnels.
---
---
Live Q/A with none other than Michelle Anderson herself.
---
Taught how to delegate your work load to virtual assistants.
---

*Community Size: 671+ members
*Payment/Payout Currency: United States Dollar (USD)
*Cost/Price:
*Affiliate Program: Yes (Need to be a member & it's encouraged to promote to make your money back)
*Up-Sells: Software recommendations plus advertising required
*Training: 76.38%
*Support: 69.96%
*Website: 88.49%
*Software Tech: 64.29%
*Success Stories: 53.01%
*Verdict: Hands down the best SMMA course going around right now





About Michelle Andersen
---
Michelle Andersen studied Design, Architecture, Art and Planning (DAAP) at the University of Cincinnati from 2000 – 2006.
It's no secret that Michelle Andersen is an entrepreneur on the rise. Her passions mainly lie within design.
Mrs Andersen (married) launched a landscape design company back in 2010 called Flourish By Design.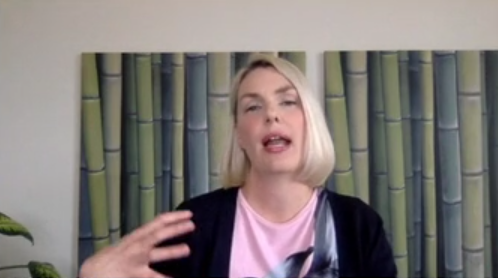 She was probably heavily involved in Horticulture and landscaping in the initial years of her career.
Nowadays, you could call her a social media marketing expert (guru).
Which makes sense since she offers the product – SMMA Boss which is build around social media marketing in general.
Michelle was never a fan of how complicated advertising systems were to use.
So she figured it was best to simplify the process and share her methods with aspiring agency owners.
Michelle has a few websites and has created a couple of products thus far.
A lot of work and effort has gone into these projects and it seems only logical to get her noticed.
There is no denying that Michelle is a fan of grand design projects.
Just take a look at how well her websites look. Very neat and aesthetically pleasing to the eye.
About SMMA Boss
---
SMMA stands for 'Social Media Marketing Agency' and how that translates in dollars and cents.
Your business will earn revenue mainly through the power of social media advertising.
To develop a successful social media marketing agency (SMMA) takes a lot of confidence and understanding of the process involved.
It would be wise to do your research and even invest into a program such as SMMA Boss to get a great head start with your new venture.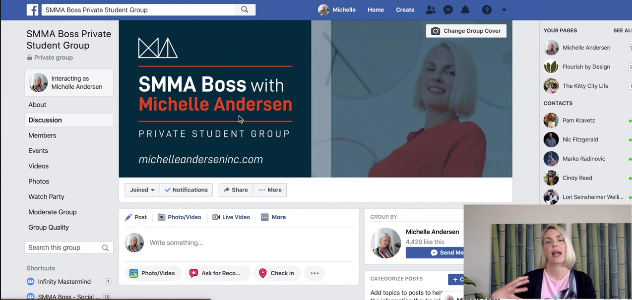 Only invest if you're dead serious about it, no half ass commitment, or uncertainties.
It will be a considerate investment to start and scale a SMMA business.
If you are fully committed you will likely get some great results over the years.
It will require ongoing costs in a couple of areas, but mainly advertising fees are needed to remain active against your SMMA competitors.
Competition is growing in this business model, so unless you're well-equipped and knowledgeable of your market.
You will likely struggle to accelerate the progression of your agency.
There are ways to get organic (free) leads/traffic to your SMMA business.
This is usually a long-term strategy that can reap the fruits of your labour over time.
Search Engine Optimization (SEO) is what comes to mind here.
Once you establish your website.
You can learn how to publish blog content on your site with a heavy emphasis on SEO, which can rank your articles at the top of search engines for specified keywords.
Organic methods should definitely be incorporated among your paid strategies anyways, because earning revenue, or getting a new lead without paying a thing is always a more satisfying experience.





SMMA Boss Training
---
I can't give you all the details because that would be unfair toward Michelle Andersen.
What I can do is highlight the modules that are accessible at the SMMA Boss website.
A glimpse with what to expect of the training education you get upon purchasing SMMA Boss.
INTRODUCTION
Understanding your mindset, coaching and your new community of like-minded entrepreneurs.
MODULE #1
Creating Your SMMA
All about the foundational stages of your SMMA including closing leads and budgeting.
MODULE #2
Facebook Ads Overview
Touches on becoming an expert in your SMMA niche.
MODULE #3
Marketing With Facebook Ads
Knowing your SMMA terminology and methodology.
MODULE #4
Facebook Ads Custom Audience
Spending wisely with your marketing campaigns so your not getting dead traffic and unmanageable leads.
MODULE #5
Creating & Mastering Facebook Ads
Refining and tweaking your ads to maximise conversions.
MODULE #6
Running Facebook Ads
Simplified strategies and methods that take away a lot of the unnecessary complications with a live updated demonstration.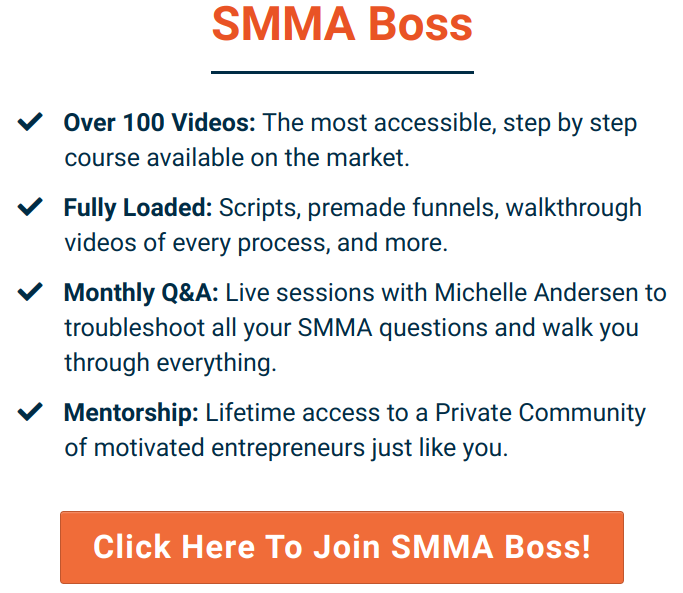 BONUSES
Social Media Marketing bonuses with installing chat bot and unique software.
Is SMMA Boss a Scam
---
SMMA Boss is legit and incomparable to some noteworthy mentions: Six Figure SMMA; 30 Day SMMA or 30 Day Agency who are some of Michelle's competitors.
SMMA Boss stands out as the better SMMA system in my eyes.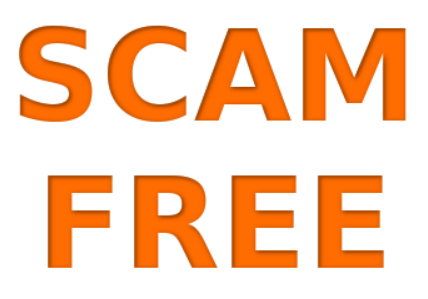 The SMMA alternatives are just a few companies competing in the densely populated SMMA program niche.
So how do you know who is the best provider and will not scam you?
Might be worthy to look if they have testimonials displayed, or success stories.
SMMA Boss has video proof testimonials and a private community for those who've joined the movement.
There is always an initial cost with all SMMA programs usually around the $1,000.00 mark.
SMMA Boss is no exception. It costs $997.00 to get your foot in the door.
It's the unfortunate reality with the SMMA business model.
SMMA Boss has a 14-day refund policy in place. So as long as you do not access more than 40 percent of the content you should get your refund.
Michelle Andersen is known for honouring refund requests, within reason.





Final Word
---
Pro's
Access a couple of additional resources on Michelle Andersen's websites that are downloadable, or sign up.
Well polished SMMA service with over 100 videos archived.
Michelle has experience, success and financial results which makes the training more digestible.
Comes with funnels, scripts and agreements.
Private Facebook community and monthly live Q/A sessions.
Who doesn't want a woman with an attractive accent as your mentor. Am I right?
Con's
Upfront expense to get moving.
Ongoing costs predominately through advertising mediums.
SMMA programs come at a dime a dozen.
Competition is growing each and every passing day.
The more competition means the more expensive things will become.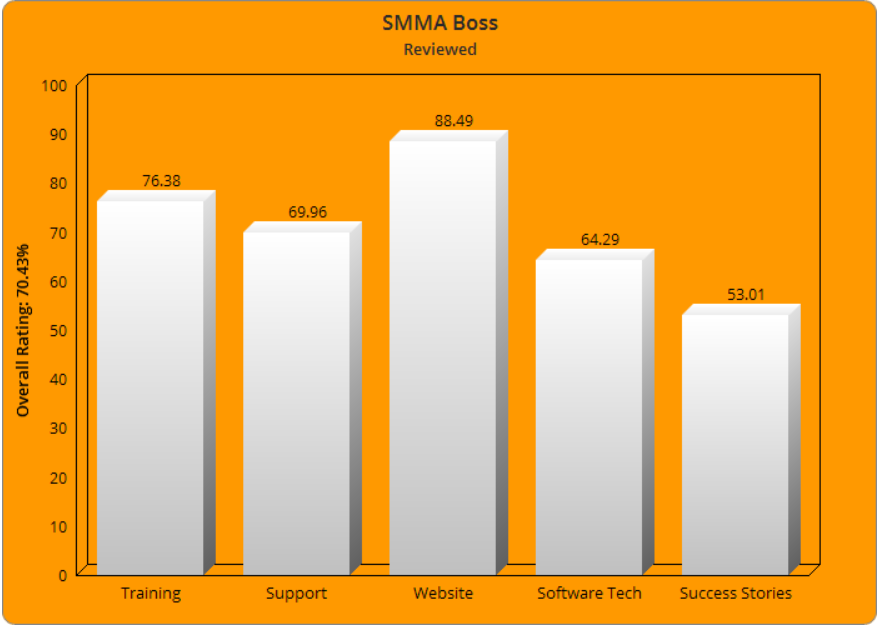 There are quite a few SMMA educative programs view able on the net nowadays.
Your best bet is to stick to one that you are comfortable with,
By that I mean, who do you admire the most as your course creator?
You don't want to join a SMMA package with the founder being someone you cannot stand!
They all follow very similar strategies.
But, since everyone is unique, they do differ somewhat.
If you want my advice.
If your obsessed or riveted by social media outlets, you are someone that enjoys them on a daily basis without question.
Involving yourself with an agency could become something you'll get good at some day.
For Those Who

Don't Enjoy Social Media

Tasking. I Have A Better Alternative That's Far Cheaper &

Packed With Education

, Instant Help 24/7/365, Networking Capabilities,

Website Builder

, Hosting & Many More Benefits Included. This

Recommendation

Revolves Around the

Affiliate Marketing Discipline

. Any Takers?
()

Take a glimpse into some of my financial success using this service. Affiliate marketing is where it is at y'all!
As always, it's been real. Hope you got something out of that read today. SMMA Boss is here to stay and if you liked this article, or actually used Michelle's SMMA Boss scheme. Why not show the support by sharing this post on social media. Maybe, see it as SMM practice. Feel free to share any thoughts below.




Are you willing to be your own boss with a SMMA…
Comments
---