Oren Klaff - Pitch Anything:
$25 - $31
Training -

84.34%

Support -

51.97%

Website -

53.69%

Software Tech -

36.4%

Success Stories -

62.99%
Summarized:
In a nutshell, Oren Klaff has mastered the art of negotiation and wants to aid in your development of this powerful skill. Oren has been known for publishing numerous educational books and currently has a podcast running which offers interesting content.
---
TRY THIS OUT ~ Where To Master The Art Of Earning Passive Income…
---
Nobody loves the sense of being pushed into making a purchase so Oren Klaff wants to remedy this.
We've all had enough of them dull sales pitches, especially some of those infomercials.
As a result, the greatest method to sell anything today is to direct the buyer on the path to find your idea, or product on their own initiative.
People naturally believe in their own ideas, so if they believe it, they will become thrilled and, in effect, sell themselves.
Pitch Anything is a primer on the processes of how to build your sales presentation so that your prospects find it appealing enough to purchase.
To clinch the transaction, your role as a salesperson is to capture and hold the prospect's attention and interest, assist them in seeing your offer as an opportunity, and foster their desire for what you have to offer.
This article is meant to determine whether Oren Klaff can genuinely do that or if it is a hoax.
---
TABLE OF CONTENTS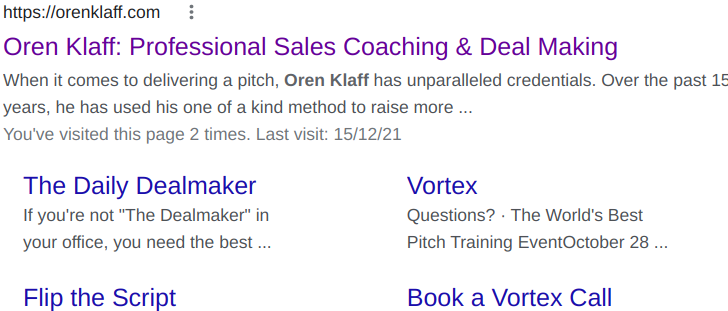 Jump to…
# Oren Klaff Review
# About Orenklaff.com
# Oren Klaff Bio
# Who is Klaff for
# Pitch Anything Book
# Is Oren Klaff Legit
# Pro's VS Con's
# Comments
---
Internet Marketing Education, Tools, Networking & Support!
Do you Hunger for the Truth About How People are Really Becoming Successful Online...
---
Oren Klaff Review
---
*Parent Company: Pitch Industries


*Brand: Oren Klaff
*Alternate Known Names: OrenKlaff
*Domain Name: https://orenklaff.com
*Domain Registered: 18th/FEB/2008
*Hosting Registrar: GoDaddy.com, LLC
*Domain Authority: 18/100
*Linking Root Domains: 249
*Ranking Keywords: 41
*Spam Score: 0%
*Website Asset Value: $25,026
*Address/Headquarters: 2443 Impala Drive, Carlsbad, California, 92010 United States
*Founder: Oren Klaff
*Contact Methods:
email: support@pitchanything.com
email: oren@pitchanything.com
*Resources Offered:
---
---
---
---
---
---
---
*Books Sold: 1,000,000+
*Payment/Payout Currency: United States Dollar (USD)
*Cost/Price Tag: $25 – $31
*Affiliate Program: No
*Up-Sells: Nope
*Training: 84.34%
*Support: 51.97%
*Website: 53.69%
*Software Tech: 36.40%
*Success Stories: 62.99%
*Verdict: Oren Klaff books are a must read for learning sales and negotiation mastery





About Orenklaff.com
---
Oren Klaff is the owner of orenklaff.com, he's the author of Pitch Anything and Flip the Script, discussing the art of deal-making.
Oren is well-known for his ability to close transactions when someone requires $10 million or $25 million for a startup business idea.
He describes how he got into deal-making and the necessity of presenting your concept in such a way that people believe it as their own.
To achieve these goals of closing a deal, you must fully understand that your prospect is evaluating you and your offer on a very primal level: who is dominant in the situation, who has the most confidence, who is chasing/being chased, and whether or not a new piece of information is worth considering.
Oren Klaff, a seasoned investment banker, illustrates these principles with colorful examples of high-stakes transactions.
Some pitches go smoothly, while others fail miserably.

Klaff is unapologetic about his mistakes, which serve as wonderful illustrations of what not to do.
Pitch Anything has completely altered my perspective on the sales process.
Parts of the book are unsettling, but in the greatest possible way: the human brain clearly works in certain ways, regardless of how we would wish it to work.
You'll win if you tailor your Pitch to your prospect's ancient brain.





Oren Klaff Bio
---
Oren Klaff is a world-renowned expert in sales, fundraising, and negotiating.
His debut book, Pitch Anything, is compulsory reading in Silicon Valley, Wall Street, and the Fortune 500 and has sold over 1,000,000 copies worldwide.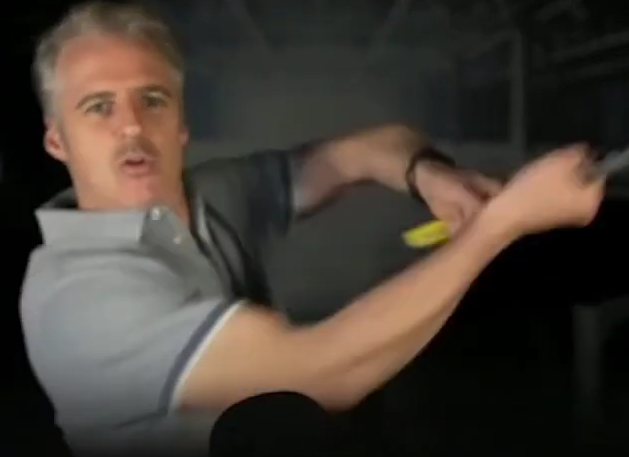 He has written for Harvard Business Review, Inc., Advertising Age, and Entrepreneur, and his work has appeared in hundreds of magazines, podcasts, and blogs.
He is a partner in a $200 million private equity investment fund and enjoys riding motorcycles in his spare time.
Oren Klaff is a financial advisor, investor, and author.
His earlier book, Pitch Anything, became a best-seller and has now sold over one million print copies.
Oren Klaff is a self-proclaimed deal junkie and vintage motorbike aficionado.
He is currently the managing director of Intersection Capital, a $200 million private equity investment company, and he advises many other companies.
Oren Klaff earned his bachelor's and master's degrees from Florida State University and the University of Delaware.





Who is Klaff for
---
This program is particularly for persons of interest, who want to persuade others that your idea is their idea.
Young folks are just starting out in direct selling, a 33-year-old startup CFO in charge of bringing on new investors, and anyone who aspires to perform in front of a large audience someday.
This training is all about closing business negotiations quickly and efficiently.
Don't miss this entertaining episode if you're ready to interact and convince others on a higher level.





Pitch Anything Book
---
Pitch Anything is a detailed overview of how to create high-quality pitches that will assure funding; it costs between $25 to $31.
Oren Klaff has raised approximately $400 million using this way over the last 13 years.
This strategy can be used in different scenarios, such as negotiating a raise or selling a large concept.
Pitching, according to Klaff, is a science.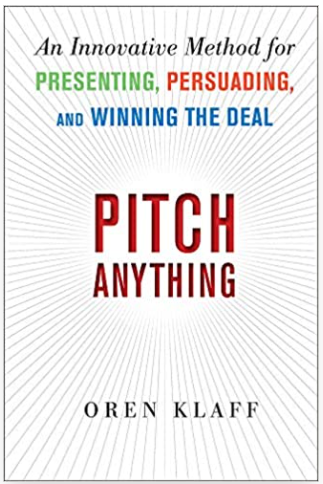 The cornerstone of this scientific theory is provided by neuroeconomics paired with Klaff's experiences.
Klaff believes that his throwing theory will give you complete control over your pitching process.
One amazing Pitch may transform your life, and Pitch Anything claims to be able to assist anyone who creates outstanding pitches.
"You're trying to sell something, but you can't. You're asking for something you can't have. You want something, but you can't show it, and you need money, but you have to say "I don't need it" the whole time."
Mr. Klaff learned how to acquire this skill in banking, but it is relevant in any industry, particularly sales.
He designed Pitch Anything to be a how-to guide for every meeting in which you must learn how to keep control and power in the presence of individuals with authority and power.
Oren points out that expressing "please" and "thank you" with words like "I hope" and "I desire" does not get a deal done. Continue to listen to find out what he means.
1) Neediness kills deals:
You must appear to be willing to walk away.
That's easy to say, although how do you do it in practice?
Oren believes that if you appear needy, feel needy, or sound needy; the other person feels more powerful than you.
This causes a physiological reaction in that person.
They perceive you on the surface and are willing to take chances with you that they would not take with a peer or a superior influence.
Subliminally, neediness creates danger within us.
Neediness gives the other person power.
Oren is unapologetic about the fact that neediness destroys negotiations.
That poses the question of how to control it.
How do you turn off the light?
Oren suggests that you simply refuse to give up the little control you do have.
When you go on a call with a prospect and say things like "interrupt me with questions" or "is this still a good time for you?" these are instances of remarks or inquiries that decrease your status and communicate to the other individuals that they are more important.
If you stay listening, Oren will provide a unique example to emphasize his idea.
2) Stop chit-chatting:
For those of you who are freshers in sales and negotiating, how can you navigate the process while exuding confidence that you may not have?
When asked, Oren responded, "Do you know how to hold a meeting?"
Even if you're not sure, knowing how a meeting should go is all you need.
First and foremost, meetings do not operate economically or professionally if they begin with chit-chat.
The task at hand is NOT sports, weather, politics, weekend plans, or BBQ grills.
The small conversation has its time and place, and it is NOT during your business meeting.
Instead, go over the broad idea, what you believe the problem is, your solution to the problem, who else is doing it, and what you believe is the greatest option.
When you set expectations for the meeting right away, you're driving it in the proper direction and, as a result, displaying confidence.
It's time to up the ante.
"Nobody wants to be in a meeting with you to hear stuff they already know, opinions they already have, and things that are changing that they're already well aware of," says Oren.
Your duty is to highlight changes that will raise the stakes and impact the buyer or demonstrate to the investor that something new is happening.
This positions you as the expert.
You must persuade the prospect that you have addressed their difficulty a thousand times and that it is simple for you.
That what you do is difficult, and that other companies strive to do the same.
Instill trust in them by assuring them that you can get them to the other side of the challenge.
Pitch Anything introduces the unique STRONG style of pitching, which may be used right away:
Creating a Frame.
The Story is Being Told.
Disclosing the Mystery and Offering the Prize.
Getting the Hookpoint Right.
Making a Choice.
A truly great pitch can advance your career, earn you a lot of money, and even alter your life.
There's a lot of tangible material here, and most people haven't heard much of it before.
I like how Oren developed his own nomenclature for a lot of this.





Is Oren Klaff Legit
---
Yes, Oren Klaff and his transformational business practices are legit.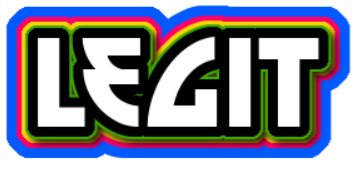 His free emails are quite beneficial.
His classes are also valuable, and they are reasonably priced.
The strategy you adopt determines your success, not how hard you strive. "Better method, more money," explains Klaff. "It's a much superior way, but it costs a lot more money." Klaff is the best in the business since his method outperforms everyone else's.
And now it's yours.
Final Word
---
Pro's:
There's a lot to learn here, not just about selling but also about expressing ideas in general.
With frame control, you may take control of the room.
During the presentation, you would always maintain the alpha position and avoid the beta traps.
Drive emotions with interest pings and arrive at a hook point swiftly.
Con's:
Too preoccupied with being the one in charge.
People who appear to be obsessed with power are bothersome.
"Pitch Anything" can feel a little too focused on power battles at times.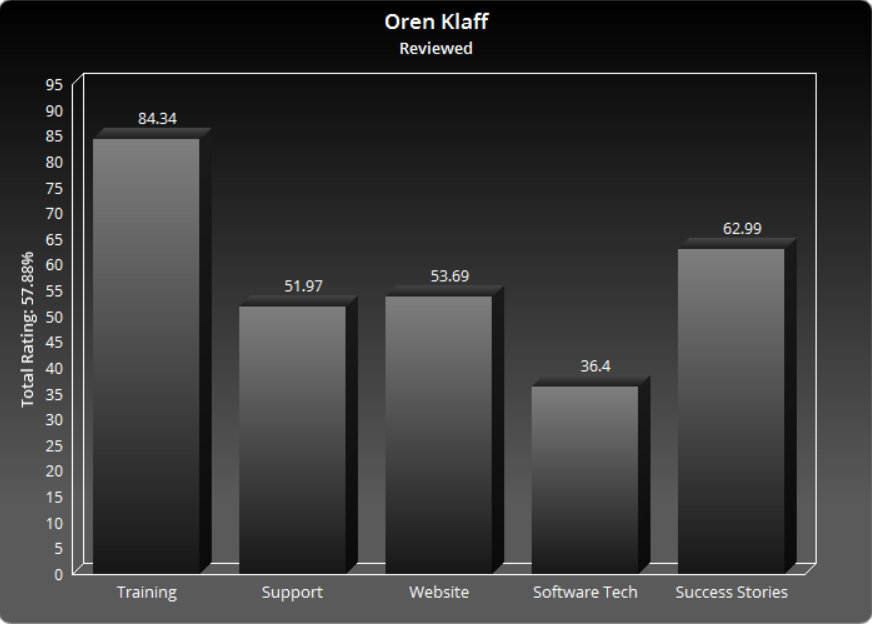 Pitch Anything is a must-read for everyone who sells products, services, or ideas to others. Furthermore, you should develop your Pitch on a neurological level; people's brains should perceive everything positively and not anything that works against you.
All This Talk Of Pitching Has Got The Public Thinking. I Want To Pitch YOU An Idea Right Now & Admittedly Want YOU To

Take The Time

To Check It Out For Yourself, Not For Me! But, For YOU & YOU Alone. Build Your Online Empire From The Ground Up.
()

Here is what I can show you if you're curious about success online.
That's about it for today so before we wrap it up. Shoot a comment below, rate this article and even share it on your socials.




Mastering the art of negotiation will get you ahead in this world…
Comments
---