You may actually be pondering – is Qmee worth it, is Qmee safe, is Qmee a scam! Read about why Qmee is legit and a very simple extension that you can install into your:
1) PC, MAC, Notebook or laptop's, search engine browser.
2) Download on your android mobile through Google plays: app store.
3) Install with ease within the Apple: app store.
---
Table of Contents
Jump to…
# Review of Qmee
# What is Qmee About
# How to Install Qmee Manually
# How to Make Money with Qmee & Save
# Qmee Best Searches in the Qmee Search Engine
# Contact Qmee
# Pro's VS Con's
---
Internet Marketing Education, Tools, Networking & Support!
Do you Hunger for the Truth About How People are Really Becoming Successful Online...
---
You can find the Qmee App – download, inside the customise and control tab manually, within your serving browser.
If you decide to read our Qmee Tips article to the very end, you will be in complete control and knowing how to handle your account inside the Qmee platform itself!

Review of Qmee
---
*Brand: Qmee
*URL: https://www.qmee.com
*Co-Founder & CEO: Jonathan Knight
*Co-Founder & COO: Nick Sutton
*Active Since: 2011/2012
*Headquarters: London & New York
*Social Channels: Facebook, Twitter, LinkedIn & Instagram
*Training: 84.06%
*Support: 62.73%
*Website Builder: 00.00%
*WordPress Hosting: 00.00%
*Software Tools: 40.99%
*Success Stories: 76.75%
*Costs: $0.00 (FREE app/extension)
*Up-sells: None
*Scam VS Legit Verdict: Legit (search, shop and share your opinion to earn real cash)

What is Qmee About
---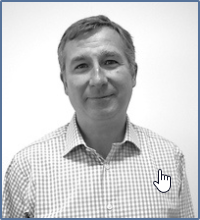 Qmee is a internet shoppers tool, that assists many online shoppers.
It allows users to search exactly for what product they're seeking online.
Evaluates the best prices and deals online.
Locates and attaches validated discount coupon codes.
Also, it grants Qmee members to take part in survey/questionnaires, all of each for a modest reward.
Qmee was more or less active during the year 2012, Founded and developed by two well off businessmen.
JONATHAN KNIGHT
Founder & Chief Executive Officer of Qmee ltd.
From: Minchinhampton, Gloucestershire, United Kingdom.
Graduated: MA Hons, Computer Science at the University of Cambridge.
Specialities: Derivatives Trader and risk management, Technology strategy, Investing.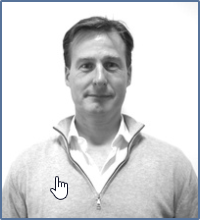 NICK SUTTON
Co-Founder & Chief Operating Officer of Qmee.com
From: Reading, United Kingdom
Education: Stowe School.
The partners entwined there visions together to revolutionise the way many brands and online consumers connect.
Qmee is currently available only for users residing in the United Kingdom, United States, Australia and of course, up in Canada hey!

How to Install Qmee Manually
---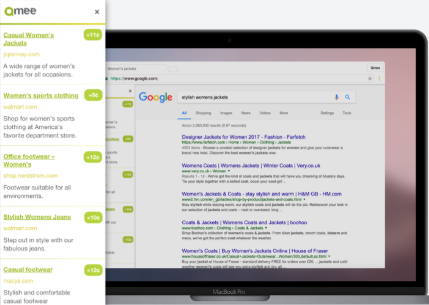 Considering that the majority of web crawlers online tend to gravitate to Google Chrome as there number one search engine provider. I will list how to install Qmee manually. Other browsers should be similar in nature.
Using Chrome:
Open Google Chrome.
Click on 'Customise and control Google Chrome' in the top-right hand corner under the X
Hover over '

More tools

' and click on '

Extensions

'.
Click the '

Main Menu

' located at the top-left hand corner.
Hit '

Open Chrome Web Store

'
Enter Qmee into the search bar and select it.
Click accept, to add to Chrome and follow any prompts i.e. registration to start using.

How to Make Money with Qmee & Save
---
Why this company is called Qmee is beyond me. According to Qmee's blog – "The 'Q' represents searching the internet (which we all do of course!) and the 'mee' represents the relevance of the search to you;" 
If that meaning isn't just a bunch of hocus pocus, then I don't know what is…
Maybe Nick and Jonathan should have come up with the Acronym 'Sess' – Search, earn, save, spend! That makes more sense as it explains what the company does in a nutshell.
Anyways, were heading a little off topic here. How to earn rewards and save income with Qmee:
Get cash rewards for searching on your favourite websites and engaging with your favourite brands while the Qmee toolbar extension is installed and activated.
Find the best prices of your product listed automatically. So, you won't need to go in and out of different websites, one after the other trying to find the best value for your money and time.
Get discount coupons and deals on the items you are shopping for instantly.
Also, earn cash rewards for taking part in surveys.
Collect rewards in your Qmee piggy bank account. Fortunately, you can cash out with as little of $0.10 through PayPal, so save up for a gift card voucher or donate to a charity.

Qmee Best Searches in the Qmee Search Engine
---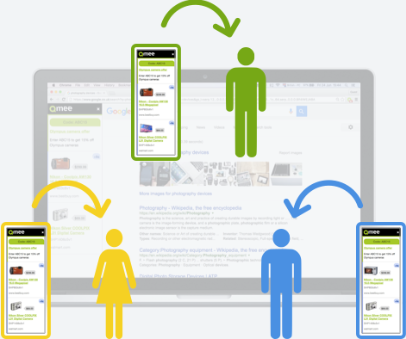 If your looking for the best cash back rewards by purchasing certain consumer brands.
Then you'll be disappointed to hear that you cannot rig the Qmee platform for greater rewards.
Just do what you would normally do online.
Search and shop as you would regardless of whether you have/haven't the Qmee application installed and actively running.
Qmee is not designed to make you a lifestyle changing income.
Considerate it pocket money for next to no effort.

Contact Qmee
---
There's a couple of methods to get in touch with the team at Qmee. If you are seeking expert advice about Qmee, have a support question, want to partner up, or just like to say hello. You can complete this action by:
Accessing the frequently asked questions (FAQ) page. You'll likely have many of your queries met here.
Mailto: Support@Qmee.com.
Mailto: Partners@Qmee.com.
Social Media pages. ↓
Facebook – https://www.facebook.com/qmeecom
Twitter – https://twitter.com/qmee
Instagram – https://www.instagram.com/_qmee
LinkedIn – https://www.linkedin.com/company/qmee
Qmee Blog – https://blog.qmee.com

Final Word
---
Pro's
It's likely you will find the best deals on major brands that's selling online.
Get coupon codes and discount vouchers for certain products.
Simplistic to use after installation. It doesn't take much wit to utilise Qmee's services.
Can withdraw real funds into your PayPal account, select gift cards, or donate to charity.
Help is there if you need it.
Saves you time and money shopping online.
Con's
Whilst searching on you nominal search engine. The Qmee app will take a portion of your screen on the left side.
When you search for a certain product online. There will be a few types of coupon variations to choose from. This can make it tough to select the best coupon, or deal actively running.
The survey component hosted at Qmee is mediocre at best. There are quality survey company sites elsewhere online that are focused purely on Surveys, questionnaires, sweepstake's and focus groups. Qmee's main emphasis is the toolbar extension.
To be fair. Qmee is a pretty decent extension to add to your computer browser. By performing searches, as you would be doing anyways without it. You can maximise your savings and earn rewards as a bonus.
Having the power to transfer rewards into your PayPal account makes Qmee a great way to earn some chump change on a day to day basis.
To be honest. You are not going to make a substantial income by using Qmee's services alone. If your quite the opportunist. Then check out our most sought after recommendation…
Now that your well equipped with some new found knowledge about Qmee and it's founders. You can make an educated decision on Qmee. Could Qmee possibly be the type of business that can help you spend, save and earn better.
Only you can be the judge.
Do you have any further questions that is/isn't addressed today? Maybe you've tried Qmee in the past or are currently using it for a better shopping experience. Let us know what your thoughts are about Qmee. Can you tell us!
Enjoy…