Rat Race Rebellion:
$0.00 (FREE) - $49.00
Training -

65.37%

Support -

63.29%

Website -

74.97%

Software Tech -

23.01%

Success Stories -

59.65%
Brief Summary:
Did you know that Rat Race Rebellion specialise in recommending job roles such as virtual assistants and customer service operators. These roles can be done from the luxury of your own home. It's not just limited to the pair though. Plus, you won't find get-rich-quick schemes, or hyped sales pitch opportunities listed on the RRR job boards. Rat Race Rebellion is a reliable source of information.
---
WANT TO KNOW WHAT ELSE IS RELIABLE ~ Starting Out With Our Free Affiliate Business Offer…
---
The Rat Race Rebellion (RRR) is an authoritative website stuck somewhere between one of those major job offerings sites, that are usually government run. And just a dense blog full of work at home content.
Which makes this unique. Because, you won't find all those typical and traditional kind of roles you'd expect at a proper job provider site. A lot of the opportunities offered will be just as the slogan reads.
Rat Race Rebellion (virtual jobs, side gigs and savings). This gives a clear indication of what to expect browsing throughout the RRR site.
Today we will both take a deeper look into the Rat Race Rebellion (phenomenal branding) and see if it's worth your time searching for a virtual job role.
And Yes, jobs listed are also offered to those Canadians out there.
---
Table Of Contents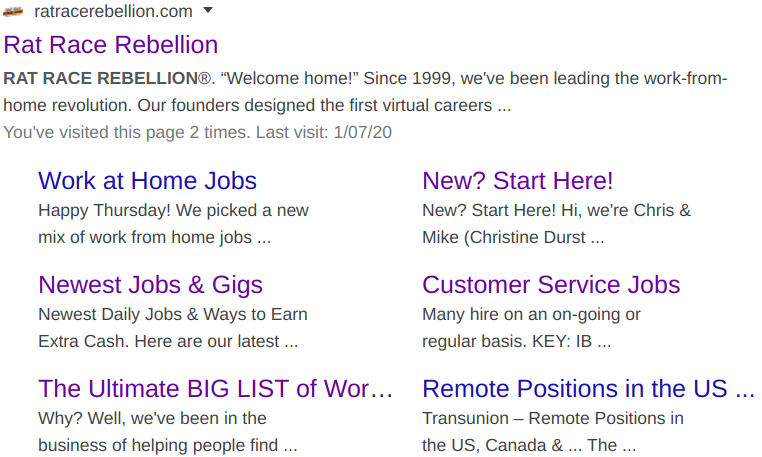 Jump to…
# Rat Race Rebellion Review
# What is Rat Race Rebellion
# Rat Race Rebellion Course
# Is Rat Race Rebellion a Scam
# Pro's VS Con's
# Comments
---
Internet Marketing Education, Tools, Networking & Support!
Do you Hunger for the Truth About How People are Really Becoming Successful Online...
---
Rat Race Rebellion Review
---
*Parent Company: Staffcentrix, LLC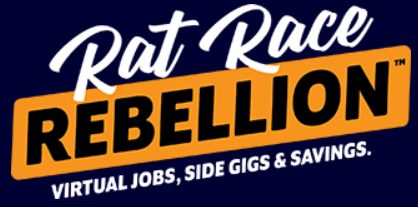 *Company Brand: Rat Race Rebellion
*Alternate Known Names: RRR
*Domain Name: https://ratracerebellion.com (not secured)
*Course Domain Name: https://rat-race-rebellion.teachable.com
*Domain Age: 6th/JUN/2006
*Hosting Registrar: GoDaddy.com, LLC
*Launch Date: 2006
*Domain Authority: 52/100
*Linking Root Domains: 3,300+
*Ranking Keywords: 7,800+
*Spam Score: 1%
*Website Asset Value: $48,271.00
*Address/Headquarters: 33 Woodstock Meadows Drive, Woodstock, Connecticut 06281, United States
*Co-founders: Christine Durst & Michael Haaren
*Contact Methods:
email: mhaaren@staffcentrix.com
email: cdurst@staffcentrix.com
phone: 860.928.6969
*Social Media Presence:
Facebook – @RatRaceRebellion | 209,627+ likes, 218,452+ follows
Pinterest – Rat Race Rebellion | 2,314+ followers
Instagram – therealratracerebellion | 2,129+ followers
YouTube – Rat Race Rebellion The Work from Home Experts | 24,900+ subscribers
*Services Offered:
---
---
Your payment for a course
---
---
Plethora of work at home blogged content
---
*Community Size: Not a community focused website
*Payment/Payout Currency: United States Dollar (USD)
*Course Cost/Price: $49.00
*Compensation Plan: Not relevant
*Affiliate Program: No
*Up-sells: Not that type of site
*Training: 65.37%
*Support: 63.29%
*Website: 74.97%
*Software Tech: 23.01%
*Success Stories: 59.65%
*Verdict: Offering much potential to secure a virtual job position at the comfort of your own home





What Is Rat Race Rebellion
---
Christine (Chris) Durst and Michael (Mike) Haaren, These two got started in the make-money-online (MMO) scene way back before the turn of the century.
Back then, legitimate opportunities were rare to come by online. So they launched their main business called Staffcentrix, which led to the subsidiary company we know today by Rat Race Rebellion.
Initially, they both focused on targeting the US State Department, armed force personnel were soon followed.
Over time, they grew insights and held virtual job-finding workshops for people at community colleges, churches, disability companies, military partners and veterans. And the rest is history.
Rat Race Rebellion is a thriving website that gets loads of people visiting daily. Which is a testament to the quality of information provided and appealing at home gig offerings available. These are a few examples of gigs listed.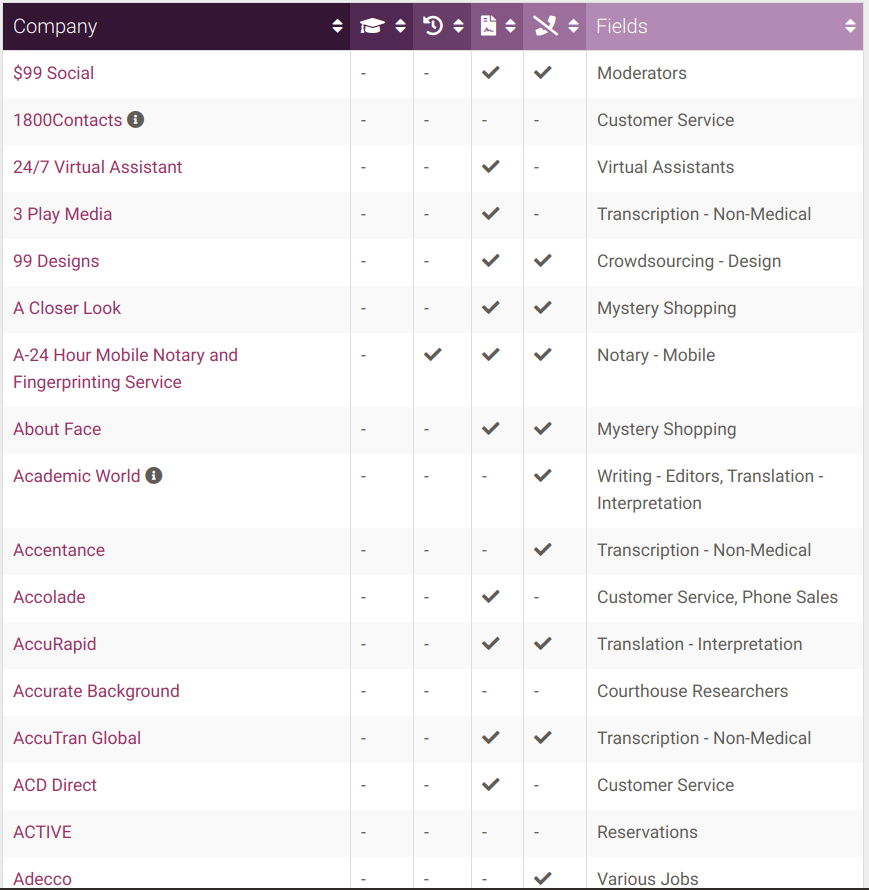 You're better off treating these opportunities as side hustles. Generally, most will be.
Apparently, all the jobs/opportunities listed in any of the significant pages are first screened by Chris and/or Mike first. Eliminating potential scams or misleading services.
You'll also see Google AdSense advertisements displayed within. Ads shown are completely out of Chris and Mike's control.
Plus, riddled throughout the site are affiliate links, linking out to opportunities whenever suitable. Users clicking through those links with intent will compensate both Mike and Chris.
Hey, they need to earn income as well, right? There is nothing black hat about earning commissions using legitimate affiliate marketing strategies. I noticed there isn't an opportunity at RRR teaching you how to build an affiliate business for free either.
So than, what job types do they suggest within? What can you apply for?
The main job categories are

:
Newest Jobs & Gigs – This is a page dedicated to links pointing to posts within RRR itself, and away to other sites that offer a variety of job roles.
BIG LIST Of Jobs & Gigs – This is a definitive list and collection of work from home jobs consisting of virtual assistants, customer service and on demand jobs. Majority of links will take you away from the site to apply for these positions.
COURSE: Find A Job – This is a course that is meant to educate you on how to find an online job within 30-days. We will inform you about the course criteria further into this read.
Customer Service Jobs – Contains all the work from home call center and customer service jobs recommended. There's a solid list of 60 various companies here.
That's about all the primary pages of navigation within the site.





Rat Race Rebellion Course Details
---
This course is designed to give you a competitive advantage in the work from home sector.
It was created by Christine Durst herself, I'm not sure how valid the training/course still is, since there are hundreds, even tens of thousands of opportunities offered online that do not need those kinds of skills offered in the training criteria.
But for the sake of this article. I will outline the course criteria if you're unaware of what it entails.
Course name – 'How to Find a Work From Home Job or Side Gig in 30 Days.' This will cost a one-time payment of $49.00
Pay using credit/debit card, or via PayPal.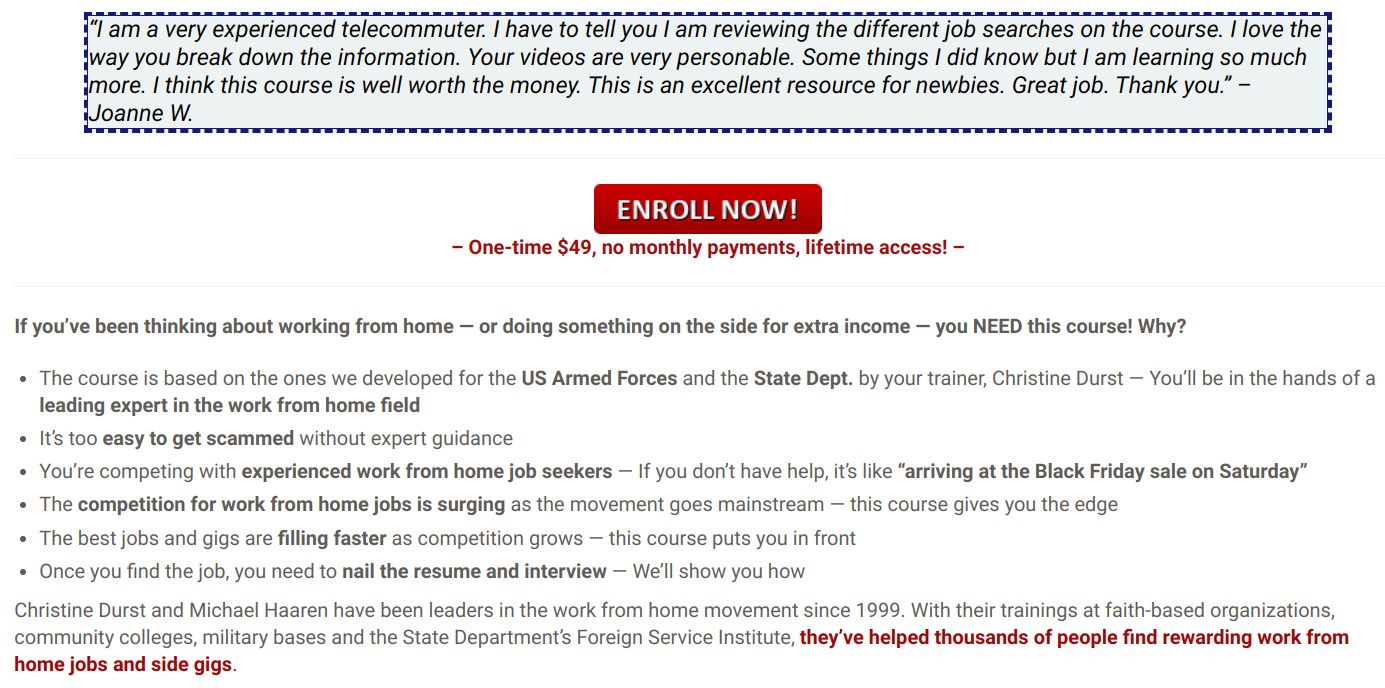 Training/Education Provided Within The Course :
Video recordings, documents and actionable steps.
Covers the fundamentals of how to work from home (5 videos).
Knowing what search queries to enter (7 videos).
Bettering your work from home resume and interview preparation (3 videos).
More about earning online through various means (1 video).
Bonuses.
Is Rat Race Rebellion a Scam
---
You will not find multi-level-marketing (MLM) offers to companies like Herbalife, random schemes and get-rich-quick fallacies. Commission based incentives, or any opportunity with upfront costs posted within the Rat Race Rebellion website.
Every job listed in RRR has first been screened to eliminate the garbage from the goods. Most realistic opportunities found within, are usually offline businesses that're flexible enough to offer you – work at home roles as a virtual assistant.
This says a thousand positive things about RRR. They are not desperate to make easy money by promoting anything with a price tag attached to it.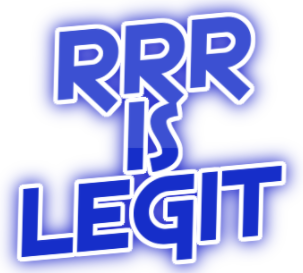 If RRR did not have decent business ethics. They would post any type of job, or pipe dream within. If they were dodgy like that, they could have made squillions by now. It's refreshing that RRR stuck to there guns and stayed strict on what job types/services they recommend.
All the contents within the site are free resources. With exception to one offer. There's a one time payment course fee which costs $49.00 as already stated above.
I'd say, Rat Race Rebellion is more legitimate than most commonly found affiliate bloggers promoting get-rich-quick schemes, or anything they can to earn commissions with.
RRR has solid ethics and have spent many years finding decent virtual job opportunities for you.
There are many companies listed within offering similar job positions. You may find yourself applying for a dozen work at home jobs before finding that one you are happy working at.
All necessary legalities are showcased. Nothing is kept hidden from the public. Only discrepancy is there's no address details. A site like RRR could save you a lot of hassle researching for a genuine job online.
As it states. The companies/opportunities listed are first screened before getting Mick and Chris's green tick of approval so put your trust in them.
There is nothing better than getting free recommendations to legit work at home opportunities. Especially these days. There are way too many online scammers, or misleading products/services that're a waste of time and money.
Rat Race Rebellion does list decent companies!





Final Word
---
Pro's
There are plenty of 'work at home job companies' listed in the RRR site.
Nothing is swept under the rug. Chris and Mike are upfront and open about everything.
RRR has been running for well over a decade now which adds to it's legitimacy.
Seems to be a reliable site and still sees heaps of visitors any given day.
Mike/Chris and RRR has been featured on some notable companies over the years.
Con's
Chris and Mike are essentially affiliates earning by linking people off to other sites. They also earn by selling that course. Plus, with advertisement earnings provided through Google ad placements.
How valid would the course still be within this day and age. Doesn't sound that enticing either.
Job offerings are limited to mainly virtual assistants and customer service roles.
RRR do not offer 1-on-B assistance/coaching.
You are not guaranteed any roles you apply for through the Rat Race Rebellion.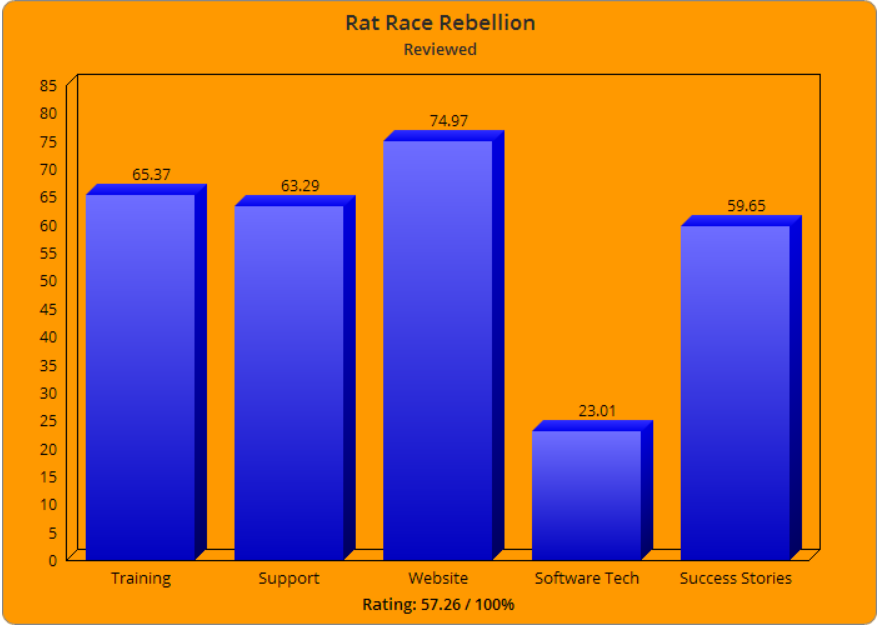 What else is there to say. If you've visited Rat Race Rebellion, it's quite self-explanatory.
Christine and Mike's field of expertise lies within: digital jobs, plus for those stuck out in rural communities; telework; work at home scams; the future of the work force; virtual micro enterprise; emerging workforce trends; work at home jobs and prospects; virtual jobs for retirees and disability sufferers; virtual assistants; home shoring; outsourcing and distributed workforce.
If you are still seeking some validity. I reckon Mike and Chris are decent folk with a decent site issuing out many prospective work at home roles.
One thing I did notice is that there aren't any affiliate related roles offered at RRR.
Which is an actual element that Chris and Mike incorporate into their virtual business at Rat Race Rebellion.
Affiliate Marketing Is Such

A Simple Concept

That Anyone Could Fully Comprehend. Anyone Can Do It. You Just Need A

Legitimate Provider To Educate

You. A Service Provider That'll Go Above & Beyond While Offering A

Huge List Of Affiliate Programs

, Support & Necessities. If You've Been

Curious About Affiliate Marketing

For Some Time Now. We Have The

Perfect Platform

For You To Dip Your Tail Feather In.
()

I want to share some insight about what's expected of you as an affiliate.  Some of the financial success I've experienced by using that platform we recommend for learning and implementing everything revolving around the affiliate business model. You'd be quite surprised at the potential that affiliate marketing offers. Eventually, you will forget about those virtual assistant/customer service roles suggested at Rat Race Rebellion.
Have you ever landed a work at home job prior to using Rat Race Rebellion? Share your thoughts regarding this topic if you like to be mentioned here. Stay safe and share this socially if you like Rat Race Rebellion.




Have you found a way out of the rat race yet…
Comments
---