The first impression of The Six Figure Mentors (SFM) website is professionalism at it's finest. In the initial process of joining you will need to identify who you are and what you can bring to the table.
This is done by filling out a biographical document tailored for new recruits. This lets SFM personnel understand a little more about your personal life, unique skills and abilities.
Once this initial process has been hashed out. Expect to get in touch with your personal system consultant. Contact can be achieved via phone call, or email messaging during any time at your convenience.
In the meantime while you wait, take advantage and experience the Six Figure Mentors 'Office' area and navigate the dashboard to learn more about this platform.
---
Table of Contents

Jump to…
# Review of Six Figure Mentors
# What is Six Figure Mentors About
# Is the Six Figure Mentors a Scam or What
# How Much Does Six Figure Mentors Cost
# Six Figure Mentor Training
# What is Digital Experts Academy About
# About Digital Business Lounge
# Six Figure Mentors Affiliate Program
# Pro's VS Con's
---
Internet Marketing Education, Tools, Networking & Support!
Do you Hunger for the Truth About How People are Really Becoming Successful Online...
---
The 6 Figure Mentors has been running since the 24th of May, 2010. During it's infancy it would have looked very raw in terms of content, tools and design.
Moving forward to this day in time. SFM's Co-Founders have created a memorable brand to be reckoned with. This company definitely can hold it's own in the competitive make money online (MMO) niche.
The SFM website currently averages at $33,164 in total asset value. Currently placed at 191,460 on the Alexa Rank scale. On an average day SFM gets a horde of daily visitors of around 6,951 people.
With the nuts and bolts outta the way. Don't you think we should now narrow down some of the hot search engine FAQ's asked within Google Search. Questions referenced to The Six Figure Mentor's business system?

Review of Six Figure Mentors
---
*Brand: The Six Figure Mentors
*Website URL: https://thesixfigurementors.com
*Co-Founders: Stuart Ross & Jay Kubassek
*Address: Digital Experts, LLC. 1007 N Orange Street, Wilmington, Delaware 19801, USA
*Contact Details: Support hours between 8:00am – 5:00pm EST
# US Toll-Free Support +1 (855) 463-5403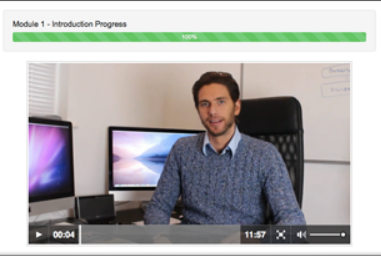 # UK Toll-Free Support + 44 800 802 1043
# AU Toll-Free Support +61 7 3483 0404
*Training: 76.30%
*Support: 62.94%
*Website: 72.77%
*Hosting: 63.82%
*Software Tools: 81.10%
*Success Stories: 51.45%
*Membership Pricing: $29.95 then, $297.00 then, $2500.00
*Upsells: Yes! You have to make purchases to unlock the next membership tier and pay into other platforms. Can cost upwards of $45,000.00 with recurring membership payments.
*Verdict: Professional and greedy costing a pretty penny.

What is Six Figure Mentors About
---
So what sets the Six Figure Mentors digital business site apart from any other MMO company out there? Well It's categorised as a business and economy styled website putting a large emphasis on it's coaching ability which has been integrated into this business system.
SFM encourages people to step outside of there comfort zone. Challenge the natural order of the working class civilian.
Instead of working for the man and burning up the better years of life into late retirement. Take a chance at building an online asset that could eventually overthrow your daily 9-5 and put you into early retirement.
SFM firmly believes that we all can live life on our own terms if where willing to work for it! All it takes to get started with SFM is this:
Have an active internet connection.
Also a functioning computing device.
Your personal commitment and diligence to achieve your goals.
First paid off any debts and have a considerate amount of funding.
SFM's exclusively private community will offer training, tools, coaching and mentor-ship. Not to mention business education, marketing and creative technologies.
The type of business you would create utilising SFM will be ideally an affiliate marketing website. There is a whole team of people working behind the scenes ranging from sales to design.
Since there are many important influences/partners keeping this company running efficiently. We will stick to highlighting the two most important faces behind The SFM.
Who is Stuart Ross?
Stuart Ross is Jay Kubassek's lifelong business partner. Also, Co-founder of the Six Figure Mentors program. Mr. Ross's main objective is to add more value while simultaneously enriching people's lives.
This is achieved by providing the vessel. That vessel is SFM of course. By reaching financial success with the SFM vessel could potentially shape out a new lifestyle by your own choice and design.
Stuart is basically a strategist for success. Here's a fun fact. Stuart Ross enjoys listening to music by Fergie. Fergie is from the Black Eyed Peas in case you were wondering.
Other Stuart Ross Websites:
https://askstuart.com
https://stuart.blog
https://digitalexpertsacademy.com
About Jay Kubassek!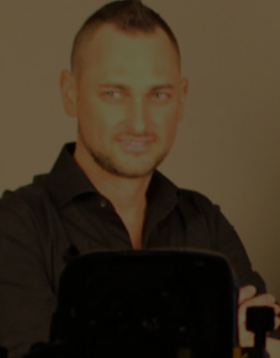 Jay Kubassek is Stuart Ross's co-founder and equal in terms of the company's ownership.
Jay's vision is to help ordinary folk realise their potential, take action and with this potential live out a fulfilling life.
Known for his work as a digital entrepreneur, professional speaker, producer and author.
Mr. Kubassek's financial and personal success had all started through affiliate marketing way back in the day.
Once upon a time Jay enjoyed working on his podcast that appears to have ceased operations 4 years ago. Jay is also passionate about producing indie films and off-road racing.
Other Jay Kubassek Websites:
https://jaykubassek.com
https://store.wakeup.co
https://digitalexpertsacademy.com

Is the Six Figure Mentors a Scam or What
---
Wondering is Six Figure Mentors a scam or not? Six Figure Mentors is not a scam. But like all legitimate programs online there will be a considerable rate of failure.
Simply for the fact that building out any authority niche website takes endless hours of work with constant nurturing.
Depending on who you ask, read about, or know that has used SFM's services in the past. These facts are all going to be personal and biased statements. Triggered from own experiences and determined by an individuals success or failure with SFM.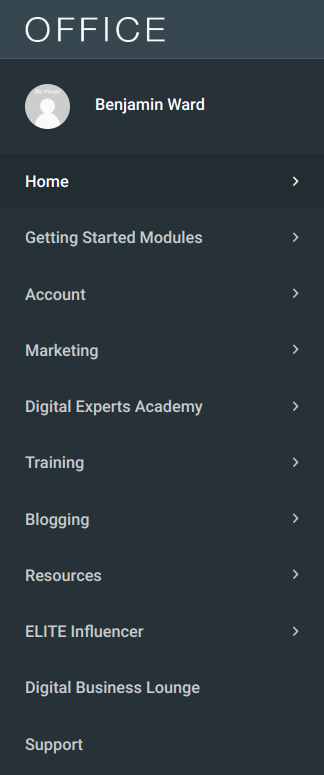 If somebody buys into SFM and gives up willi-nilly. They will probably label the company as an over priced scam. Some may even go as far as filing a complaint over at Better Business Bureau (BBB).
The only thing I disagree with is the overbearing price tags for each membership level. This website will likely have some hidden up-sells/loopholes that you were not made aware of from the start.
Oh, I almost forgot to mention that there are 2 other website subsidiaries that are tied in with SFM. They go by the names of Digital Experts Academy and Digital Business Lounge.
Each have their own sets of membership costs and price tags attached. We will get more into detail with these websites further down this page.
But regardless of all the upfront costs to join and unclear payments in the near future. There is success happening within Six Figure Mentors. This platform has proven to work for some serious users who have stood the test of time learning and taking real action.
You cannot blacklist or discard SFM from all those endless hours of work put into by the Stu and Jay.
Though personally, I'd refrain from recommending this platform as a top choice simply because there are cheaper alternatives available online that have been in business for far longer and are immensely cheaper to operate.





How Much Does Six Figure Mentors Cost
---
There are 3 levels of membership sold within the Six Figure Mentors program. Take a deep breath and exhale slowly because it might come across as a shock at first.
To keep your stomach from churning inside. Maybe try to remember what the costs would be like if you were to start your own traditional brick and mortar store, or even a franchise.
SFM will be a cheaper option when you think about it. SFM uses this in reference to persuade newcomers into buying into the business.
I do not suggest buying into this program just for the sublime fact that membership levels are just plain old expensive. But at least with big expenses can eventually yield big commissions in some cases.
Student Access – $29.95
Essential Membership – $297.00 ($97.00 each and every subsequent month).
Elite Membership – $2500.00 (first buy Essential Membership).

All coming with a 30-day money back guarantee.

Six Figure Mentor Training
---
Getting Started Modules
The initial modules are free to check out. It will basically give you the rundown on what to expect moving forward within the program.
These are all practical video recordings instead of theory lessons. Once you reach the final module 'Your Next Step' you will have to pay $297.00 to access the next section of modules. 🙁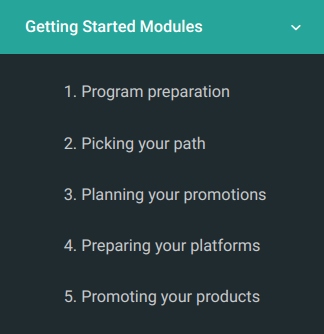 ~PROGRAM PREPARATION
Introduction.
Online Selling System.
Advertising Online.
Websites.
List Building.
Providing Value.
Products/Promotions.
Why High Ticket.
Your Next Step.
'The following course modules are locked until you become a paying member as mentioned just now'
~PICKING YOUR PATH
~PLANNING YOUR PROMOTIONS
~PREPARING YOUR PLATFORMS
~PROMOTING YOUR PRODUCTS

What is Digital Experts Academy About
---

Digital Experts Academy (DEA) is a worldwide company created to revolutionise the way you learn education by breaking down the traditional limitations that the educational system has confined you with.
Inside you will uncover digital skills with a support system catered for bringing out the best of your capabilities to shine in the world of online business.
In order to make the most out of building your online business, you will eventually need to incorporate the DEA platform into your SFM business. The costs of Digital Experts Academy are:
DEA

Silver

– $2,500.00 | An E-learning program.
DEA

Gold

– $8,000.00 | 12 month digital marketing coaching program and 3-day bootcamp.
DEA

Platinum

– $11,000.00 | 3-day workshop with a website including social media profiles + branding training.
DEA Black – $20,000.00 | Ticket to the mastermind retreat which includes meeting Stuart and Jay.
TOTALS – $41, 500.00
Just remember that the Digital Experts Academy is integrated within SFM culture

About Digital Business Lounge
---

The Digital Business Lounge (DBL) is a basic level website that is designed to build fast and responsive websites. It includes your everyday internet marketing tools that's suggested to run an sensationalised internet business.
Though don't fret. There is absolutely nothing needed to be downloaded or installed on your computer here. Domains and hosting is included. If you are already a paying Six Figure Mentors member you access the Digital Business Lounge from within your SFM office area.
The costs of Digital Business Lounge are:
Standard

– $59.00 monthly payment.

Pro

– $239.00 monthly payment.

Six Figure Mentors Affiliate Program
---
There is a 6 Figure Mentor affiliate program offered to promote the membership levels, different products and services. SFM claims that it is world-class and intensive. Most of these will be Digital Experts Academy products.
The compensation plan is simple enough to understand. You will be paid up to 40% commissions for all product/services offered within SFM and DEA.
Unfortunately this affiliate program is not FREE to promote. Costing $29.95

If you are successful joining the SFM affiliate program. You will get access to a range of useful tools and accessories to help with the promotional side of things.
SFM Affiliate Tools
Done-for-you affiliate links.
Pre-made sales funnels.
Automated follow-up and re-marketing campaigns.
Link generator including custom tracking.
Sales reporting's.
Tracking analytics.
If you are already an experienced internet marketer than you should not need to join Six Figure Mentors to build an online business from scratch.
In fact all the information about is kinda irrelevant for you. Instead focus on the Six Figure Mentors affiliate partnership program to access all that you will need to know regarding how to utilise and promote this company.
A couple of perks in being a Six Figure Mentor affiliate:
There are high-ticket items which translates to high-ticket commissions.
You get your own insider system consultant.
It's free of any secretive charges.
You can access the Six Figure Mentors affiliate sign up page over at:
———————————————————————————-
https://thesixfigurementors.com/affiliate/sign up
———————————————————————————-

Final Word
---
Pro's
Very well-structured training course.
Professionally designed website that gives the sense that you are in an exceptional opportunity.
Great amount of affiliate tools and resources to be used.
Plenty of video recordings of training's with archives of useful information.
There is enough value offered to be able to create a successful online business.
Con's
If you decide to give up, you would potentially be losing a lot revenue depending on how far you've proceeded within each company.
If you invest into SFM you will eventually need to invest into DEA and DBL also. You don't find this out until you have already invested into SFM first off. Otherwise, you would likely shit a brick when you see you could be spending over $45,000.00 for everything.
The total costs involved if you were to be using all 3 of Stuart and Jay's platforms (1)

Six Figure Mentors

= $2,826.95 + recurring payments. (2)

Digital Experts Academy

= $45,000.00 + recurring payments. (3)

Digital Business Lounge

= $59.00 to $239.00 monthly payments.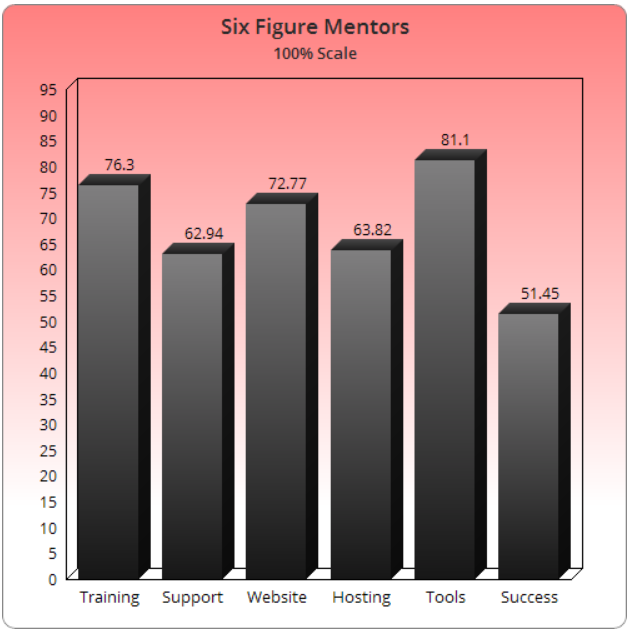 I have a major discrepancy with Six Figure Mentors. It is bloody damn expensive! Overall this program has a lot to offer, plenty of perks, but not for the costs that are kept hidden away until you start buying into the program.
It feels a lot like the SFM system is trying to take full control of your life and business direction. SFM says things like… You'll have access to:
Custom authority website (we built it for you).
Lead capture pages (custom made and ready to go).
It really is a business in a box. A confined box. This box could send you to the grave if you cannot make success happen here. For starters, it costs you an arm and a leg. It just seems like something isn't right here and wouldn't surprise me if 6 Figure Mentors may gain the attention of the FTC/SEC.
I know that there are more simpler, immensely cheaper alternatives online that offer just as much value as the SFM.
You don't even need to spend anything to technically derive an income from it!
You have all the bells and whistles, secure websites, free domains and hosting with robust training that is enough of a lee way to actually earn affiliate commissions. Before you spend a single dollar. How about that SFM!
My advice is to take a chance on something for free first before spending a year salary on SFM. Here are some links to save your finances.
Visit the Website Direct. It Takes 1 Min to Set Up & Get Started 

If you Want to Read More About this Recommendation you can Here
Either way, the choice is yours. I value your financial health unlike some companies. Cough, Six Figure Mentors! Cough, cough. Do you have any news or personal dealings with The 6 Figure Mentor? Maybe you want to ask a question. For the swiftest response drop your comment below.




Damn these high ticket programs…
Quick Recap of Six Figure Mentors
$29.95 --> $297.00 --> $2,500.00
Training

Support

Website

Software Tools

Success Stories