Elite CEO's:
Initial Cost: $37.00 (USD)
Training -

68.05%

Support -

64.28%

Website -

57.19%

Software Tech -

66.39%

Success Stories -

71.85%
Brief Summary:
Tanner Chidester had experienced tremendous financial growth during his mid 20's and now he wants to give back to his clients. If you're looking to start a brand new business online, or grow a current one. Tanner's Elite CEO's is a program cleverly crafted to help you out. Be aware cause the long term costs will send you into the thousands.
---
SEARCHING FOR CEO POSITIONS ~You Can Find CEO Jobs On Jooble…
---
Tanner Chidester: his net worth surpassed $1 million before his 28th birthday, thanks to the two seven-figure companies he built: Fit Warrior and Elite CEO's.
Having started from scratch, the self-made millionaire has learned that if he wants to get rich, it is much easier to earn more money than to save more.
If you make a lot of money, "it is still much easier to save," he says.
"If you make $3,000 a month, at the end of the day, you can only save $500 or $1,000, at most, you have to pay the rent, food."
But if you increase your income, you will have more free time after fixed costs.
Chidester isn't the only self-taught millionaire to encourage this kind of thinking.
Grant Cardone, who was deeply in debt before building a multi-million dollar fortune, says the only way to get really rich is to focus on making money.
Tanner is clearly passionate about his outreach methods, and it is clearly seen throughout this program.
---
TABLE OF CONTENTS

Jump to…
# Elite CEO's Review
# About Tanner Chidester
# About Elite CEO's
# Who is Elite CEO's For
# Elite CEO's Training/Costs
# Is Elite CEO's a Scam
# Pro's VS Con's
# Comments
---
Internet Marketing Education, Tools, Networking & Support!
Do you Hunger for the Truth About How People are Really Becoming Successful Online...
---
Elite CEO's Review
---
*Parent Company: Fit Warrior


*Brand: Elite CEO's
*Alternate Known Names: EliteCEOS
*Domain Name: https://www.eliteceos.com
*Domain Age: 22nd/AUG/2019
*Hosting Registrar: GoDaddy.com, LLC
*Launch Date: 2019
*Domain Authority: 15/100
*Linking Root Domains: 61
*Ranking Keywords: 4
*Spam Score: —
*Website Asset Value: $27,624
*Address/Headquarters: 2858 Everett Drive, Friendswood 77546, Texas, United States
*Founder: Tanner Chidester
*Contact Methods:
email: support@eliteceos.com
email: tanner@eliteceos.com
*Social Media Presence:
Facebook (Private Group) – Elite CEOS | 7.4k + members
LinkedIn – Tanner Chidester | 500 + connections
YouTube – Tanner Chidester | 7.08K + subscribers
*Resources Offered:
---
---
---
---
---
---
---
---
---
Free/paid traffic implementation
---
---
*Community Size: 7,000+
*Payment/Payout Currency: United States Dollar (USD)
*Cost/Price Tag: Initial membership fee $37
*Affiliate Program: Not likely
*Up-Sells: Unlocking it's full consultation program and all the niceties can see you spending $8,500+
*Training: 68.05%
*Support: 64.28%
*Website: 57.19%
*Software Tech: 66.39%
*Success Stories: 71.85%
*Verdict: Amplify your current/new business with Elite CEO's resources and mentorship





About Tanner Chidester
---
Originally from Houston, Texas, Tanner has made serious moves in the digital space, which means that he has done significant banking.
At 29, he is the CEO of two multi-million dollar companies.
One is called Fit Warrior, which aids people from all walks of life get in shape.
While the other is called Elite CEO's, where he helps other entrepreneurs reach levels in their business that they cannot achieve on their own.
Tanner knew vividly that the only way he could really acquire big money, the two comma type, was to run an online business.
He absolutely did it.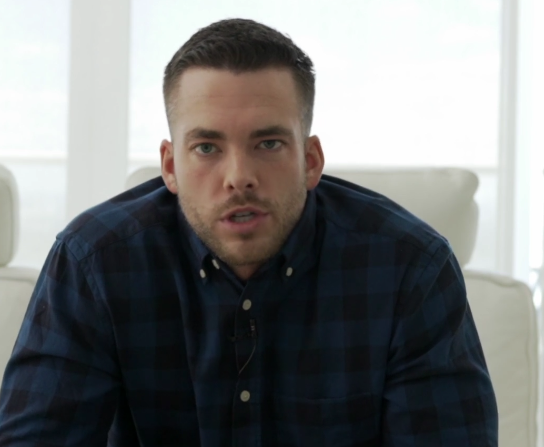 One thing that stands out about Tanner compared to most people be his vision of helping others.
In an interview, Tanner said; and I quote "If you are not helping other people, then what are you living your life for?
The ways in which you earn your money is just as crucial as how much you earn."
If you really care about helping people, you will do a much better job when you get clients, regardless of industry or niche.
Tanner is proof of this, as he has been very successful in both of his businesses.
Obviously, he is someone you can trust and learn from.
The methods he educates people are definitely up to date here.
Given the state of the nation as well as the world period, these are the go-to methods that are not only useful.





About Elite CEO's
---
Elite CEO's is a B2B consulting company founded by entrepreneur Tanner Chidester to help other entrepreneurs move "from striving for success."
Based in Friendswood, Texas, Elite CEO's have previously offered 100% remote jobs that can be performed from any location in Canada as well as the United States.
Remote Elite CEO's jobs include marketing, customer service, internet and ecommerce, and sales jobs that involve a wide range of flexible work arrangements, including full-time and part-time hours, flexible hours, alternate hours, and assignments.
For these opportunities, Elite CEO's have sought out highly motivated team players who have relevant work experience and are willing to "grow with a growing company."

Also, depending on the position, some positions may require associates to "work weekends, afternoons, and mornings."
Elite CEO's work with entrepreneurs from all industries selling high-end items, providing assistance with funnel setup, copywriting, automation, email, advertising, customer compliance, sales, messaging, organic traffic, paid traffic, and more.
These services are delivered through group calls, private training, and unlimited individual coaching and Elite CEO's work together with every client to assist them in building their businesses from scratch.
Ultimately, through a phased system tailored to each entrepreneur, the company's goals are to help clients grow and scale their businesses by spending more time and freedom in their personal lives.
Once you are a member of Elite CEO, they will teach you how to become a persuasive copywriter, set up your sales funnel, and manage and track your emails through Aweber.
In addition, they will also teach you how to use ClickMagick to monitor your performance.
You can also request for a meeting with a member of the tanning team to discuss important topics that could have a big impact on your business.
Other notable features include:
Individual coaching of Tanner Chidester team members.
It also gives you access to educational material to read or watch.
You have the privilege of attending their live events where you can interact with other business owners and the Elite CEO team.
Finally, you will also have access to your private Facebook group.
In addition.
The module that you will find in your online training program is the following:
Group Marketing on Facebook.
Organic Messaging 101.
Sales calls and messages.
Introduction to Facebook advertising.
Pipeline configuration.
Access to the private Facebook community.
Who is Elite CEO's For
---
Elite CEO's helps CEO's, presidents and entrepreneurs grow their businesses.
In addition to providing growth tools, strategies, and consulting, my collaborators company – https://www.Alignstrategic.com, also recruits talent in sales and sales management with guaranteed results.
Elite CEO's is a place where high-level professionals in production-based services or ventures find sustainable and achievable business growth.
Surround yourself with successful entrepreneurs and other experts to bring complementary skills to your business, as well as advice and support in decision-making.
This is your chance in being part of a small group of people like you, successful entrepreneurs with experience in business management for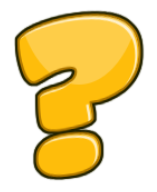 several years.
People who have "skin in the game."
Very few people know what you are going through.
No one knows your exact path, but having time to dedicate to entrepreneurs who are dedicated to helping you with your tough decisions, bringing ideas, connections, and skills facing the same kinds of challenges, is invaluable to the sustainability and growth of your company.
Together with Elite CEO's consultants, who bring expertise in areas such as marketing, sales, human resources, process, finance, product development, coaching and other core competencies, your business will be positioned to grow stronger faster and be more successful.





Elite CEO's Program/Training/Costs
---
The initial membership fee is $37. That's very cheap, right?
The $37 is just for the sales funnel used to promote the premium version of the consulting program.
There are user reviews that if you want to get the most out of their program, especially the individual training program, you may have to pay them around $10,000.
The exact amount of the full program was not revealed on the main page of its official website.
You will have to register before viewing the full matrix.
However, the monthly fees would cost you at least $240.
This applies to ClickMagick courses (tracking software), clickfunnels, and social media ads (Facebook and YouTube, for example) etc.
We'll go over everything you get when you sign up and if it's worth it.

Introduction to Facebook Ads:
In this section, Tanner delves into the basics of Facebook Ads.
If you don't know how to navigate the Business Manager section of Facebook, Tanner has your back and gets you familiar with it.
The Facebook pixel is extremely important if you intend to run ads.
It lets you know any and all actions your website visitors take on your website.
Once you have an idea of the actions they are taking, you can redirect them with ads specific to them.
Tanner shows you how to install Pixel and how to set up ads on Facebook.
To be fair, creating Facebook ads might seem a bit complicated and complex, but Zuckerberg's minions have done an excellent job of making it as easy as possible to set up ads, target your ideal audience based on your demographics, and interests.
Follow what Tanner shows you, and also take the time to practice writing fake ads to get as familiar as possible.
Once you've reached your comfort level, advertising is a breeze.
It will take you close to ten minutes to create one and review it from Facebook, the final step before your ad runs.
Of course, if there is something you need to fix, Facebook will let you know what it is.
All you need to do is troubleshoot, and your ad will be live and ready to convert.
Effective use of Facebook groups:
Moving on, Tanner now teaches you how to get customers using Facebook Groups.
Tanner believes that when you start out and have no money; this is the path to take to get clients.
If you don't have money, especially in these COVID times, you won't pay for ads. Facebook obviously won't let you.
What you don't need money for is to share your knowledge.
When you form a Facebook group and invite your ideal clients, you automatically come up with an authority figure in your niche who is simply trying to help.
This is how it is when someone joins a particular group.
They immediately see the moderator as a top dog.
For example: If you're looking for a particular workout, chances are the go-to person participates in the fitness niche.
Go ahead and create a group that does business and is fit.
Your work is far from finished after you have created it.
It MUST provide value! That way, anyone who joins your group will come to you for whatever you need.
Tanner now continues to share the current ClickFunnel that earned him the ClickFunnels award of $10 million.
This means that he received $10 million in traffic through a funnel.
Go one step further and show you how to best implement it in order for you to get as many conversions possible for your business.
If you decide to join this program, you will have free access to that model, where you can put it to work and make a profit for your business.
Have you heard of organic messages?
Whenever you hear organic, it means FREE.
Tanner shows you samples of what to say and how to say it when it comes to reaching potential customers on platforms like Instagram, Facebook, and LinkedIn.
You have to love every time a course gives you what to say and how to say it.
There are so many people who are new to the business world, especially these days, that they just don't know how to connect with other entrepreneurs.
A course that shows what and how you will have a great impact on the success of new entrepreneurs.
Pay attention when he shows you these real video examples and take notes if necessary.
How you do your outreach is important.
For example, the way you talk to someone on Facebook or Instagram will have a different tone than when you talk to a professional on LinkedIn.
Keep this in mind and absorb all the information you are taught about it.
All you will see in those videos are TESTED STEP BY STEP METHODS which have worked for Tanner regarding free leads generation.
You have to implement this like yesterday.
He shares his exact messaging scripts, and all you have to do is copy and paste. It honestly can't get any easier than that.
Conversation conversion method:
This is where Tanner shares his secret strategy on how you can instantly connect to leads online and convert them.
Tanner shares his ManyChat script and plans on how to implement it exactly.
You will be asked questions to ask and find out why you would ask them to get the answer you want so that people will fall right into your funnel.
This conversation conversion method is really a revolutionary method for him.
The bases of it to online squash conversions include:
Basis to crush online conversions.
Free lead generation methods.
FB / IG Ads.
Messaging script.
Chatbot.
Having everything in place will ensure that you have contacts and money flowing into your business.
Tanner built 8-digit businesses with the help of chat software and then packaged the entire process.
The two bonuses that are also provided with this training program are:
Basis for crushing online conversions.
Exact script his team uses to close high-priced customers and increase sales.
His project on how to revolutionize the world of internet marketing.
Is Elite CEO's a Scam
---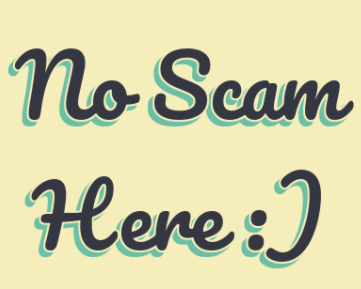 I have found no reason to believe Elite CEO's are a scam.
I believe they are a legitimate coaching service that aims to help novice and struggling entrepreneurs to make their companies more effective in their industries.
In my case, the only downside to the CEO Elite is that they are expensive behind closed doors.





Final Word
---
Pro's:
Business Knowledge: The company was formed by an entrepreneur with a real-life success story.
Refunds: There is a 14-day window to claim a refund as long as you complete 25 percent of the program you've paid for.
Con's:
Expensive: The number to keep in mind here is that it is expensive and may not be affordable for most people.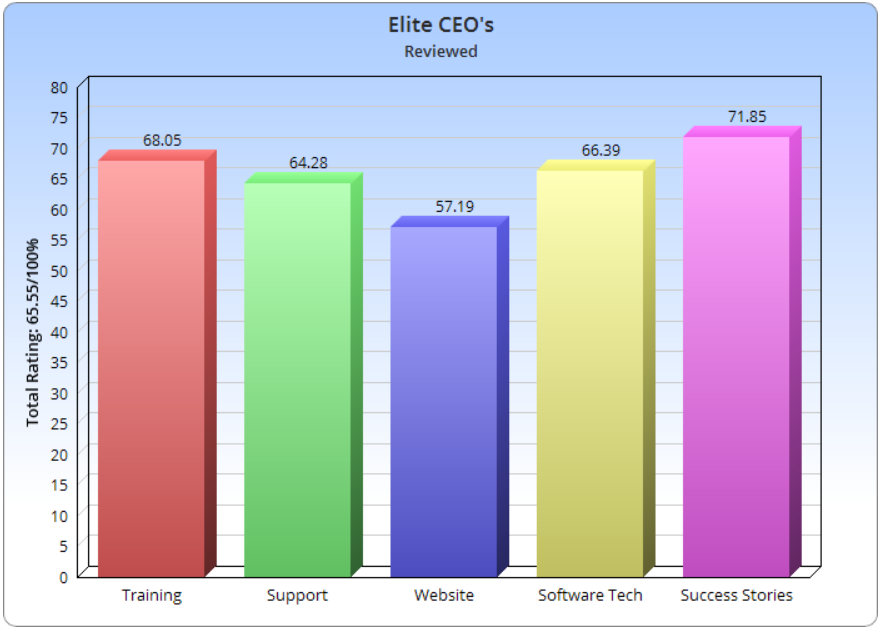 I hope my review has helped you answer the fundamental questions: Is Elite CEO's a scam?
Or are they a legitimate training program?
But either way, I still don't recommend any expensive online courses.
The training course offered by Elite CEO's is based on the success story of its founder.
So I'm sure it will work for some people who will use the online course.
This may be the case, it may not work for others yet, and they may even consider it a scam.
As I said, I don't think the training program is a scam.
Keep in mind that all they can do is provide guidance and motivation, but ultimately, it is you who will chart your path to success.
On that note.
Do YOU Seek A Platform That Offers A Professional Suite of Useful Tools &

Resources

To Build A Brand New e-Business or Continue Scaling Your Online Business That Needs Growth In Traffic, Revenue's Etc. Our TOP Recommended Service Will

Have Your Jaw Dropped

& Left In Awe.
()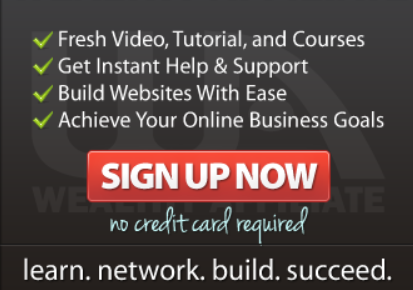 There's Tanner's Elite CEO's coaching and consulting, or better yet, Sam Ovens Consulting. Check Sam out for a more professional experience.
There's plenty of ways to benefit following the Tanner Chidester path to business growth and development. And I hope you choose wisely. Do you have a question or general comment you would like to share? We encourage it. Don't forget to share on your favorite social media platform to spread the news of Mr. Chidester's Elite CEO's program.




Tanner's positive energy and influence could reignite that spark in you…
Comments
---