Four Percent:
$0 (FREE) - $1,000 /month
Training -

81.07%

Support -

88.2%

Website -

75.42%

Software Tech -

68.79%

Success Stories -

55.09%
Brief Summary:
Have you heard of affiliate marketing before? Well, this will be the core business model taught at Vick Strizheus – Four Percent Group, LLC. I personally do affiliate marketing and earn residual commissions almost daily. I vouch that affiliate marketing has no boundaries in the earnings department. You truly get out of what you put into your internet business.
---
VIEW MY EARNINGS PAGE ~ I have been open with my earnings on this website so check the info here…
---
Most people who begin an online business fail, and according to Vick Strizheus, about 96% of people online fail because they have no clue what they are doing and what they are actually doing is wrong.
That is why this program is called the four percent. Vick Strizheus, the man behind Big Idea Mastermind, Project Breakthrough, and High Traffic Academy, has created another product of his own called "Four Percent."
To sum up the Four Percent company, it is simply an e-learning (mainly affiliate marketing) and coaching program.
You may have heard of Vick from the past, assuming you've ever come across one of his products called Big Idea Mastermind, which is a marketing funnel to promote the Empower Network, and before creating Big Idea Mastermind, he broke the law and was sent to the jail for 9 months for insurance fraud.
Well, I think everyone should have a chance to redeem themselves.
---
TABLE OF CONTENTS

Jump to

…
# Four Percent Review
# About Four Percent
# About Vick Strizheus
# Who is it for
# Four Percent Pricing / Details
# Four Percent VIP
# Is Four Percent Legit
# Pro's VS Con's
# Comments
---
Internet Marketing Education, Tools, Networking & Support!
Do you Hunger for the Truth About How People are Really Becoming Successful Online...
---
Four Percent Review
---
*Parent Company: FourPercent Group, LLC


*Brand: Four Percent
*Alternate Known Names:4 Percent
*Domain Name: https://fourpercent.com
*Domain Age: 23rd/APR/2002
*Hosting Registrar: NAMECHEAP INC
*Launched: 2017
*Domain Authority: 43/100
*Linking Root Domains: 1.7K
*Ranking Keywords: 13
*Spam Score: 3%
*Website Asset Value: $460,000
*Address/Headquarters: 2522 W. 41st Street, Suite 136 Sioux Falls, South Dakota 57105
*Founder/CEO: Vick Strizheus
*Business Hours: MON – FRI | 9 a.m. ~ 5 p.m.
*Contact Methods:
email: Onsite messaging system
email: support@fourpercent.com
phone: 1-888-699-4968
*Social Media Presence:
YouTube | Vick Strizheus Products Review – 1.33K subscribers
Facebook | Vick Strizheus – 35,209 followers, 4213 friends
LinkedIn | Vick Strizheus – 1 connection
Twitter | @vickstrizheus – 4,259+ followers
*Resources Offered:
---
---
Interactive community full of entrepreneurs that communicate with each other
---
---
Live and weekly virtual events/presentations
---
---
---
---
---
---
Product Licensing Network
---
*Community Size: 24,500+
*Payment/Payout Currency: United States Dollar (USD)
*Cost/Price Tag:
Basic =$0 (Free)
Silver = $25 /month
Gold = $297 /month
Platinum = $1,000 /month
VIP Promo Partner License = $997 /lifetime
*Affiliate Program: Yes and it costs for the partnership, higher tier commission levels can be exclusive to a select few individuals
*Up-Sells: Just know there are many things to purchase, though many are optional
*Training: 81.07%
*Support: 88.20%
*Website: 75.42%
*Software Tech: 68.79%
*Success Stories: 55.09%
*Verdict: You will end up paying more than it's worth and you will uncover there are multiple purchases required





What Is Four Percent
---
The name "Four Percent" derives from a very simple concept of human behavior, as explained by Vick Strizheus.
He said that out of 100 people who want to change their lives for the better, 80% of them will complain about their life and do nothing about it, and 16% of them will do something, but exercise skepticism (and ultimately will not be successful), and only 4% of people will actually do something without asking questions because they know it will work.
Four Percent Group is a marketing funnel that helps a person who has no idea how to make money online to earn hundreds and thousands of dollars in a short period of time.
Unlike Big Idea Mastermind, where it promotes a fraudulent product like Empower Network, Four Percent promotes high-quality products like

Tecademics, Click Funnels, Aweber, GetResponse, and Name Cheap.
This is a bonus, but is it really worth joining the Four percent Pool?
So the idea behind the Four Percent is to challenge yourself to go from $0 to $10,000 and up.
In the first stage of the Challenge, if you follow the instructions Vick offers you, you could win $10,000.00 in 30 days.
Be careful; this is challenging and should not be taken any other way.
Either way, the second stage is where Vick will challenge you to go from $10,000.00 per month to $100,000.00 within 60 days.
The third stage is where he will challenge you to go from $100,000.00 to $1 million in 90 days.
Again, it is not a guarantee that something will be finished within a certain number of days.
Four percent promise to help you make money online from affiliate marketing.
Mr. Strizheus says he will show you how to create a sales funnel and how to get qualified traffic into the funnel from him.
Four Percent teaches digital marketing in any business area.
After completing the Four Percent course, you need to better understand how online income works by promoting any product you want.
Once you join the Four Percent Group, you will have access to the community, tools, training, as well as resources.
There are 7 steps you need to take to get started:
Step 1: New Member Orientation (Strategy, Details, Plan).
Step 2: Quick setup and activation of multiple revenue streams.
Step 3: Set up the funnel.
Step 4: Activating the Power Base.
Step 5: Plant your flag.
Step 6: The miracles of live events.
Step 7: $100K trade.
Simply put, the program is engineered to help you get started with affiliate marketing.





About Vick Strizheus
---
Vick Strizheus is a husband, father of six, business strategist, speaker, author, entrepreneur, and inventor of many of the most converted sales funnels on the web.
Starting from scratch in 2005, Vick is aware of what it takes to pursue his dreams, overcome numerous obstacles, and build something great.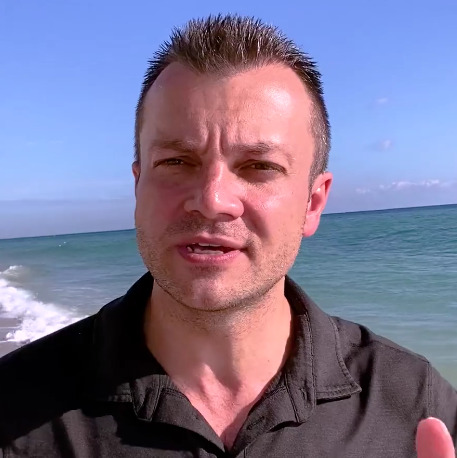 He is no stranger to diligence and hard work.
Coming from an extremely humble background, Vick started his career cleaning toilets.
After cleaning the toilet, he went on to become a super affiliate!
After learning and growing from his mistakes, Vick finally decided to look for something that had real value.
That's when he founded Four Percent, one of the world's top-performing platforms for digital entrepreneurship.
Vick has exclusively trained more than 3,000,000 students from more than 180 countries around the world.
Simplicity and results are the two pillars on which he bases his training and his work.
Vick Strizheus would be the most successful world wide web marketer, as well as quite a charismatic identity with excellent advertising tips.
Vick proved to be an incredibly dominant man, along with the element of using targeted web visitors and a web business tactics company.





Who Is The Four Percent For
---
According to the Four Percent Group, this is for anyone struggling online and hasn't stepped up.
If that's you, then they are saying this is for you.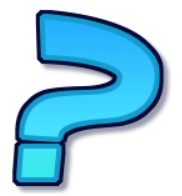 Four Percent is also for people who want to get started with affiliate marketing.
The company is legitimate and offers series of training and resources.
One of the good things about the platform is the community.
The company has the vision of creating an online entrepreneurship center where they can learn and grow together.
So far, they have been successful.
Assuming you are interested in promoting other people's products through marketing funnels, this could be for you.
Then again, I do not recommend this exercise to a beginner.
If you are an experienced marketer, this might work for you.





Four Percent Pricing & Further Details
---
The Four Percent website is a really nice site.
Vick went out of his way to make him look professional.
Another good thing is that you don't have to use your credit card to enter the platform.
Your email and the confirmation of that email are good enough.
Once you log in, you see that the entire platform is full of video courses and programs.
Some are free, others for a fee.
First of all, there is a short introductory video from Vick.
The total cost to set up the funnel (including monthly Four percent Group membership) is nearly $175.90 every month and the breakdown is as follows:
4% Group Membership – $47 per month.
Clickfunnels: $97 /month.
Aweber – $19 minimum per month.
Click Magick: $12 /month minimum.
Economic name: $10.87 per year ($0.91 /month).
PPC traffic: $? Depends on your budget.

However, you should know that there are many additional costs along the way.
One of the most popular programs is the Four Percent Success Challenge.
Level 1: $10,000 Challenge:
Regarded as the first tier, you will learn how to earn $10k at your own pace as an affiliate marketer.
Once you've reached $10k, you'll be qualified to move to the next level – the $100K Success Challenge.
It includes 30 online sessions, each of which contains at least five videos and tasks to complete.
Some of the topics are having the right mindset, researching products in demand, targeting your target audience, and building your site.
Level 2 – $100,000 Challenge:
I have yet to discover the inclusions of this level as it has not been published yet.
According to the Four Percent's website, the key skills you need to develop at this level are: stacking commissionable syndicated products, strategy optimization, persuasion skills, and more.
Level 3 – $1 Million Challenge:
Below this level, you'll learn a lot about ad campaign optimization, strategic system scaling, building revenue infrastructure, and how to start becoming a public figure.
This level immediately assumes that you are already good, as reaching $1 million is a remarkable feat.
Also, you will learn how to generate a landing page, exactly how to establish an email list, how to create follow-up emails, how to develop and hide affiliate offers/links, how to start a blog site, how to build a relationship with your audience, how to advertise offers, etc.
You can access a video of successful pills per day.
You will skip to the next video after 24 hours of completing the current training video and marking it as completed by clicking the checkbox.





Four Percent VIP Promotional Partner License
---
If you want to partner up with Vick Strizheus and promote his Four Percent brand.
You will need to pay $997 to access the associates platform.
The one off payment will cover your lifetime access.
I will outline the benefits included: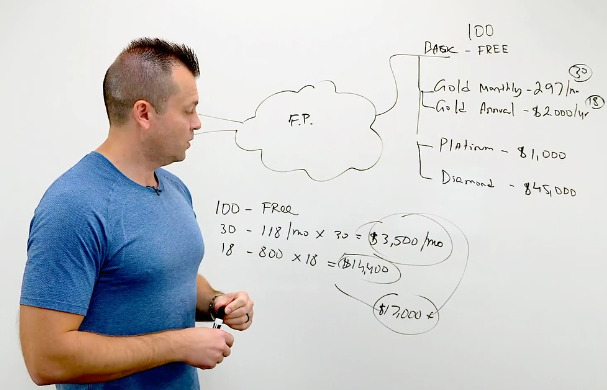 Lifetime Access.
Access all native funnels.
Access all automated marketing machines.
Lifetime customer hard coding.
Earn commissions on all coaching levels.
High monthly residual commissions.
Access the entire Four Percent ecosystem (Platform).
Earn passive commissions on all upgrades.
Earn commissions on all resources.
Earn commissions on all books, event, webinars & full marketplace.
Earn commissions on services, up to $7,000 /sale.
Collaborative income streams.
Hundreds of built in micro streams.
Done-For-You personal profit centers.
Full videos content leverage.
Live stream archives.
Article and network content leverage.
Private VIP group meet-ups and parties.
Partner pack badge to represent your status.
Private group live stream.
Is Four Percent Legit
---
Yes, four percent are legit.
The platform is legitimate; hence, there is no fraudulent activity inside it that have come to surface yet.
Fundamentally, Vick Strizheus and his team are teaching people how to get started with affiliate marketing, which is a legitimate business model.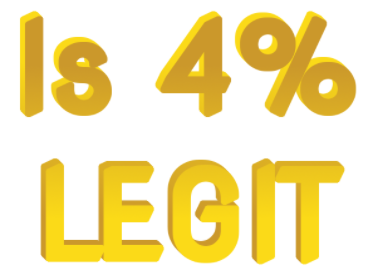 Besides affiliate marketing, they host many other programs to help people become independent and generally better people.
The only thing that worries me is that they are charging a whopping $997 just to be an affiliate/partner for the company.
Even though the commission rates and earning potential are stacked pretty high.
Having to pay almost a grand to get through the front door just to acquire a license to promote their VIP program is criminal in my opinion!
Also, Vick's past activities were corrupt.
The man was stealing commissions from people! Not only that, but he has a number of completed courses and programs behind him and has been involved in MOBE, a proven scam!
I think everyone deserves another chance, but these facts are clear and hard to digest.





Final Word
---
Pro's:
Helpful step-by-step training for beginners.
Legitimate business model and method of making commissions online.
Positive feedback from trustpilot.com.
30-day money-back guarantee.
Con's:
The additional costs amount to well over $49 per month.
They focus on paid traffic.
Steep learning curve.
Lessons are unlocked on the go.
Vick has a history of running/participating in verified scams that the law got involved with.
Have to pay big to be an affiliate partner.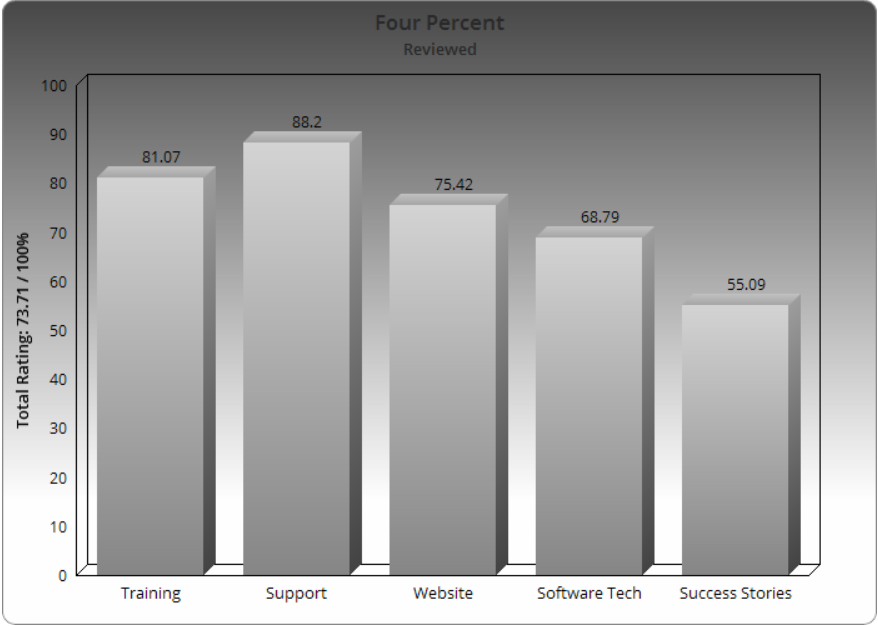 You can go for four percent if you want, but if you can't afford that much and don't have enough resources, I wouldn't recommend it.
So I want to offer you a better alternative to Vick's affiliate center.
Would YOU Prefer to

Try A Platform

Out For FREE Before Paying A Monthly Or Yearly Membership Fee? Scams & Unconcluded Services Are Rampant Online,

Four Percent

Are No Exception! I Personally Will Message You On The Other Side Where Things Are Upfront,

Ethical & Honest

& Comes With a 7-Day Free Trial At The Highest Level Of Membership.
()

I'll leave an ethical review about the legitimate affiliate marketing service I recommend to you today. Better to first read about it rather than splashing head first into Four Percent. It will save you a lot on costs!
If you liked what you read you can always show your appreciation by sharing this article on your social media channel. Please drop a comment below if you have dealt with Vick Strizheus in the past, have unfinished business or generally have something you feel the need to say!




Vick Strizheus has been involved with two fraudulent companies in the past…
Comments
---