Are you wondering if Viral Pay is a trustworthy site? Well first of all, Viral Pay is a visually aesthetic website which creates a pleasant user experience.
Before we go ahead and give ViralPay some extra clout. We'll need to test out things first and foremost. Let us see if Viral Pay will provide us with the goods. So what type of benefits does Viral Pay provide?
In two words, social media!
---
Table of Contents

Jump to…
# Viral Pay Review
# What is Viral Pay About
# Is Viral Pay Real
# Viral Pay Affiliate Program
# Is Viral Pay a Scam
# Pro's VS Con's
---
Internet Marketing Education, Tools, Networking & Support!
Do you Hunger for the Truth About How People are Really Becoming Successful Online...
---
Are you into social media platforms? Maybe you like to use social media to stay in touch with your friends and family. Do you use social media as a method for advertising/marketing your business/brand?
Whatever your reasons are for being a social media enthusiast. I'm sure you can decide for yourself whether Viral Pay will benefit your online commitments.
So we are just gonna jump straight into things here and analyse Viral Pay's influencer network from the ground up okay!
Viral Pay Review (Viral Dollars)
---
*Brand: Viral Pay LLC / Viral Dollars LLC / Referral Pay LLC

*Website URL's:
https://viralpay.co
https://viraldollars.co
https://referralpay.co
*Founder: Not mentioned
*Account Manager: Sandra Elsen
*Founded: 2018
*Domain Age: 09/MAR/2019
*Address Info:
Viral Pay – 57 Rathbone Place, London, W1T 1JU United Kingdom
Viral Dollars – Melbourne, Australia
*Contact Info:
Email: hello@viralpay.co | hello@viraldollars.co
Skype: @viralpay | @viraldollars
*Training: 07.13%
*Support: 36.72%
*Website: 41.07%
*Software Tools: 14.85%
*Success Stories: 11.78%
*Prices: $0.00 (Free)
*Up-sells: No
*Verdict: Misleading
What is Viral Pay About (Viral Dollars)
---
Viral Pay claims to be a social media influencer business that was launched from the UK. It claims it has grown to over 225,000 members in recent months.
The process of using Viral Pay in a nutshell:

Join.
Share and Earn.
Cash out Earnings.
Viral Pay has published one article to date in it's blog feed. This website is relatively new still so don't criticise it too harshly.
The estimated value of this website
= $35,125.00
Viral Pay claims that it has paid out 68 million dollars to it's social media influences using Viral Pay. Some of the brand/company sponsors that Viral Pay works with are:

Fortnite Battle Royale.
McDonald's.
Wendy's.
Target.
Burger King.
Dunkin' Donuts.
Estimated visits per day
= 7,351
Is Viral Pay Real (Viral Dollars)
---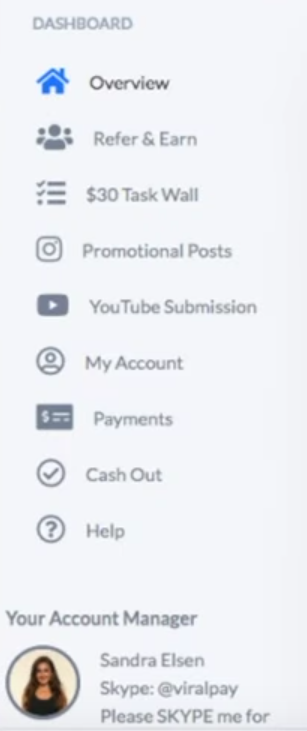 Yes, Viral Pay is a living, breathing humanoid! Just busting your chops guy. Viral Pay states it will pay it's members with the moneys earned through Ad-spend revenues and also the sponsors products displayed on it's website!
You can also earn revenue by referring friends here, testing sponsored products in the members dashboard section.
Withdrawal methods used:
PayPal.
Cash App.
Bitcoin.
Cheque (by postal service).
The types of tasks involved to earn extra income:
Download Apps – $10.00 an app.
Complete Surveys – Up to $25.00
Create a YouTube Testimonial video for Viral Pay – Paid $50.00
Viral Pay Affiliate Program (Viral Dollars)
---
There are three ways in which members are tricked to earn using Viral Pay: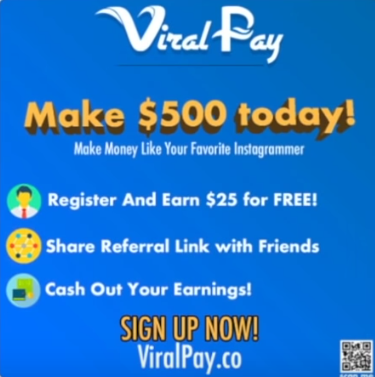 #1
Referring-a-friend
Earn $10.00 – $15.00 per referral that joins through your share link. Your affiliate link will look something like this | https://share.viralpay.co/viraldollars89
#2
Clicked hyperlink
Make $2.00 – $5.00 every-time someone clicks on your referral link (I'd imagine people would be spamming their own links).
#3
Sign-up
Earn $25.00 by simply registering and using this service. Only until there are enough members using the platform.
Is Viral Pay a Scam (Viral Dollars)
---
Is Viral Pay Legit? This is an interesting question because it appears legitimate. But, I personally believe Viral Pay contains misleading information about their service.
I cannot prove this to be factual as yet, I can only go on what I think and feel about it through observation.
Viral Pay behaves in the exact same manner of a pyramid/ponzi scheme. You make money by enticing newcomers into the business. And there isn't any products to use/sell.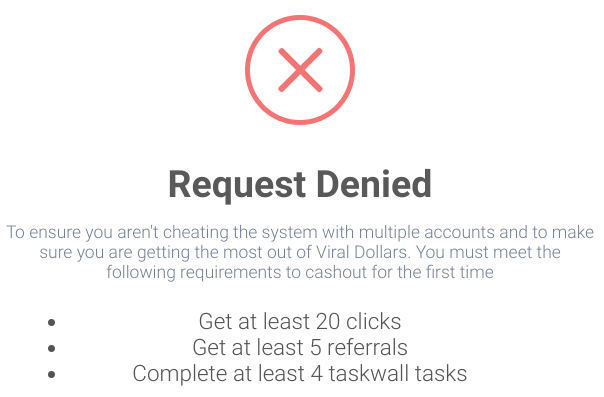 Only difference is that you don't have to pay to become a member at Viral Pay, so this idea contradicts itself at the same time.
I wonder if this business model/methodology is appropriate for social media targeted business's? I guess we can only wait and see if Viral Pay becomes unstuck in the unforeseen future. This may get labelled as a fraudster service.
With some testings conducted. I have concluded that this opportunity is likely a bogus website. When you go to fill out a survey, or task listed in the dashboard area.
It redirects you off to some fake promotional pages designed to trick you into winning things like the Apple iPhone X, or the Apple Mac book Air for example.
This manipulation is used to steal your email address, phone number or important detail's.
If you provide this information, you might jeopardise some of your identity and likely become a target for promotional marketed products and services.
Not only that, it mentions that Viral Pay will pay you $50.00 to FAKE a testimonial on your YouTube channel. Only after you first subscribe to theirs.
The video title and video description and everything has to be an exact match, here take a look yourself.
—————————————————-
Video Title: "Viral Dollars ViralPay.co | Make LEGIT Money Online On Social Media With Viral Dollars"
—————————————————-
Video Description: "Sign up today for a $25 bonus! https://share.viraldollars.co/viraldollars89 Make money online with Viral Dollars. Viral Dollars pays you for referring friends and family to their website. You can earn up to $10 per referral. Want to know why it works and where the money comes from? Check out this link: https://viraldollars.co/faq
Sign up with my referral link for $25 bonus! Limited time only! https://share.viraldollars.co/viraldollars89
———————–TAGS———————-
viraldollars, viraldollars.co, make money online, online make money, online jobs, ways to make money, i need money, money hacks, life hacks, online marketing, marketing jobs, is viraldollars real, viraldollars legit, viraldollars llc, make money as a teen, viraldollars is real, teens earn cash online, teens earn money online, is viraldollars a scam, make money as a teen, teen online jobs, online teens jobs, jobs for teens, teen job online, work from home, viraldollars not a scam, teens work from home, teen get paid, teens get money online, kids earn cash online, kids earn money online, winter jobs, pranks, public interviews, influencer jobs online, social media money, Instagram model"
—————————————————-

Don't believe the hype with Viral Pay! No legit site rewards you $25.00 to just join up! C'mon, let's just be reasonable here. Viral Pay is totally fishy!
Let's just say for pity's sake that 100,000 new people joined within a single month. That's 100,000 people x $25.00 in signup bonus = $2,500.000
2.5

MILLION DOLLARS

just for signing up! Really Player.
Final Word
---
Pro's
Upon registering you will receive a $25.00 bonus for a limited time only.
Easy enough to navigate this website's dashboard and internal linking system.
Referral/affiliate incentive.
Con's
Just like the title implies, the site's a con.
Before a withdrawal can be even considered. First you have to receive 20 unique clicks on your share link, obtain 5 referrals and completed 4 task wall tasks.
No matter how much you earn, your account will be labelled with fraudulent activities which prevents withdrawals.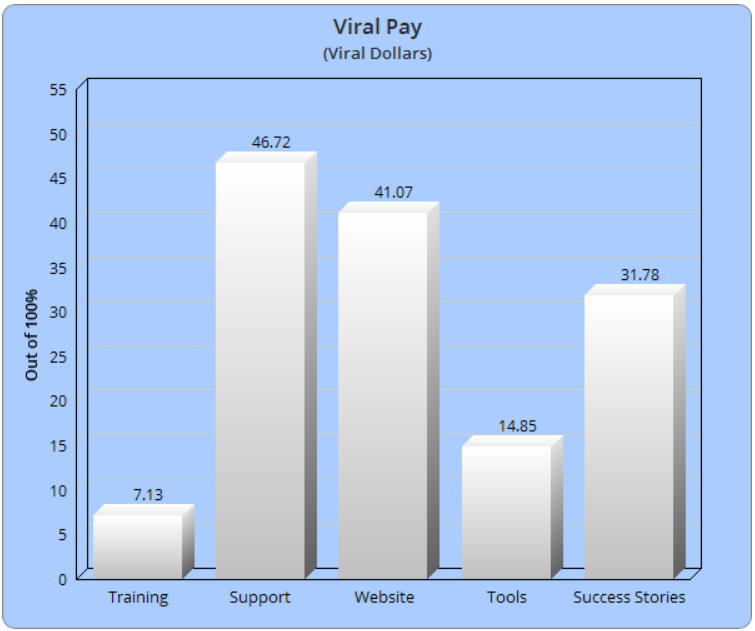 NEWSFLASH!: If you have made it this far in you might have noticed that word Viral Dollars mentioned frequently next to each sub-heading.
Well, a few days after publishing our Viral Pay article. The company had updated it's domain name, along with the branding to Viral Dollars.
If you search for the website https://viralpay.co in any search engine, and click through the link. It will now redirect you over to the new domain name as mentioned consistently – https://viraldollars.co.
*UPDATE | Viral Dollars has been caught out as a scam, so they changed the URL address to – https://referralpay.co. So Referral Pay is the new branding that steals your personal data. Do not join Referral Pay cause it's the same scam!
They're the same systems being used with a few minor tweaks made within each. There's nothing too obscure or out of the ordinary. It's pretty much cutting, then pasting it over to the new website.
I Want to
Guide you Safely

! If you Want to Join an Online Service that Has

24/7 Live Support

, Training to Get you Started &

Community Spirit

? Than this Image Can Link you to the Platform!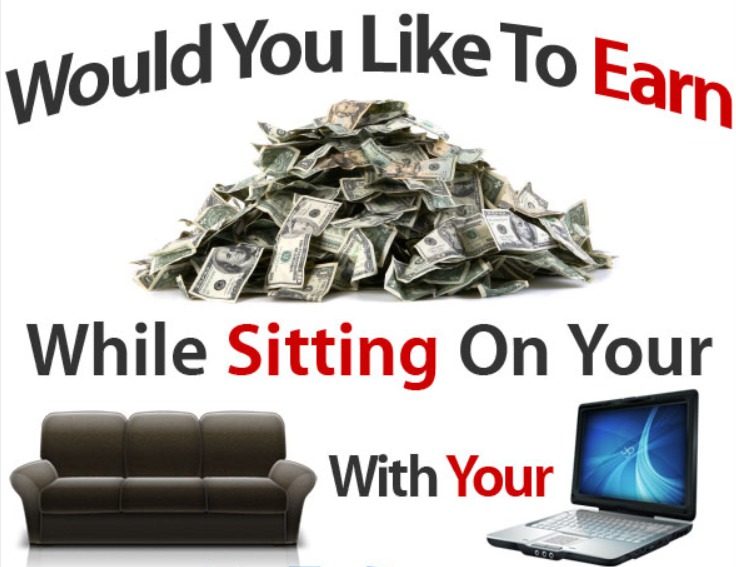 For those who are not so eager and would rather read an article outlining what it's all about. Then check it out at your own leisure. Only consider reading this if you are serious about getting started online. Please, no tire kickers need to apply!
My instinct tells me that Viral Pay/Viral Dollars is a misleading service. If you disagree with this theory, or have any proof of payment from them. Feel free to let us know in the comment zone below us. Get social and share this blog post at the top section of the page to warn your friends/acquaintances about the Viral Pay/Viral Dollars scam!




Viral Pay/Viral Dollars names make no difference, they're both the same entity…
Quick Recap of Viral Pay (Viral Dollars)
$0.00 (FREE)
Training

Support

Website

Software Tools

Success Stories