Training -

81.05%

Support -

43.06%

Website -

67.28%

Software Tech -

77.47%

Success Stories -

88.3%
Summarized:
If surveys are you thing and you have trouble finding legit sites/applications that actually pay out. Then look no further because AttaPoll is about as legitimate as it gets. It's a very simple process to begin filling out surveys and getting rewarded for your efforts.
---
IF SURVEYS AREN'T YOUR THING ~ No Worries, Try This Out Instead…
---
AttaPoll is referred to as a survey site that allows you to earn extra money from your phone, similar to Curious Cat and MOBROG.
The application is available in most countries and pays in the local currency.
AttaPoll connects consumers with businesses and organizations that need information for marketing purposes.
Companies are willing to pay AttaPoll users for honest feedback and input.
This information helps them create marketing campaigns and develop products.
---
TABLE OF CONTENTS

Jump to…
# AttaPoll Review
# What is AttaPoll
# Who is it for
# Does AttaPoll Work
# Is AttaPoll Legit
# Pro's VS Con's
# Comments
---
Internet Marketing Education, Tools, Networking & Support!
Do you Hunger for the Truth About How People are Really Becoming Successful Online...
---
AttaPoll Review
---
*Parent Company: AttaPoll Ltd


*Brand: AttaPoll
*Alternate Known Names: Atta Poll
*Domain Name: https://www.attapoll.com
*Domain Registered: 19th/AUG/2015
*Hosting Registrar: Google, LLC
*Domain Authority: 25/100
*Linking Root Domains: 503
*Ranking Keywords: 74
*Spam Score: 1%
*Website Asset Value: $2,267
*Headquarters: London, England, United Kingdom
*Director: Karolis Pajeda
*Contact Methods:
email: info@attapoll.com
*Resources Offered:
---
---
---
---
*Community Size: 1,000,000+
*Cost/Price Tag: $0 (Free)
*Affiliate Program: Yes
*Up-Sells: No
*Training: 81.05%
*Support: 43.06%
*Website: 67.28%
*Software Tech: 77.47%
*Success Stories: 88.30%
*Verdict: Very easy to earn and complete incoming surveys





What is AttaPoll
---
AttaPoll is a paid survey application, which allows you to earn extra money simply by sharing your opinion.
AttaPoll connects you with a vast range of organizations and companies seeking your views and opinions to create new products and services.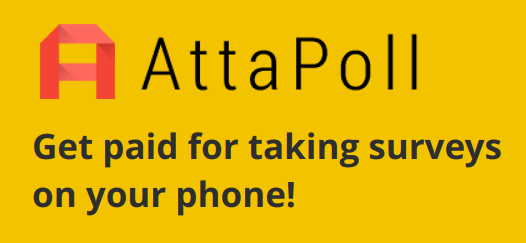 Or, of course, improve the existing ones.
Each completed survey, depending on its duration, rewards you with money.
When you reach a target amount (starting at $3 or the equivalent in currency), you can withdraw money to your PayPal or donate your money.
In some countries, you can choose different gift cards or Revolut as a withdrawal method.
Also, recommend it to your friends by sharing your referral code.
This will give you 10% of your earnings from completed surveys!
In some countries, you can also get some additional benefits.





Who is AttaPoll for
---
Everyone is allowed to join.
It is easy to sign up and it only takes 30 seconds.
It's easy to take surveys from your mobile phone or computer.
You can access there surveys anywhere, making it the perfect work from home.
It doesn't take long and you can do it whenever you want.
Anyone can participate and win working from home.
You can also take surveys while doing something else.
Participation is very flexible.
Answering surveys from home is significant.
Your answers help create better products and services.
Companies use this information to improve their products.





Does AttaPoll Work
---
To become a member of AttaPoll, you must download and install the application on your device.
You must accept the terms and conditions; then, you can proceed to answer a few questions.
The application will require you to select your preferred Google account.
It should be the same Google account that you use for PayPal so that you can easily link your PayPal account to AttaPoll.
You can as well download the app from the Apple Store, with a similar registration process.
You will also need to answer some very basic profile questions.
This information is necessary for AttaPoll to associate it with the corresponding surveys.
AttaPoll is available worldwide and is open to anyone over the age of 13.
When you log in, you will see all the available surveys.
Each survey shows the award and an estimate of the time it will take to complete.
This will help you prioritize the most interesting and profitable surveys.
Before you can complete a survey, you must answer a few qualifying questions.
These are needed to confirm that it matches the target demographics.
Be sure to answer these questions honestly.
If AttaPoll suspects that you are lying, it can blacklist your account.
After answering the rating questions, we will proceed to the survey.
Surveys can last up to 30 minutes each and you can expect up to $3 per survey.
Surveys are available every day, so you should check your notifications regularly.
Attapoll is a survey app, so your earnings depend on how many surveys you find available and complete.
But Attapoll is not like the usual survey websites or apps where you will find many surveys available.
It is more like an application for occasional use; you install it on your mobile, activate the notifications, and complete a survey from time to time when you receive a notification and have some free time.
You may also want to check the app from time to time to see if there are new surveys available in case the notification was not sent or was lost.
The payment for each completed survey depends on the category and duration of the survey.
In general, you will receive between €0.10 and €0.50 per survey, depending on its duration.
Your location plays an important role in the number of surveys that you will find available in your account.
If you live in Tier 2 or Tier 3 countries, you will likely only receive a couple of surveys each month.
It's definitely not a great deal of money, but it's one of the easiest ways to earn a few extra bucks on your account.
The registration process is very simple.
Just visit Google Play or Apple Store to download the Attapoll app, agree to the terms and conditions, confirm your email address, and you're done.
From there, you will see a list of surveys that you can answer.
For each survey, you will see the prize offered in US dollars, plus the estimated time to complete the survey.
Your first few surveys will take less than a minute and will cover your demographic information.
You can finish up as many surveys as you want.
There is a "Check Balance" button at the bottom of the main panel, which will take you to a page showing how much money is in your account.
This page also allows you to withdraw your earnings once the required withdrawal threshold has been reached.
This is everything you need to know about the Attapoll survey application.
Is AttaPoll Legit
---
AttaPoll Ltd is the company that owns this application.
This is a legit and real London company, which opened in 2016.
Assuming you do a quick Google search, you will quickly find tons of positive reviews about this company.
Some people complain that they don't get enough surveys, but there isn't a single review that complains that they aren't getting paid for the money they made on the app.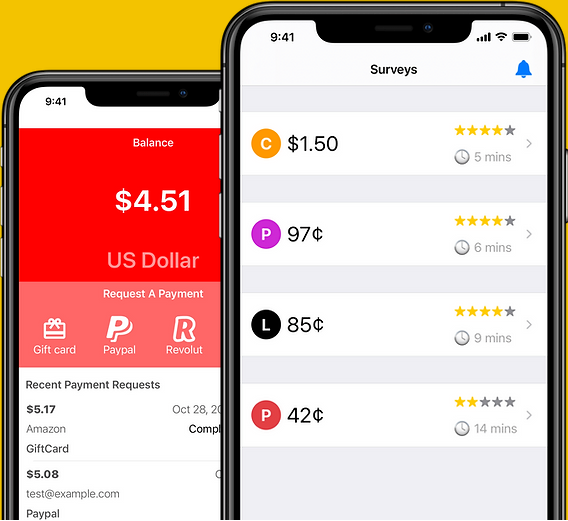 This is a legitimate application that allows you to earn small amounts of money quickly.
As it has a low payout of £2.50 / $5, you should easily do it in a few days.
You can also earn more by inviting friends/strangers.
AttaPoll is owned by AttaPoll Ltd, which is a British company based in London and formed in 2016.
You will find many reviews of the company on the internet, and I have never had a problem with privacy or payments.
As I always say with all survey sites, only share the information that you are comfortable with.
Yes, this is an actual way to earn money with AttaPoll.
The application has been running for several years.
AttaPoll is a British company but available in the US that has been around since 2016.
The platform has over 1,000,000 downloads on the Google Play Store, with a rating of 4/5.
Assuming you're wondering, "Is AttaPoll legit?" These facts certainly indicate that it is.
The company possesses a very good reputation within the online community.
Some reviews complain about screen blackout delays.
Although, many others praise how easy it is to earn money.





Final Word
---
Pro's:
Withdraw money from $3 (PayPal, gift cards).
Quick payments, usually in seconds.
Available for Android and Apple iOS users.
Increase your earnings by inviting friends.
Since AttaPoll is an app, you can earn money practically anywhere.
Surveys are generally quite fast, so if you have internet service, you can finish up new surveys on the spot.
Each survey is concise and very easy to complete. You can view the available surveys as soon as you log in and AttaPoll updates your balance after each successful survey.
AttaPoll allows you to easily increase your earnings, as you will receive your bonus as soon as your referral completes three surveys.
Con's:
No Direct Support – If you have a problem, there is no direct email address or phone number to relate to the customer support team. You must completely fill out a contact form and wait for a response.
High screen blanking rate – Some comments asked, "Is AttaPoll legit?" after multiple screens. Even if the business is genuine, it can be frustrating to be excluded after 15 minutes in a 20-minute survey and have your payment docked.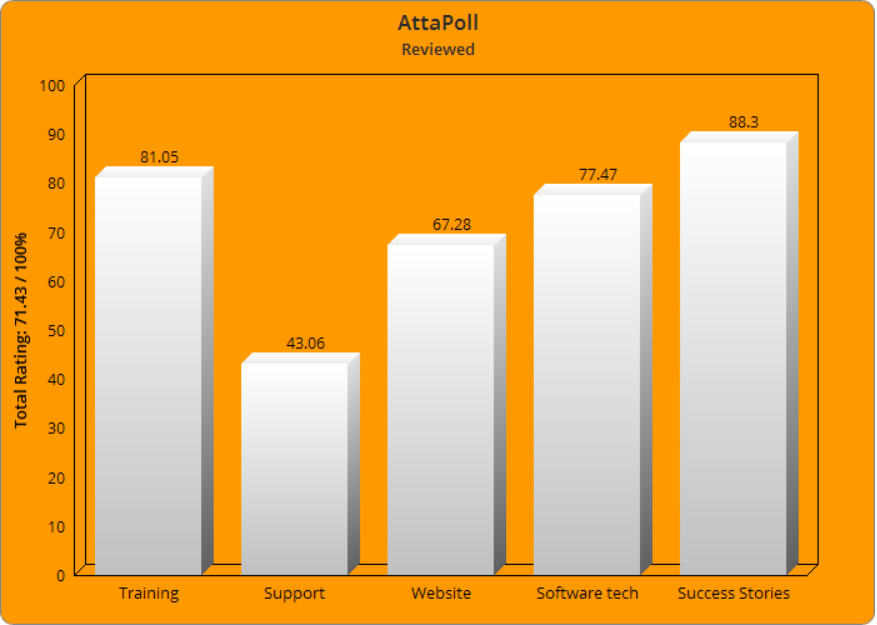 While there are some pretty insulting low-cost survey offers, I actually really like this app.
Like OnePoll, this is an outstanding way to earn extra money on the go.
Pair it with OnePulse and you could earn a decent amount from your phone every week.
Just be certain to check how much each survey is worth before you start completing it.
If your main concern is "Is AttaPoll legit?"
I can certainly confirm that it is.
This app has solid reviews and hundreds of thousands of downloads.
It is easy to use and there are many positive comments from satisfied users.
Although the activities are paid less, the minimum withdrawal is only $3.
Therefore, with constant effort, it should be possible to withdraw cash once a week or several times a month.
This makes it a very decent option for those looking to earn some money in their spare time.
However, if you are looking for a full-time steady income, this is not the right option for you.
Are You Looking For A More Reliable Passive Income Stream? Then Hear Me Out. To Make Larger And More Consistent Income Online YOU Have to

Build Your Own Website

& Monetize It. Of Course, There Is A Formula To Follow & If YOU Want To Unlock The Secrets Than Have At It.
()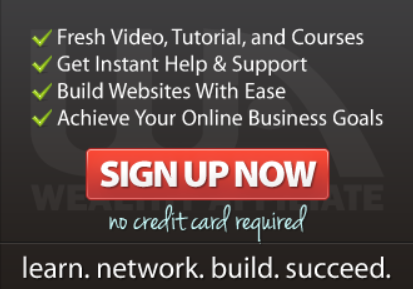 Let me clarify what I mean by consistent and reliable income from your own website.
Hopefully we've enabled you to take action with AttaPoll with a sense of confidence. If you are all about making income as much as possible. Then enjoy. If you liked what you read, feel free to share it all over social media and leave your thoughts below.




A few surveys for a few bucks with AttaPoll…
Comments
---