Training -

38.49%

Support -

47.24%

Website -

57.3%

Software Tech -

22.02%

Success Stories -

69.05%
Brief Summary:
Are you Australian or New Zealander? Do you seek a basic opportunity to earn prize rewards? Then Purkle might be a tight choice to be apart of. Purkle simply offer surveys. Access them within the site itself or via your email inbox. But for those who seek an actual legit venture that pays dollars, not Purkle dollars.
---
SEE WHAT'S IN STORE FOR YOU ~ Be In Control Of Your Own Destiny & That Starts By Being Financially Free…
---

One thing comes to mind when I read out the title of Purkle. It's unique, memorable and a very brand-able name which to me, quite sounds like a infection. Damn son, I caught a case of Purkle on the weekend.
In actual fact, sources say that Purkle can be referred to as the mixed colours of pink and purple. Iv'e also seen it displayed in a Jamaicans surname.
I'm sure these two things have very little to with the Purkle Survey opportunity that we are going to be viewing today.
There isn't any pink or purple coloration used within the website theme, or textual. So let's find out what type of rewards can be redeemed working out in the Purkle dashboard.
As a general rule of thumb. Surveys are renown to be easy to fill in your spare time, but are not high paying. Not enough to make ends.
---
Table of Contents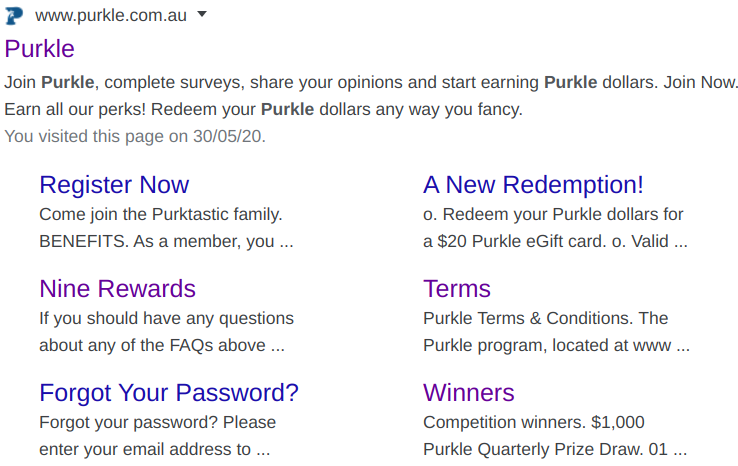 Jump to…
# Purkle Review
# What is Purkle
# Purkle Rewards
# Is Purkle Safe
# Pro's VS Con's
# Comments
---
Internet Marketing Education, Tools, Networking & Support!
Do you Hunger for the Truth About How People are Really Becoming Successful Online...
---
Purkle Review
---
*Parent Company: TEG Insights Pty, Ltd (ABN: 78 128 328 469)


*Brand: Purkle
*Alternate Known Names:
Nine Rewards
9 Rewards
Purkle Surveys
Purkle Australia
Purkle New Zealand
*Domain Names:
https://www.purkle.com.au
https://www.purkle.co.nz
*Domain Age: 27th/JUN/2014
*Hosting Registrar: Amazon Registrar, Inc
*Launch Date: 2014
*Domain Authority: 22 / 100
*Linking Root Domains: 110
*Ranking Keywords: 6
*Spam Score: 1%
*Website Asset Value: $22,045.00
*Address/Headquarters: GPO Box 1610, Sydney NSW, Australia 2001
*Contact Methods:
email: Internal support tickets
email: privacy@teginsights.com
facsimile: (02) 9266 4244
*Social Media Presence:
Facebook: @PurkleAustralia – 4,468+ likes, 4,423+ follows
Instagram: purkleau – 305+ followers
*Services Offered:
---
---
Redeemable rewards I.e. Ticketek ezyGift vouchers etc
---
---
---
---
*Community Size: 20,000+
*Payment/Payout Currency: Australian Dollars (AUD)
*Cost/Prices: $0.00 (FREE)
*Compensation Plan: Transfer your Purkle points for real prizes
*Affiliate/Referral Program: Suggested inviting friends/family to the service
*Up-Sells: No currently
*Training: 38.49%
*Support: 47.24%
*Website: 57.30%
*Software Tech: 22.02%
*Success Stories: 69.05%
*Verdict: It's quite alright to become a purktastic member to earn Purkle dollars that redeem a select few reward options





What is Purkle
---
Are you here to see if earning Purkle dollars is a worthwhile thing? Did you know that Purkle once represented a different company name called Nine Rewards. This change was made back in 2016.
I wouldn't go as far as calling Purkle a Get-Paid-To (GPT) website. Even though they claim to offer multiple tasks. In reality, the only thing to do are surveys.
Purkle is an online program/scheme which rewards members for providing opinions. In a nutshell, plus for simplicity's sake.
Here's three things that will explain how Purkle works

:
Register by joining Purkle via the sign up form, then activate an account via your email inbox.
Complete any survey that comes your way or displayed in the survey menu.
Earn dollars and cents that redeem rewards for each survey/questionnaire completed.

If you can follow this procedure. You should have no problem utilising Purkle to it's full capacity.
Did you know that all the offers sent to your inbox are from third-party services. So Purkle don't actually create the tasks for you earn those Purkle dollars.
Purkle acts as the platform or middle man. And you need to be an Australian permanent resident to partake in this opportunity.
If you fail to log into your account for 1 whole year your account will be terminated with all accruals forfeited.





Purkle Rewards
---
Depending at the time you are a Purkle member. Different rewards will be displayed. During the making of this post.
The only rewards offered are

:
Hoyts movie voucher = $16.50 per adult.
Purkle = $20.00 eGift card.
Purkle = $30.00 eGift card.
Purkle = $50.00 eGift card.

In addition. Purkle offer quarterly cash prize draws and there is a page that records all the winners with additional sweepstake offers for concert tickets etc.
These records date back as far as the Beginning of 2018.
I gather that these quarterly prize draws are fair game. All you need to do is be a participating member at Purkle and you automatically have a chance of winning.
Each survey completed you will earn 1 entry into the next prize draw competition.
You can win $1,000.00 and go as far as $2,500.00 in actual cash.





Is Purkle Safe
---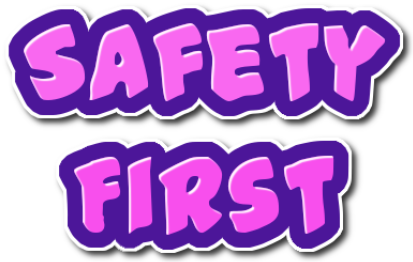 Purkle has no control of what offers are sent to your inbox. It's whole site setup is simple without any complicating navigation.
Purkle is relatively safe and is indeed legit. So keep any thoughts of scam out of the equation.
Purkle i.e. TEG Insights claim to keep you information safe and will not distribute your details to third parties without your express permission.
We will be planting the Purkle opportunity on our ethical opportunities list, because we believe they're safe, legitimate, plus honour they payouts.
The only payment proof shown are the prize draws located in your logged in profile though.





Final Word
---
Pro's
Purkle is operated with a verifiable Australian Business Number (ABN).
Purkle dollars are redeemable for a range of things: $20.00, $30.00, $50.00 e-gift cards; live entertainment; movies; petrol etc.
Sweepstake's a.k.a prize draws for Prepaid Visa Cards and tickets etc.
There is a referral incentive and your code will look like: http://www.purkle.com.au/reffriend.aspx?refid=5596141
Con's
There is no Purkle smartphone application found at Google Play Store.
5 – 7 day processing period will apply for all prize redemption's.
Need to be over 15 years old to participate at Purkle.
With the corona virus sweeping across the world. It will take 10-15 days to receive your rewards until further notice.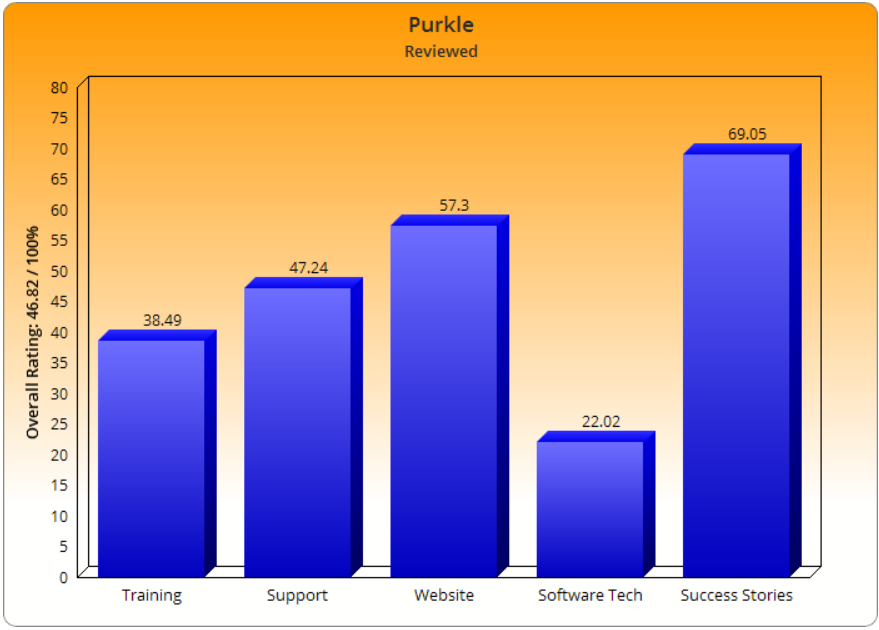 So why. Why would you participate at Purkle. I'd imagine so you can earn yourself rewards and prizes being a purktastic survey slayer.
Your opinions will influence the direction of brands. Develop products, but what I like the most. Help decide the best songs that get play on the radio.
The first survey I received literally took me 2 minutes to finish. My balance went straight from $0.00 to $1.00
So I guess using Purkle isn't such a bad decision, but the only downer is they don't offer direct bank deposits into you bank or PayPal account.
I think that by the end of the day, people want cash transferred into their banking account rather than rewards. To have complete control over the money they earn.
If you want to earn income into your bank accounts directly, you'll likely have to avoid survey sites like Opinionated Aussie for example, because the vast majority of them are loyalty rewards programs with prizes.
So If YOU Want To Learn Affiliate Marketing Among Other Responsibilities That Can Earn You Real Money Transferable Into Your Bank Account. We Would Suggest YOU Join A Free Start Up That Can Put
YOU

On The Path To Earning Random Commissions, Even While YOU Sleep. Realise That Online Work Is Necessary Though To Reach This Satisfying Stage.
()

Affiliate marketing is where it's at folks. Particularly, if you are new to earning online. Let me show you an example of some results I achieved with my affiliate e-business. Interesting stuff that you should take a gander at.

There you have it. Purkle will earn you redeemable rewards. But let's face it. You are not gonna improve your lifestyle at all from subscribing to Purkle. If this was read was useful, don't forget to share and/or leave a comment.




The legend of Purkle, the nonexistent pink and purple people eater…
Comments
---