Did you know that the consulting industry exceeds well over $210 billion dollars per year? Clearly, this is one of the most lucrative fields to get involved with.
The Consulting Master Academy is considered pro-choice in client acquisition. Founder/CEO Texan buff Jeff Baxter has created a clean cut website promoting his consulting and personal coaching business/products.
For the time being, this consulting agency is relatively unknown online and will likely experience some ongoing traction in the coming months.
The requirements are to be over the age of 13+ years, to participate in this opportunity which is present within the legal disclaimer.
---
Table of Contents

Jump to…
# Consulting Master Academy Review
# About Consulting Master Academy
# Who is Jeff Baxter
# Consulting Master Academy Courses
# Is Consulting Master Academy a Scam
# Pro's VS Con's
---
Internet Marketing Education, Tools, Networking & Support!
Do you Hunger for the Truth About How People are Really Becoming Successful Online...
---
If you plan on starting a consulting/coaching business from scratch. Or already have a business set up and running, but your company receives minimal/unpredictable clients through it's doors.
Approx value of this website sits at
= $110.00
Consulting Master Academy could instil some new concepts and improve upon the core fundamentals of this business model. Providing strategies, you name it, to structure your company in a more viable way to provide more predictable results.
Averages out about
– 28 visitors / day
So eliminate the unpredictability factor out of the question and funnel a regular, predictable traffic stream to your internet consultation business. Claim your stake of this three figured billion dollar industry.
Consulting Master Academy Review
---
*Brand: Consulting Master Academy

*Founder: Jeff Baxter (CEO)
*Success Strategists: Preston Rahn & Keithen Lewis
*Founded: January 2017
*Website URL: https://consultingmasteracademy.com/official
*Domain Age: 18th/AUG/2017
*Social Media Reach:
Facebook – 29 people follow this
YouTube – 710 subscribers
Twitter – 149 followers
LinkedIn – 500+ connections
*Current Course: Consulting Master Academy Mini Course
*Address/HQ: 10685-B Hazelhurst Drive, 16759 Houston, Texas 77043
*Contact Details:
Customer Support – support@consultingmasteracademy.com
General Inquiries – prosperitywithjeff@gmail.com
Office Hours – 5 a.m. / 9 p.m. Monday / Friday (Central Standard Time)
*Training: 50.09%
*Support: 29.53%
*Website: 73.20%
*Software Tools: 25.18%
*Success Stories: 33.63%
*Mini Course Price: $0.00 (Free) for first 3 days – then $37.00 one-off payment (varies in cost)
*Up-sells: Outside chance, not frequently
*Verdict: Beneficial consultation training with walk-through's
About Consulting Master Academy
---

Jeff Baxter has been in this game for over a decade now.
Started out with Baxter Online Marketing. Making him an online marketer, cross, coaching consultant.
Mr. Baxter claims that you can create a successful coaching and/or consulting businesses within 30 – 60 days following his consulting program, in any niche by the way.
His educative content should walk you through how to scale up a new/existing online business by branching and developing in some of these areas:
Your offer/pitch.
Discovering the perfect niche (group of people).
Creating profitable sales funnels.
Running paid traffic avenues through Pay Per Click (PPC) campaigns.
Closing important sale calls over the phone.
There are 4 video testimonials promoting Jeff. Access them by clicking on the case studies tab inside his website.
In order to make a successful consulting business. You need to be able to solve problems in your chosen niche.
The same psychology applies with Sam Ovens Consulting business strategy which is definitely a world-class and informal consulting service.





Who is Jeff Baxter
---
Here's a fascinated story. Jeff Baxter was always intrigued with animals from a very young age, in particularly poultry. Mr. Baxter once ordered 50 chicken eggs which arrived by postal mail that contained 5 roosters and 45 hens and started a business selling organic eggs locally.
After 7 months of tender love and care, one day he found a 6ft snake prowling in the yard. Jeff managed to murder the poor beast before it consumed his prize poultry and hatch lings. He noticed an unusual lump on the snakes lifeless body.
Curiosity got the better off him which convinced Jeff to gut the poor snake open, where he retrieved a golden farm quality egg that it must of swallowed from the chicken coup.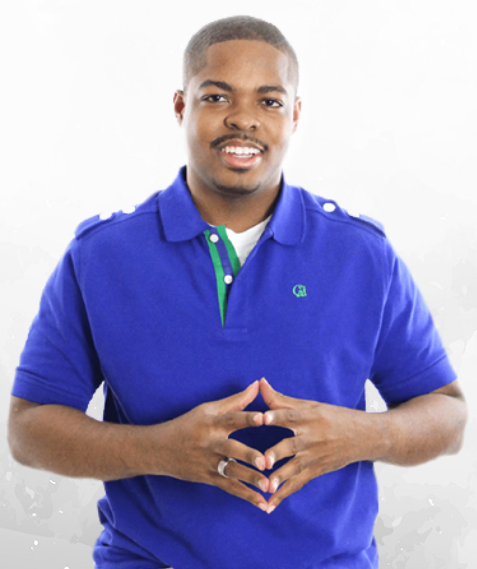 After discarding the snake's corpse. This murderous omnivore decided to eat the stolen egg out of the belly of the beast. RUTHLESS! 😀
Here's some data on the more academic achievements Jeff has accomplished over the years:
Founded Ninja Pro – an advertising agency.
Founder of Jeff Baxter TV – http://jeffbaxter.tv
Assisted in helping a handful of entrepreneurs create 6-7 figured businesses.
Controls the spending of around $1,000,000 in advertising costs for major companies every year. Give or take a few cents.
Boasts a 90% success rate for his students using his Consulting Master Academy.
Consulting Master Academy Courses
---
Consulting Master Academy – Mini Course: Initially $97.00 dropped to $37.00
Up-sells: May/may not be running right now.
()
Consulting Master Academy – Main Course
High Ticket Phone Closing Secrets
Bootstrap Consulting Method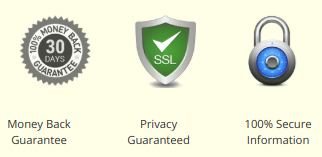 Is Consulting Master Academy a Scam
---
Consulting Master Academy is a limited liability company (LLC). The Consulting Master Academy's products and services are not scams. Just don't take them for granted. Don't trick yourself into thinking you will create a guaranteed 6 figured business out of it. Be realistic.
All quality programs and training alike have costs nowadays. Consulting Master Academy is no exception. Jeff Baxter is generous enough to give back full refunds on all of his core products for sale, provided you can meet the general refund requirements.
The criteria to be met in order to process a full-refund for the following products:
Consulting Master Academy (Main Course) – 30-day money back guarantee is granted as long as you can prove that you have made 50 appointments with clients and have not made any sales with them.
The following products come with a 30-day refund guaranteed, no questions asked. Just provide purchase receipt and necessary details.
Consulting Master Academy (Mini Course).
High Ticket Phone Closing Secrets.
Bootstrap Consulting Method.
Furthermore, found at the very footer of the legal documentation within Consulting Master Academy. It clearly states (paraphrased):
"The site is in no way connected with Facebook. Nor is it endorsed by Facebook. LEGAL DISCLAIMER: The sales results represented herein are my own sales figures. Know that these results are not guaranteed. I cannot say that you will repeat any of my financial results with your consulting/coaching business. My financial results are heavily influenced from my personal experience in this field since 2008. The average customer that buys any of these products gets minimal to no results at all. The contents within are to be used as a reference only."
Final Word
---
Pro's
Quality consulting training program.
30-day money back guarantees present.
Well put together website, easy to navigate and gather info.
Ability to contact Jeff Baxter directly.
Training is 100% online.
Con's
It isn't free.
Up-sells to other Jeff Baxter products/services are probable.
Slightly misleading info used to manipulate more sales.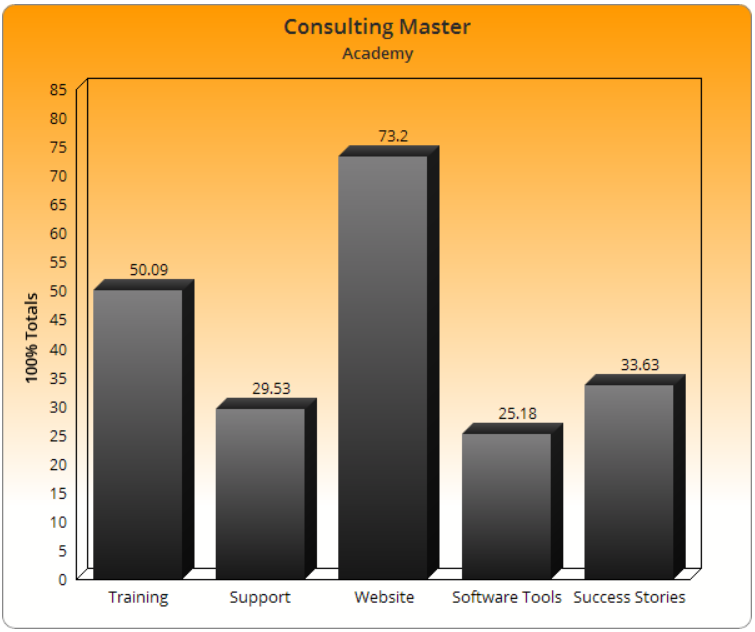 After reviewing Jeff Baxter. My advice would to remain weary of this opportunity. Even though the website looks very neat and professionally designed. Jeff is still relatively unknown to the masses in the online consulting space.
There is no guarantee that you will be able to make a successful consulting business. Results will typically come down to personal efforts in order to succeed.
With that said, you will likely need to seek out further education elsewhere. Sam Ovens is pro-choice.
As mentioned in the disclaimer, this product is for educational purposes only. That doesn't mean Jeff's training is useless. There is probably high quality content found within the 'Consulting Master Academy Mini Course' which is currently the only product on offer.
Personally, I don't mind the yank. He's got charisma! Seems passionate about being an entrepreneur and shows no signs of quitting.
Did you know?
There Are Cheaper Business Models Available Online. Most of us Aren't Even Willing to Invest in Any Online Course for Starters. That's Where I Come in! Are you are a
Penny Pincher

Like I was Starting Out? Here's How to Get Your Hands on a FREE Course over at the Internationally Renown Platform. Then I've Gotcha Covered!
|)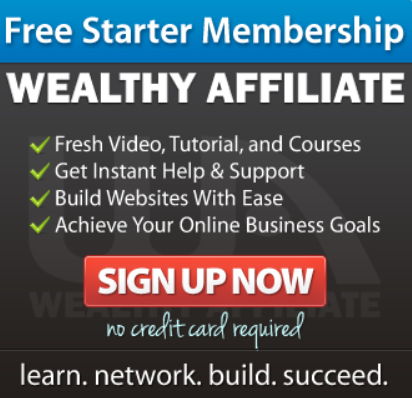 For further information on this revolutionary training + goodies. Check out my review before you miss out on an opportunity of a lifetime. 
Before your departure. Have you tried any of the Consulting Master Academy training courses as yet? What are your experiences/opinions on them? Do you plan on making a purchase today? Why not share this article via social media so we can give some further exposure for Jeff Baxter's consulting/coaching agency. He'll surely appreciate it!




Don't piss this Texan off or he might gut you like a snake…