GPTPlanet:
$0.00 (FREE) - $300.00 price range
Training -

35.96%

Support -

34.88%

Website -

48.03%

Software Tech -

14.84%

Success Stories -

51.02%
Brief Summary:
GPTPlanet offers both Get-Paid-To (GPT) tasks and Pay-To-Click (PTC) activities. It's no secret that PTC schemes are unethical and you can read why we think GPTPlanet is unethical by promoting it's PTC activities to their members. GPT Planet has stood the test of time with a long 10+ year history in business. They are closing in on 1 million registrations.
---
BEST FREE OPPORTUNITY ONLINE ~ Derive An Income Online Following Legitimate Methods…
---

Is GPTPlanet just an above average internet advertising program? Or, your commonly found unethical make-money-online (MMO) operation getting you to do all the dirty work for the company.
With the vast amount of traffic GPT Planet sees daily and the vast quantity of new members joining round the clock. Does is prove this GPT/PTC site is a major player among the rest of them available online?
GPTPlanet does emphasise they are not a get-rich-quick scheme and you will not make large sums of income implementing tasks on their scheme.
If this is the case, then, is GPTPlanet really worth the time to derive a secondary source of revenue online from them. What do you think?
If you attempt to divulge this article to the bottom, you will see why we are against PTC sites, because the vast majority promote unethical tasks to their users.
---
Table of Contents

Jump to…
# GPTPlanet Review
# What is GPTPlanet.com
# Is GPTPlanet a Scam
# Pro's VS Con's
# Comments
---
Internet Marketing Education, Tools, Networking & Support!
Do you Hunger for the Truth About How People are Really Becoming Successful Online...
---
GPTPlanet Review
---
*Parent Company: Media Flow DOO


*Site Designer: 33 Brushes
*Brand: GPTPlanet
*Alternate Known Names:
*Domain Name: https://www.gptplanet.com
*Domain Age: 24th/AUG/2010
*Hosting Registrar: GoDaddy.com, LLC
*Launch Year: 2010
*Domain Authority: 43 / 100
*Linking Root Domains: 5.2k
*Ranking Keywords: 2
*Spam Score: 28%
*Website Asset Value: $2,595,000
*Address/Headquarters: Radoja Dakica Lamela 5-1 PP1 81000 Podgorica, Montenegro
*Founder: Anonymous
*Contact Details: Internal support tickets
*Social Media Presence:
Facebook | @GPTplanet – 177+ likes, 179+ follows
*Services Offered:
---
Paid To Click (PTC) activities
---
Get Paid To (GPT) activities
---
Advertise your business i.e. website, products
---
---
Rent/buy referrals to boost earnings potential
---
*Community Size: 617,344+ members joined to date
*Payment/Payout Currency: United States Dollar (USD)
*Membership Costs: Higher the membership level, better the perks will be, but at what cost
Standard = $0.00 (Free)
Monthly Silver = $5.00 per month
Monthly Gold = $10.00 per month
Monthly Gold Plus = $30.00 per month
Yearly Silver = $50.00 per year
Yearly Gold = $100.00 per year
Yearly Gold Plus = $300.00 per year
*Affiliate/Referral Program: Yes there is
*Up-sells: Not unless you purchase into other programs when clicking on daily pop-open advertisements
*Training: 35.96%
*Support: 34.88%
*Website: 48.03%
*Software Tech: 14.84%
*Success Stories: 51.02%
*Verdict: There is nothing honest about clicking peoples paid ads with no intention to join or purchase their goods





What is GPTPlanet.com
---
GPTPlanet is a website service that will pay out trickle amounts on income at a time. For every time someone signs up, clicks an advertisement, takes surveys, enters sweepstake competitions and go as far as enter gambling arenas etc.
GPTPlanet has been operational since 2010 and is one of the more well-rounded PTC/GPT platforms present online.
As a free member you can earn less than $0.01 which is pretty unreal. In order to maximise earnings potential you will surely have to upgrade your membership account, which can go up to expensive proportions.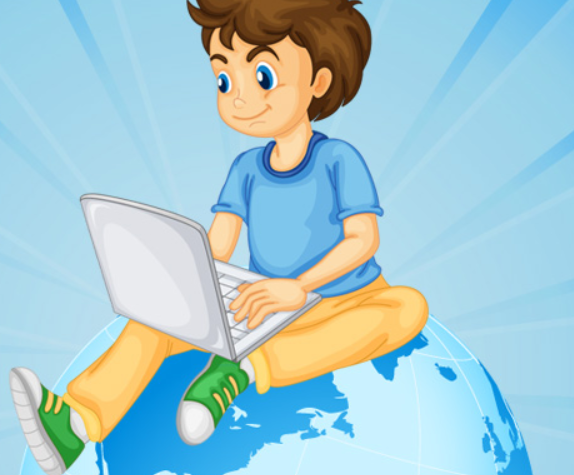 There is the option of advertising your companies product or services for a modest fee. Or, are you an affiliate marketer? You could simply ad affiliate banners from other businesses to try to earn affiliate commissions, but don't count on it.
At GPTPlanet you have the privilege to buy/rent, or naturally invite people to their platform.
Natural invitations are the most difficult way to get referrals to sign up and remain active at GPTPlanet.
Albeit, it's the cheapest method, since it does not cost a thing if you're smart about it. It just requires some effective marketing efforts to get natural referrals.
At first, the minimum cash out requirement sits at $1.00
It can either go up in value to $2.00 or down, depending on your membership level, or preferred withdrawal payout method.
You cannot create multiple accounts, or attempt to cheat the system. Get caught cheating. Expect your account/s terminated with all earnings confiscated!
If you do not stay consistent with your daily ad clicking activities, it can negatively affect your overall earnings especially by your referrals activities.
GPTPlanet has been known to process payments and withdrawals through providers such as: Payeer; Bitcoin; Litecoin; Dash; AirTM; Neteller and Skrill.
Clicking on advertisements for the sake of obtaining small doses of credits is unethical behaviour in our eyes and should not be promoted anywhere. Especially as a method to earn online income.





Is GPTPlanet a Scam
---
Whether GPTPlanet, or PTC sites in general are scams is better left for debate. The way that I view these opportunities.
I reckon these companies promote unethical duties, like telling people to click paid out advertising space.
Which is wrong, simply for the fact that people are only clicking these ads for an average and disgusting value of $0.01 per click.
All while the anonymous owners of the scheme are earning 99% more of the clicked ads revenue.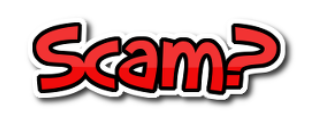 That is why you never see ads from Google AdSense displayed at these PTC sites.
Because there are a multitude of MMO opportunities online. It's hard for authorities to keep up with reviewing/regulating the many companies, both the legit's and scams.
You would normally find these PTC/GPT sites launched from European or Middle Eastern countries. There are so many companies created in this field that attract people with the notion of making easy money online by simply clicking ads on the daily.
In the FAQ's section of the GPTPlanet site. They state they're not a Multi-Level-Marketing (MLM) company. This may be true. But the action of buying/renting referrals and earning on their success is somewhat similar to a MLM scheme.
I wouldn't go as far as labelling GPTPlanet as an entire scam. But they are not the most ethical e-business operating from Podgorica Montenegro.





Final Word
---
Pro's
Can remain a free member but earnings are capped at the lowest ratios.
Buy/rent referrals.
Purchase ad packs.
Play alright mini games.
Over a decade old service.
Con's
All payments you make are non-refundable.
There have been many complaints made.
They promote ad clicking for the sake of earning, versus true intent of purchasing when viewing the advertisement properly.
Your account could be shut down for inactivity, or cheating.
Not many people will earn enough to withdraw their earnings.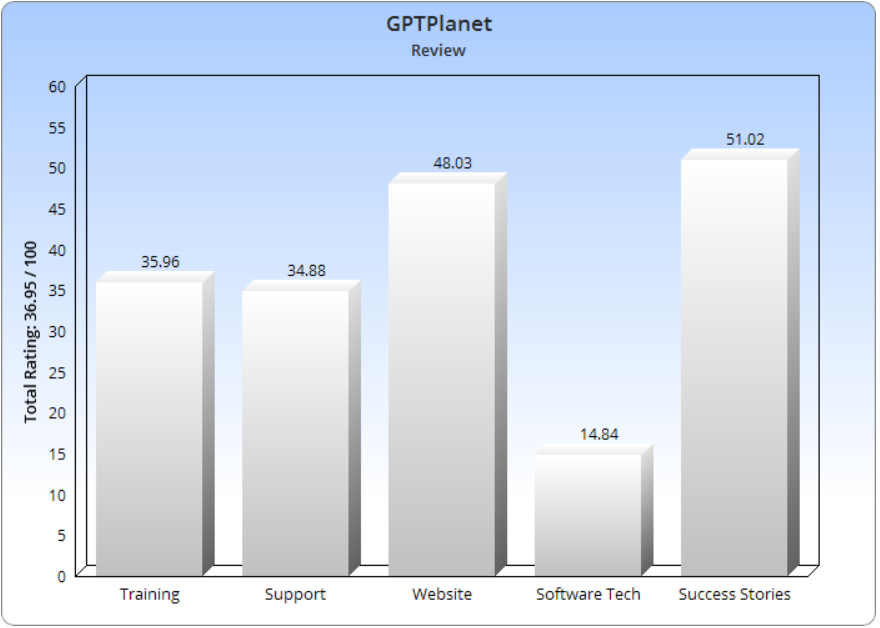 GPT/PTC website like GPT Planet sound good at first glance. They are normally not exciting as they require a lot of dodgy work to earn enough income to withdraw.
People will still sign up and utilise these services as they are seen as a scheme that can initiate earnings that very same day of joining.
People can be lazy when it comes to learning true legit ways of earning income online if you want my Aussie opinion.
Do YOU Stand Out From The Crowd Of Internet Tire Kickers?
No Longer

Will YOU Be Falsifying Advertisement Clicks Every Day. Take On A Legitimate Opportunity For Once In Your Life. It's As Simple As Building A Website & Promoting Other Peoples Products & Services From It, To Earn Some High Paying Commissions. Here's Where You Need To Join.
()

Uncover the cold hard facts and benefits you will receive if you are ready to separate yourself from the PTC herd. It would be in your best interest to learn what a legitimate service can do for you online success.
If you are a die hard fan of GPT/PTC sites like this GPT Planet. Why not tell us why that is. We would surely like to know why you think they are the best opportunity found online. Share this on your most frequently used social media platform. And stay clear from Covid-19.




Why is there no proof of founders, or management at GPT Planet after 10 solid years in business…
Comments
---