Training -

62.04%

Support -

63.19%

Website -

85.95%

Software Tech -

35.27%

Success Stories -

72.98%
Brief Summary:
At Rewardia, you will partake in mostly survey, gaming and shopping tasks to rack up those points. Don't fret though! The points you accrue are redeemable for both gift cards for popular retailer stores and internet bank transfers are made possible. Do know that GPT sites like Rewardia take a fair while to earn your favoured prize. So with that said.
---
START SMALL & SCALE ~ That's Right, Elevate Your First Newbie Friendly Online Business If You Possess The Right Mindset…
---
Rewardia is considered as a loyalty rewards program where members have the ability to earn reward points that can be redeemed for an array of gift cards or actual bankable cash.
There isn't an official mobile application to download Rewardia on as of now, but, if the service takes off, they'll likely get one developed.
The main tasks to undergo will be predominately surveys and games. That is the most frequently seen activity inside the dashboard region.
Surprisingly, Rewardia isn't as well-known as it should be. I personally believe it is one of the better GPT sites available.
As you continue through the article, you shall learn a couple of important facts about Rewardia and reasons why/why not you should join this legit opportunity.
---
Table of Contents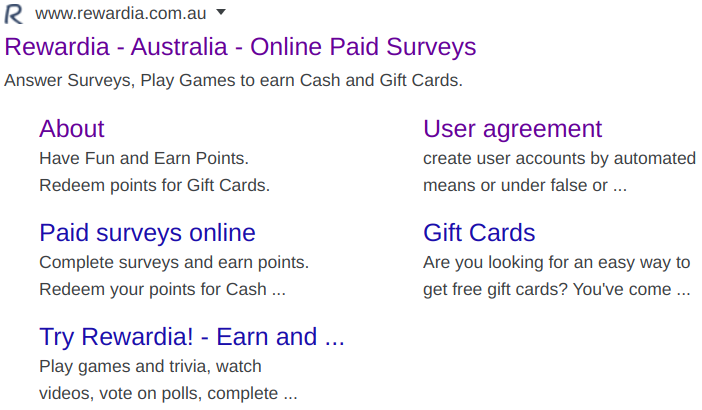 Jump to

…
# Rewardia Review
# How Does Rewardia Work
# Rewardia Games
# Is Rewardia a Scam
# Pro's VS Con's
# Comments
---
Internet Marketing Education, Tools, Networking & Support!
Do you Hunger for the Truth About How People are Really Becoming Successful Online...
---
Rewardia Review
---
*Parent Company: MyShopping Australia PTY, LTD (ABN: 24 164 419 354)

*Brand: Rewardia
*Alternate Known Names:
Rewardia US
Rewardia AUS
Rewardia NZ
*Domain Names:
1) https://www.rewardia.com (Enter This Code For

Bonus Points

: 1P2MBD only when you join through this link)
2) https://www.rewardia.com.au
3) https://www.rewardia.co.nz
*Domain Ages:
*Hosting Registrar: GoDaddy.com, LLC
*Domain Authority: 11 / 100
*Linking Root Domains: 38
*Ranking Keywords: 156
*Spam Score: 12%
*Website Asset Value: $3,814.00
*Address/Headquarters: 10/6a Gray Street, Bondi Junction, NSW 2022, Australia
*Founder: Not stated
*Contact Methods:
email: help@rewardia.com.au
email: members@rewardia.com.au
email: internal support ticket messaging system
*Social Media Presence:
Facebook | @rewardia – 6,190+ likes, 6,531+ follows
*Services Offered:
---
---
---
---
---
---
---
*Community Size: 15,000+
*Payment/Payout Currency: Australian Dollar (AUD)
*Cost/Price: $0.00 (FREE)
*Compensation Plan: Convert points into cash or gift cards
*Affiliate/Referral Program: Present and worthwhile
*Up-sells: No
*Training: 62.04%
*Support: 63.19%
*Website: 85.95%
*Software Tech: 35.27%
*Success Stories: 72.98%
*Verdict: Viable GPT service with nice incentives offered when you dedicate time and effort to the cause





How Does Rewardia Work
---
The whole reason why you would join a Rewardia platform operating out of the United States, Australia or New Zealand is to earn gift cards and/or cash. Pure and simple!
You join the most appropriate Rewardia website based on your geographical location. Are you a US resident? You will no doubt join Rewardia.com.
Are you an Aussie like myself? You will join Rewardia.com.au. And lastly, if you're a sheep loving kiwi, you would sign up with Rewardia.co.nz.
So with that outta the way the next steps would be

:
Log into your account.
Click the survey centre, where you can select survey listings and earn set points per survey.
Albeit, solve puzzles, watch videos, play games, vote on polls, answer trivia, shop etc.
Upon reaching your payment threshold. Convert your points for major retailer gift cards.
Alternatively, convert your points and transfer your earnings into your nominated financial banking institution.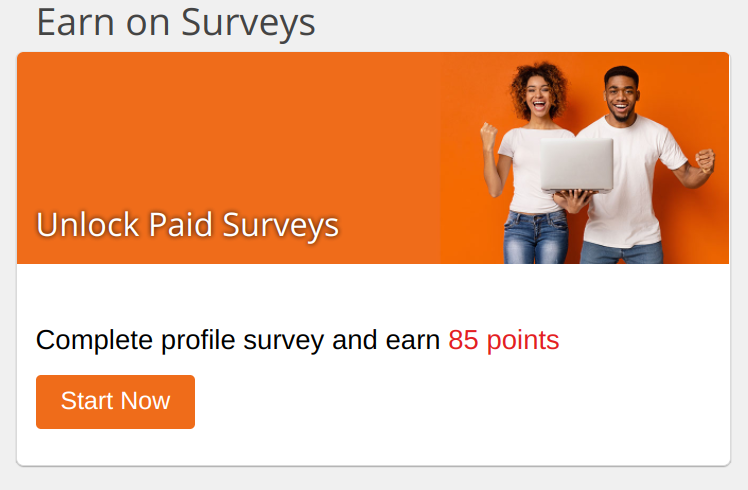 The gift cards range from $5.00 to $200.00 and have a 30-day expiry date attached.
Minimum bank transfer is $50.00
The points earned for tasking at Rewardia act as real currency on the fly.
1000 points equates to $1.00
If you were to make the bank transfer. You must first accrue 50,000 points.
In addition, there is another way to accumulate your overall earnings. And that is done by referring people to Rewardia. The compensation plan is intact and favourable.
This referral incentive is known as being an affiliate. You earn commissions, or incentives based from your unique affiliate code that tracks who you've invited to the business i.e Rewardia.
Affiliate/Invite benefits:
Earn 10% extra on top of all your referrals earnings. To put that into perspective. If your referral earns 1000 points = $1.00 you the affiliate will earn 100 points = $0.10
If your invite reaches 3000 points = $3.00 Rewardia will automate an additional 3000 points into their account, so you should be granted an extra 300 points = $0.30
You referral code should look like this:

https://www.rewardia.com.au/?rs=ref-promo&rk=1P2MBD

.
P.S. Give your friend or random invite your promo code. Mine is – 1P2MBD yours will look similar.
Rewardia Games
---
The games you play at Rewardia are not PS4 or Xbox One calibre. They are simply desktop like game applications such as cards and educational games.
I will go throughout the games offered as they are in conjunction with surveys. So here's a recent list of games:
10×10 Block Puzzle.
Pyramid Solitaire.
Pirate Treasure Scratchie.
Scramble Words.
Picture Quiz.
Color Lines.
Pairs Memory Game.
Match 3 Crystals.
Picture Poll.
Mahjong Solitaire.
Coral Slots.
Classic Solitaire.
Spot the Difference.
Concentration Grid.
Word Search.
Sudoku.
Cookie Hangman.
Free Cell Solitaire.
Fortune Wheel.
Jigsaw Puzzle.
Word Fit.
Blocks Puzzle.
Triple Slot Memory Game.
Minesweeper.
Word Spot.
Pattern Memory.
Mathdoku.
Answer a Trivia Question.
Fruit Scratchie.
Picture Quiz.
Picture Poll.
Beach Scratchie.
There are definitely two things going for Rewardia. Many survey opportunities and plenty of single player games.
Is Rewardia a Scam
---
Crazy that people are asking if Rewardia is a scam. To be completely frank. Rewardia is the cream of the crop when it comes to conducting Get-Paid-To (GPT) tasks.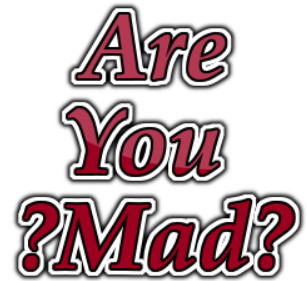 Because Rewardia isn't just a survey site. They offer additional ways of getting paid by doing tasks beside surveys.
How would Rewardia be a scam. There is nothing that could possible put Rewardia into the scam category.
They absolutely pay out, it can take some time to build your $50.00 through.
If that annoys you. Instead, stick to the $5.00 gift cards until you're patient enough to tally up 50,000 points for bank transfer.
The only way you would call Rewardia a genuine scam. Is if they do not pay out your earnings on time, or at all. Which would be highly improbable to happen.
Rewardia is a registered business that can easily be traced by officials.





Final Word
---
Pro's
The website platform used is very modern in appearance and super easy to utilize. Very likeable site.
Free to sign up with them.
Offered to 3 independently ran countries.
Rewardia has it's own online shopping directory where you can earn additional points by purchasing through it, same goes if your referrals make purchases there. Remember, you earn 10% commission on their shopping.
Don't have to wait for surveys to be posted to your home residence like Consumer Opinion Institute Surveys.
Con's
A lot of work is necessary on your behalf to rake in that 50,000 point challenge for claiming your $50.00 bank wire.
You will notice in the dashboard area, Rewardia displays Google advertisements within the sidebar area.
Surveys are repetitive and can seem somewhat similar.
You need parental permission if you are between the ages of 13/18 as you'll find adult content displayed on the site.
Rewardia does not have an application to download so there will be no tasking with Rewardia on the go.
Rewardia has gambling style games which isn't a good for adolescents.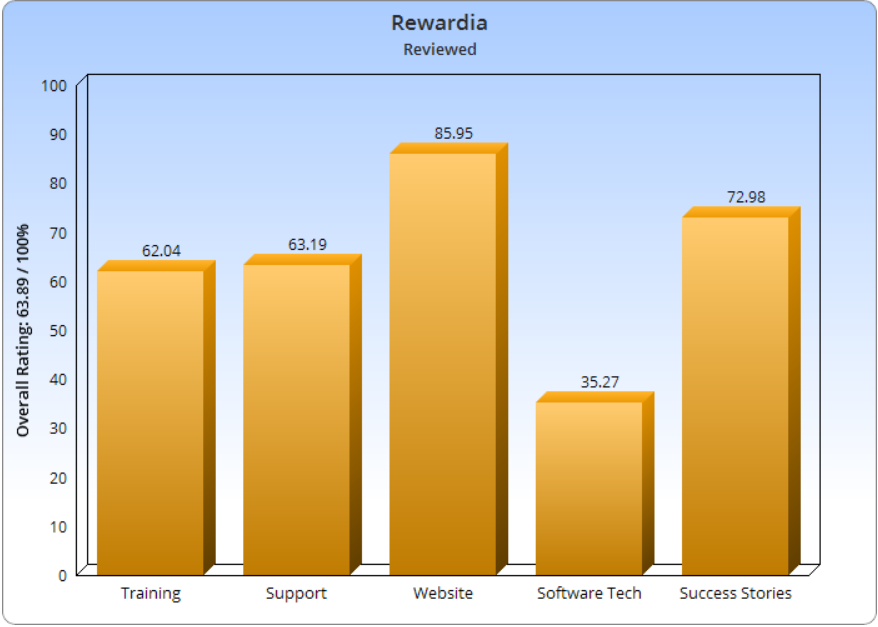 Here is why you are better than staying at a site like Rewardia! The time and effort it takes to derive a bank transfer is so fatiguing.
The tasks can be kinda fun since games and shopping incentives are present. But you're better off working a job to earn determined income. Realistically, the type of age demographic I'd recommend using Rewardia is between 13-16 years of age.
Basically, because if you are older, you are more likely to make income offline with the time you have with a job. And if you're serious about making income from the internet. Your probably better off becoming an affiliate marketer or online consultant.
Do YOU Seek How To

Make A Legitimate Income

Online? Without Having To Take Surveys & Play Average Games. If YOU Fit The Description. Take This

Step-By-Step Course

Offering

5 Modules

. It Will Give YOU The Knowledge & High Potential Of

Earning YOU Commission Sales

. With No Restrictions On How Far You Can

Take Your Presence Online

& Overall Commissions Earned.
()

Hey, do you want some more background info about it? I will happily provide a detailed read outlining the pro's and con's of the service. What have you got to lose, no credit card is required!

Well this is the part where you go on your merry old way. Unless you'd prefer to leave a comment, statement or question at the bottom. Either option will be fine and if you are pro thinking toward Rewardia. I'd suggest you share the article via social media to spread the good word about this legitimate company.




Rewardia is absolutely safe and they honour all there members withdrawals on time…
Comments
---