Knowledge Panel is a survey company endorsed by GFK. It is now run by Ipsos Market Research. Ipsos is a major market research company and consulting agency founded way back during 1975. It's one of the world's leading businesses within this field of expertise.
Naturally, you will need a working internet connection to take part in Knowledge Panel's questionnaires. Note that, before you decide to click over to join up with Knowledge Panel.
Await for your letter of acceptance (receive by postal mail only). This is the only way that you can take part in Knowledge Panel surveys. There will be an invitation/code attached which permits entrance into the members area of the website.
---
Table of Contents

Jump to…
# Knowledge Panel Review
# About Knowledge Panel
# Is Knowledge Panel a Scam
# Knowledge Panel Rewards
# Pro's VS Con's
---
Internet Marketing Education, Tools, Networking & Support!
Do you Hunger for the Truth About How People are Really Becoming Successful Online...
---
All personnel must be over the age of 13+ years to use this free service. No exceptions allowed. Apparently, if you do not own a computer device or internet connection and are chosen to use the software.
Knowledge Panel will hand out one free computer with a dial up internet connection. Yours to keep for as long as you remain an active member of the company.
The contents of this web page will outline some key elements about Knowledge Panel's survey dashboard.
Knowledge Panel Review
---
*Brand: Knowledge Panel


*Parent Companies: GFK & Ipsos
*Website URL:
https://join.knpanel.com
https://members.knowledgepanel.com
*Co-Founders: 2 Stanford University Professors (names unknown)
*Year Founded: 1999
*Address/Recruitment: 5610 Rowland Road, Suite 160 Minnetonka, Minnesota 55343
*Office Hours: Eastern Time (ET)
Mon – Fri | 10 a.m ~ 12 a.m (midnight)
Sat | 12 p.m ~ 8 p.m
Sun |3 p.m ~ 11 p.m
*Contacts Methods:
1-800-255-6878
info@knowledgepanel.com
privacy@knowledgepanel.com
*Training: 29.21%
*Support: 64.69%
*Website: 46.82%
*Software Tools: 27.48%
*Success Stories: 39.08%
*Cost to Join: $0.00 (FREE)
*Up-sells: No
*Verdict: Spots are limited to U.S. residents only





About Knowledge Panel
---
Knowledge Panel is a leading online consumer research panel. It's unique in the sense that it will only allow a certain number of homes residing in United States of America to take advantage of this panel.
ESTIMATED WORTH OF THIS WEBSITE
= $2,222.00
Surveys are sent to members inbox via email. Participants will also partake in important national polls. Members are rewarded with both money payment and rewards. All that's required is to express opinions about important topics.

Most surveys are crafted around these businesses/industries:
Fortune 500 Companies.
Television Networks.
News Organisations.
Major Branded Companies.
Universities/Colleges.
Consumer Reports.
AARP.
Economy.
Politics.
Entertainment.
Sports.
Newly Established Products.
Multiple household members are encouraged to participate if the home is accepted. Never will there be any membership costs to use this service.
ESTIMATED VISITS PER DAY
– 396 / Day
Most surveys take roughly 10-20 mins to complete according to Knowledge Panel's estimations. Higher payouts are awarded for those time sensitive surveys. Even the Hispanic community of America are encouraged to complete Knowledge Panel surveys.
Is Knowledge Panel a Scam
---

Knowledge Panel online survey is not a scam. There are never any costs involved to participate in market research surveys.
There are many big brands, massive online companies in this world that crave your valuable feedback/advice. Your opinion helps out those major corporations with the decision making process, right before launching new products/services into the marketplace.
Your opinions and personal experience can help steer a product in a better direction.
There's a few complaints reported about Knowledge Panel over at the Better Business Bureau (BBB) website. Though, these generally come down to technical error and breach of company guidelines.





Knowledge Panel Rewards
---
If accepted into Knowledge Panel. Every household member whom registers, and agrees to the companies terms of services, will be credited a one off payment of $10.00 into their accounts. As long as the introductory survey is finished.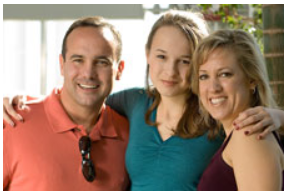 ~ 1000 points equals $1.00

Ways to redeem your points:
Into real income.
Games.
Gift Cards.
Selected merchandise.
Final Word
---
Pro's
Free service to use.
Each survey should take around 15 mins of your time to complete.
Knowledge Panel is upfront about everything. Nothing is left hidden to the readers imagination.
You get to help influence the decision-making process.
Receive invitations to complete surveys via your email address.
Get a free computer and internet connection by proving that you haven't these already set up in your home.
Con's
Only U.S residents will be selected at random to join in. Letter received via postal address.
Expect to make only small amounts of income per survey.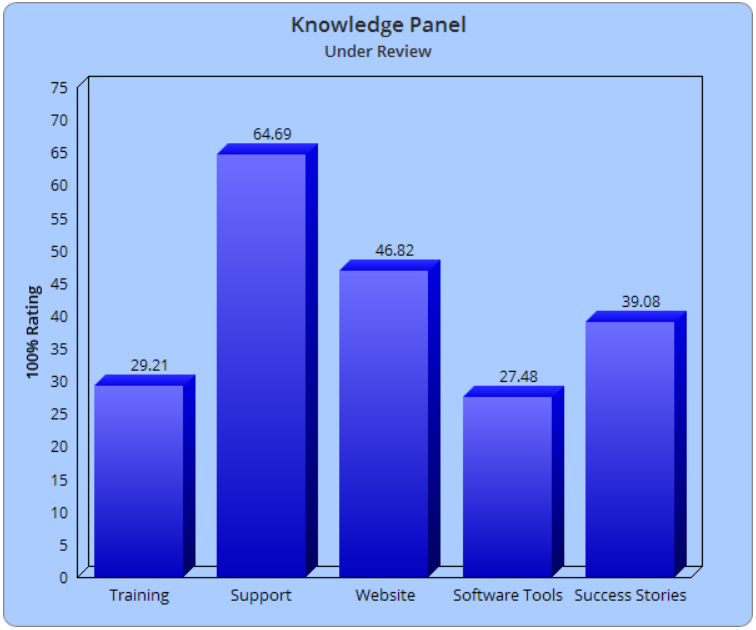 I find it hard to believe that Knowledge Panel will just hand out free computers with a dial up internet connection. Maybe this giveaway was successful in previous years, and not so much anymore.
Now that we know Knowledge Panel's a legitimate company. Completing surveys on the side can be a easy way to pass the time and earn some passive income.
There are a multitude of survey sites found widespread on the internet. At least Knowledge Panel has it's own special way of recruiting new members.
It's nice to know that only a select few households every year can join with Knowledge Panel. If you receive a letter of invitation, remember that you cannot allow any friends or family whom reside outside of your address use this website. It's against company policy.
Surely some of you are bummed out that there isn't a special code or secret invitation to gain access into Knowledge Panel's membership area. Well that's okay though, because I have a worthier way to make passive income online that you can manage around your to-do list.
Get MMO Education, 24/7/354 Live Chat Support, Networking Capabilities,
Free Websites

, Domains & Hosting, Technical Support, Affiliate Compensation Plan, Live Webinars, Software Tools From an Evergreen Community Driven Environment.
||

Here are some significant details about this sophisticated online platform. Can't hurt to spare a few minutes of your time to potentially make a life changing smart decision.
Knowledge Panel is a great place for surveys if you live in the U.S region. Are you left satisfied with the details displayed on this page? Or have any relevant questions, words you feel the need to express? Can do so below for instant help. Don't forget to smash out a social share to make others aware about Knowledge Panel's corny membership selection process.




Just a survey site for United States citizens…
Quick Recap of Knowledge Panel
$0.00 (FREE)
Training

Support

Website

Software Tools

Success Stories